'I'm ready!' – Hamilton says he's raring to go after Silverstone test run ahead of new season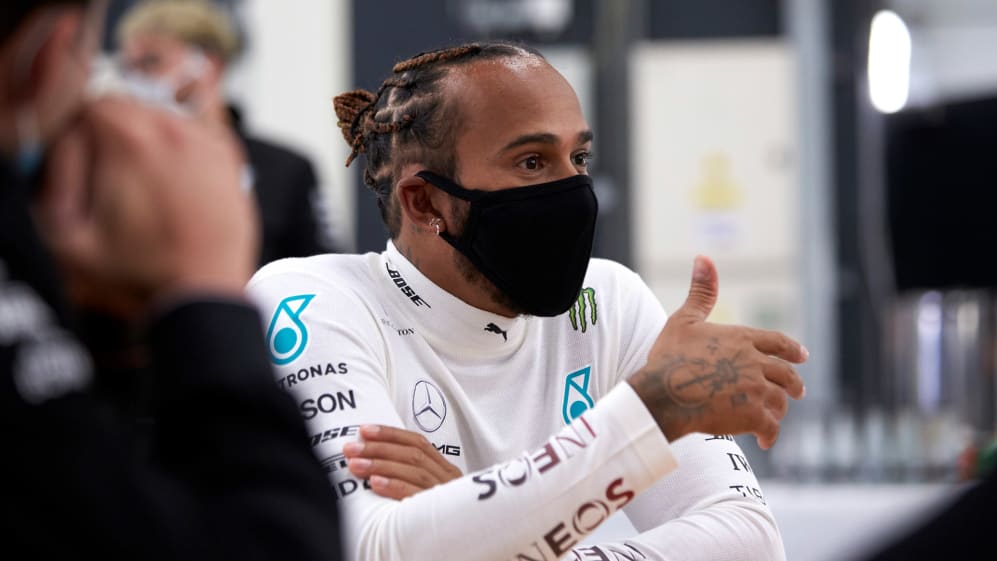 By his own reckoning, it's 103 days since Lewis Hamilton last drove a Formula 1 car. But according to the six-time champion there was no rustiness to be found during his test of a 2018 Mercedes W09 around Silverstone, with Hamilton declaring himself fit and ready to take on the revised 2020 season.
After taking over the W09 – the car he drove to his fifth world championship two years ago – from team mate Valtteri Bottas, who'd tested for the team yesterday, Hamilton took to a wet Silverstone track to reacclimatise to the demands of a Formula 1 car after the enforced break at the hands of the coronavirus pandemic.
READ MORE: Why Austria and Hungary are the perfect tracks to show where the top teams stand in 2020
And according to Hamilton, the thrill of getting back into a Formula 1 machine was still palpable.
"Honestly, it felt just great to be back in the car, a lot of fun," he said. "When you leave the garage the first time you get this buzz, and it doesn't matter how many years you do it, it always feels new and fresh, which is great. Obviously this is an older car but it still felt fantastic.
"In general, we just got through a solid programme today. Valtteri's day was dry, my day started off wet, so quite a greasy Silverstone track. But obviously I grew up in this kind of weather here, so I'm used to it. But I was still able to get a good feel of the car."
Mercedes arranged to test following the news that Formula 1 would roar back into life when the revised 2020 season begins at the Austrian Grand Prix on July 3-5. And Hamilton revealed after the session that he felt ready to begin the year that could see him take a record-equalling seventh world championship.
"I didn't feel like I'd ever [been away] so that's a positive," said Hamilton. "Every time you take a big break – I think it's 103 days or something – you're always wondering whether you can still drive. So obviously a good feeling to know firstly that I can. I'm ready, I feel fit and I'm excited."
READ MORE: Mercedes tech chief Allison on why the 2020 season will set the agenda for 2022