Feature
What do Sainz and Ricciardo moves mean for Vettel and the rest of the driver market?
Together, Charles Leclerc, Max Verstappen, Sebastian Vettel – and as of Thursday, Carlos Sainz and Daniel Ricciardo – have ensured the 2021 F1 silly season has been among the most dramatic in the championship's illustrious history. And enticingly, we are not done yet….
Is it Mercedes or nothing for Vettel?
Sebastian Vettel's departure from Ferrari was slightly unexpected, in the sense that all the noises coming out of the team and himself were suggesting the two would continue into a seventh season. That said, it seemed clear Vettel was unhappy Ferrari had committed heavily to Leclerc with a long-term deal, effectively demoting him from team leader.
The move pulled a trigger on the driver market, with Ferrari signing Carlos Sainz and McLaren swooping for Daniel Ricciardo, and leaves Vettel with a very limited choice if he is to stay on the grid next season. Renault is a possibility, but he really wants a car that can give him the chance to fight at the front – and the French manufacturer are some way off that.
ANALYSIS: Why Vettel and Ferrari broke up – and what happens next
It's highly unlikely Red Bull will take him back, despite the German enjoying a very strong bond with the energy drinks-backed team - and would he want to partner Max Verstappen anyway? So that leaves Mercedes, which technically does have two seats available. With the Ferrari seats locked up, Lewis Hamilton is a shoo-in to extend his stay at the team where he has enjoyed so much success.
That leaves Valtteri Bottas' seat, but a) Do Mercedes really want to create potential fireworks with a megastar line-up of Hamilton and Vettel? And b) Does Vettel, at this stage of his career, want to go up against the more in-form racer? I think the answer is almost certainly no to both, but stranger things have happened.
If a Mercedes deal doesn't happen, and he doesn't fancy the long haul with Renault, I suspect the four-time world champion may hang up his helmet at the end of the season and leave F1 as one of the most successful drivers in history.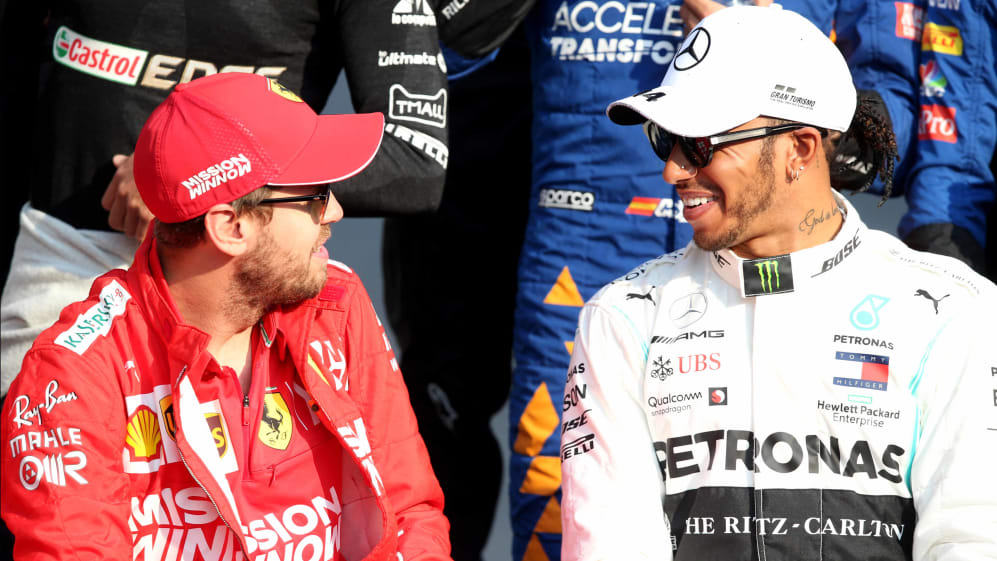 Does that mean Mercedes are likely to stick?
In all probability, yes.
Lewis Hamilton and Mercedes both want to stay together and it's only small details which have, up to now, delayed an announcement. There's not too much pressure on either side, and both naturally want a deal that works for them.
Valtteri Bottas has done a great job for the team since he joined from Williams and it's difficult to see why the Silver Arrows would want to disrupt the harmonious relationship he has built with his six-time world champion team mate.
ANALYSIS: Why Ferrari chose Sainz – and why he shouldn't be cast as Leclerc's wingman
They do have options, though, such as promoting junior George Russell – impressive in his first season at Williams last year – or even potentially finding a way to bring Esteban Ocon back from Renault, though that would be more tricky given he has a two-year deal with the French manufacturer that runs to the end of next year.
But sticking makes sense. Either way, the ball is firmly in Mercedes' court, so there's no need for them to stress.
What now for Renault?
The situation isn't as rosy over at Renault. The Enstone-based team wanted Daniel Ricciardo to stay, but the coronavirus pandemic robbed them of an opportunity to prove to the Australian they had made steps forward with their 2020 car.
Ricciardo wasn't prepared to wait and left, leaving Renault in a bit of a bind. Fortunately, they'll have some stability with Ocon, who is still waiting to race for Renault, but there's a star-shaped hole waiting to be filled in that other seat.
ANALYSIS: Why Ricciardo has gambled his future on McLaren – rather than staying at Renault
Vettel would fit that role perfectly, but is he ready to commit – he likes to sign three-year deals traditionally – and does he have the passion and committment to build Renault back up? Food for thought.
Renault could offer Nico Hulkenberg a route back to F1. The German is keen to make a return and obviously has previous with Renault, having spent three years at Enstone. Or might Fernando Alonso - a double champion with Renault in 2005/2006 - make a shock return? It seems unlikely, but he would certainly fit the star billing - and what a story it would be.
Previously, Renault have also hinted at promoting from within, with their test driver Guanyu Zhou a real possibility if he secures enough Super Licence points when this season gets under way to make him available.
What's clear is that Renault have a lot of thinking to do, because losing their star driver, after a difficult season, does not look good.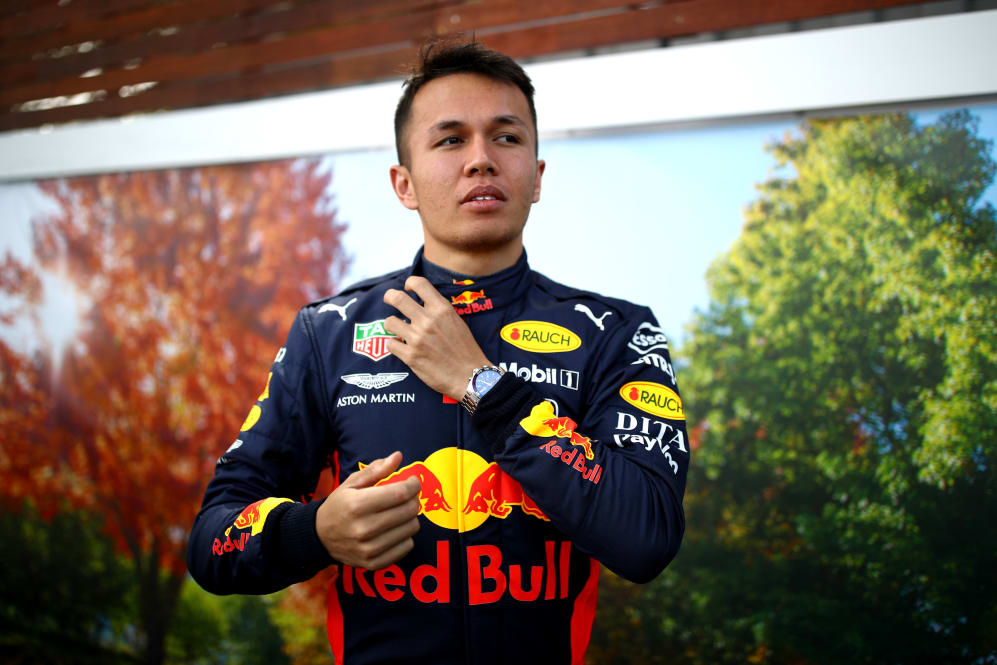 What about everyone else?
Red Bull have a vacancy, but if Alexander Albon delivers this year, he's almost certain to keep that seat alongside Max Verstappen.
Over at Racing Point, who will morph into Aston Martin Racing, they already have Sergio Perez signed up, and while there hasn't been an announcement on the other seat, it would be a shock if it's anyone other than Lance Stroll, given his father owns the team.
WATCH: Vettel's top 5 Ferrari races as he prepares to bow out of the team
For the rest, I suspect it'll be some time before we see any movement. At Toro Rosso Franz Tost is very happy with Daniil Kvyat and Pierre Gasly, so you'd expect them to stay put unless Red Bull decide to give one of their promising juniors a try.
Alfa Romeo must do enough to convince Kimi Raikkonen to stick around for another year, while retaining Antonio Giovinazzi makes sense if he improves, unless Mick Schumacher impresses in F2 to the extent Ferrari feel they need to promote their junior.
Haas chief Guenther Steiner admitted recently that sorting the drivers for 2021 isn't of the highest priority right now, and they have form for sticking rather than twisting, with Williams likely to be among the last – if not the last – to confirm their plans once everything has shaken out.
Watch this space - the fun isn't over yet!