Mercedes unfazed by 'funky' Ferrari - Wolff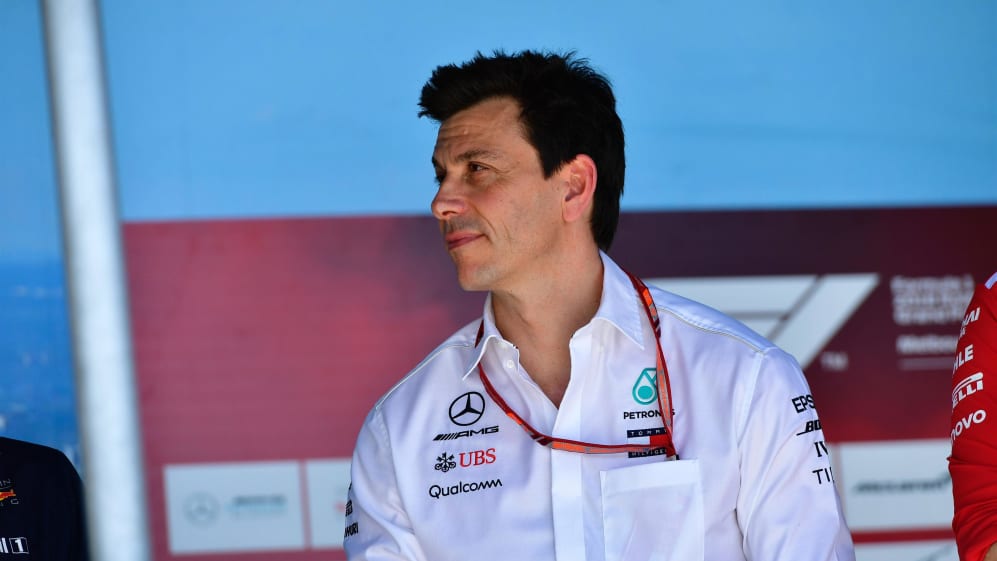 Ferrari's halo-mounted mirrors have certainly caught the eye ahead of the Spanish Grand Prix, but Toto Wolff isn't as impressed, with the Mercedes boss unsure what difference the 'funky' aerodynamic design will make...
The Prancing Horse initially revealed their eye-catching rear-view mirrors on Thursday and then both Sebastian Vettel and Kimi Raikkonen trialled the new look during the two Barcelona practice sessions on Friday, both of which saw Mercedes take top spot.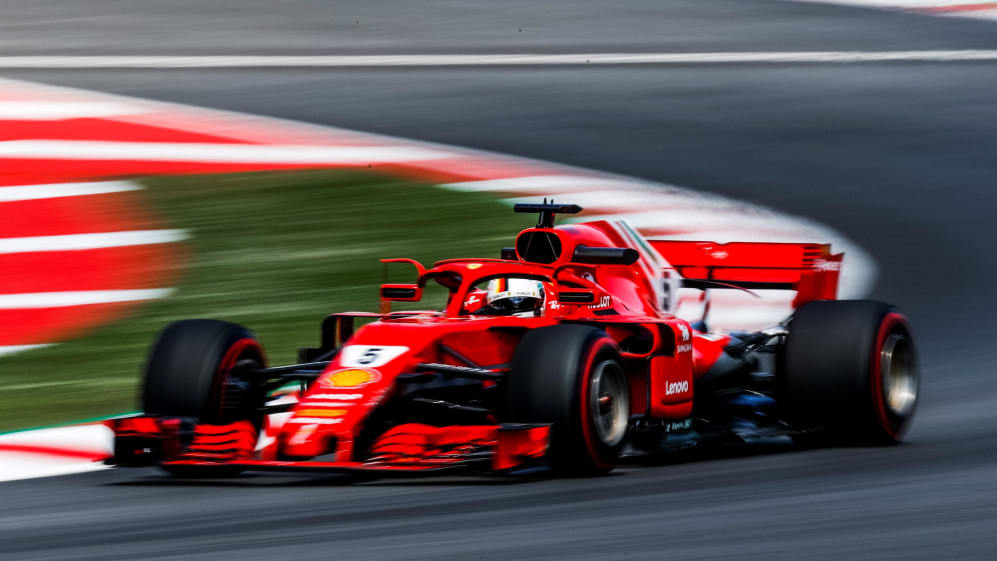 Sometimes what looks funky is perhaps not the biggest contributor in terms of downforce
It was one of many visual updates on show, with McLaren notably sporting a new front-nose design, but it remains to be seen what performance impact the innovative design will have, with neither Ferrari car landing a top-two finish in either session.
Mercedes have made changes in Spain too, but have brought incremental updates to each race - and Wolff is happy with their 2018 strategy, hinting that Ferrari may need more than fancy mirrors to catch them this weekend.
"I think we have a steady development rate," he said. "I agree, if you look at the Ferrari and you see this very creative rear mirror, you're like 'wow, that's amazing.'
"But as a matter of fact, you have a base car and you need to improve on your base performance in all the areas.
"And sometimes what looks funky is maybe not the biggest contributor in terms of downforce. I think you need to stick to your route and ours is always on the conservative side - it has helped us so far."
But despite Mercedes' advantage on Friday - with Red Bull, not Ferrari, looking their biggest threat - Wolff also expects third practice and qualifying in Spain to prove challenging, especially if Friday's breezy conditions continue.
"Wind is a big factor," he added. "There are a couple of corners that had quite some tail wind. We've seen it on the fastest laps, with [Max] Verstappen running wide, so it was tricky conditions today."
Mercedes will nevertheless be pleased with their Friday showing, having seen Valtteri Bottas lead a one-two in the opening session before Lewis Hamilton topped the timesheet in FP2.