Mercedes' Wolff feels for rivals Ferrari after latest setback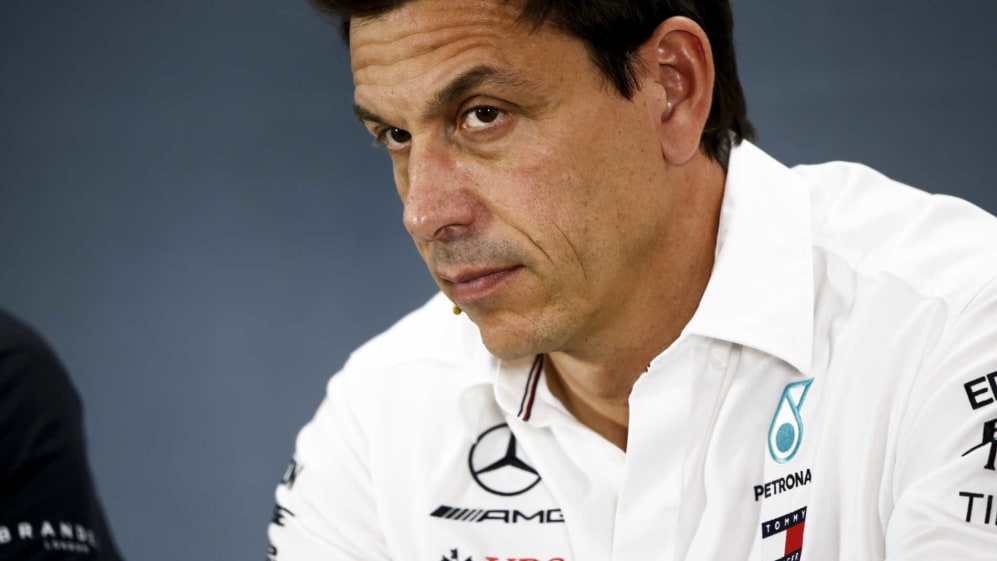 His team may have taken yet another pole position – and in their anniversary race no less – but Toto Wolff's immediate thoughts after qualifying in Germany were for rivals Ferrari.
After flying in practice, the Scuderia were the odds-on favourites for pole in Hockenheim on Saturday – but in the end they were never involved in the fight for P1, with Sebastian Vettel climbing out of his car in Q1 with a turbo issue and Charles Leclerc doing likewise at the beginning of Q3, his machine diagnosed with a fuel system problem.
On a weekend when they expected they might struggle, Mercedes now face a great chance of scoring victory in the marque's 200th race, with Lewis Hamilton on pole and Valtteri Bottas third behind Red Bull's Max Verstappen – though Wolff was sad their great rivals aren't up there with them.
"It's a shame for Ferrari, a shame for Sebastian at this home Grand Prix - we really need him here for the crowd and you can see that it's a bit subdued at the moment," he said.
"Ferrari really have an illness in there that they need to cure, it's a shame because we need them for a strong championship."
READ MORE: Hamilton - I could have fought for pole even without Leclerc issue
It's a shame for Ferrari, a shame for Sebastian at this home Grand Prix
Mercedes currently head Ferrari by 164 points in the constructors' standings, and while Wolff sympathised with the Scuderia, he was still clearly delighted to be in front – even if a threatening Verstappen splits his drivers.
"For us I'm happy because the session started really awfully, we didn't understand where we were lacking pace and slowly it came towards us.
"Lewis put in an incredible lap. If the temperatures stay like this, it's about making it to the end and having the right strategy, and I think Valtteri [also] has every chance."
Mercedes have won the last three editions of the German Grand Prix at Hockenheim. With their team resplendent in retro gear and their car bedecked in a special one-off livery, they'd like nothing more than to win their home race again.