Mercedes 'won't be competing for wins' with car in current state, says Hamilton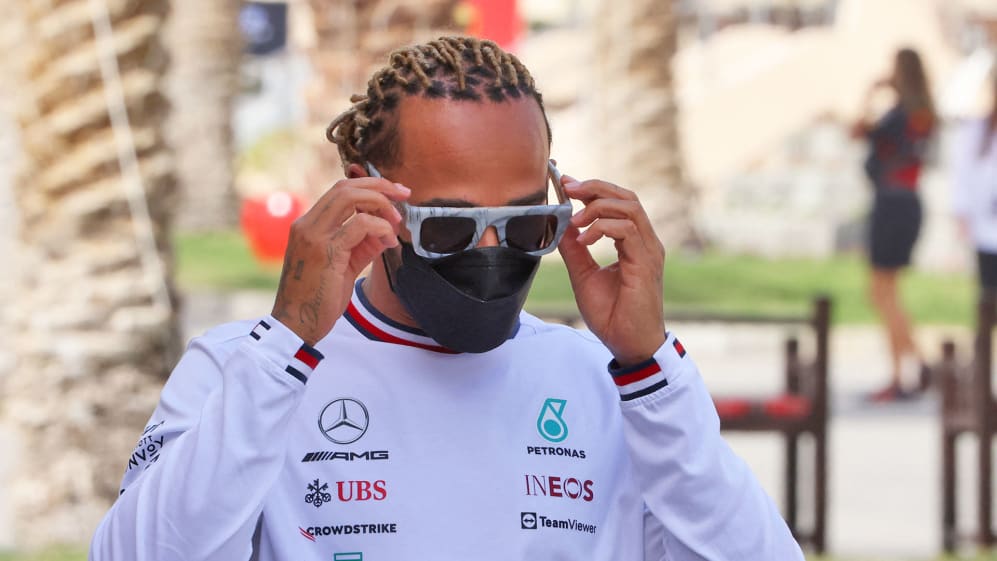 Mercedes have been known to play down their chances of success during testing – despite having won the last eight constructors' titles in a row. But Lewis Hamilton seemed genuinely concerned at the end of 2022 pre-season running that the Silver Arrows wouldn't be in the mix for wins early on this year.
Mercedes unveiled their radically revised W13 challenger on the first morning of Bahrain's Official Pre-Season Test, showing off the machine's drastically slimmed-down sidepods and reshaped floor.
ANALYSIS: A first look at Mercedes' astonishing new update for the Official Pre-Season Test
But struggles with porpoising – where a car bounces as it loses and regains downforce – and overall balance on the W13 conspired to leave seven-time champion Hamilton worried ahead of the season-opening Bahrain Grand Prix on March 20.
"At the moment, I don't think we will be competing for wins," said Hamilton on Saturday afternoon. "Obviously next week we will get a much better showing of our pace, but I think [other] people will surprise maybe. People keep talking about us talking ourselves down, but it's a bit different this year.
"We are not the quickest at the moment," he added. "I think Ferrari look to be the quickest, perhaps Red Bull and then maybe us or McLaren, I don't know. But we are currently not at the top."
From the outside, the situation appears similar to last year, when Mercedes' W12 appeared difficult to handle in Bahrain testing, only for Hamilton to beat Max Verstappen to victory in the opening race at the same venue.
READ MORE: 'At the moment the performance isn't there' says Russell, as Mercedes end testing with work to do
But Hamilton said the scenario was different this year – while adding that, despite his misgivings, he still believed Mercedes' car had potential.
"It feels a lot different [to 2021]," said Hamilton. "It's not going to look as good as it did last year, with the difficult session we had… and then switch over to the race. I think we have far bigger challenges this time and turnarounds that will take a lot longer. From what I'm told, we have a lot of pace to find.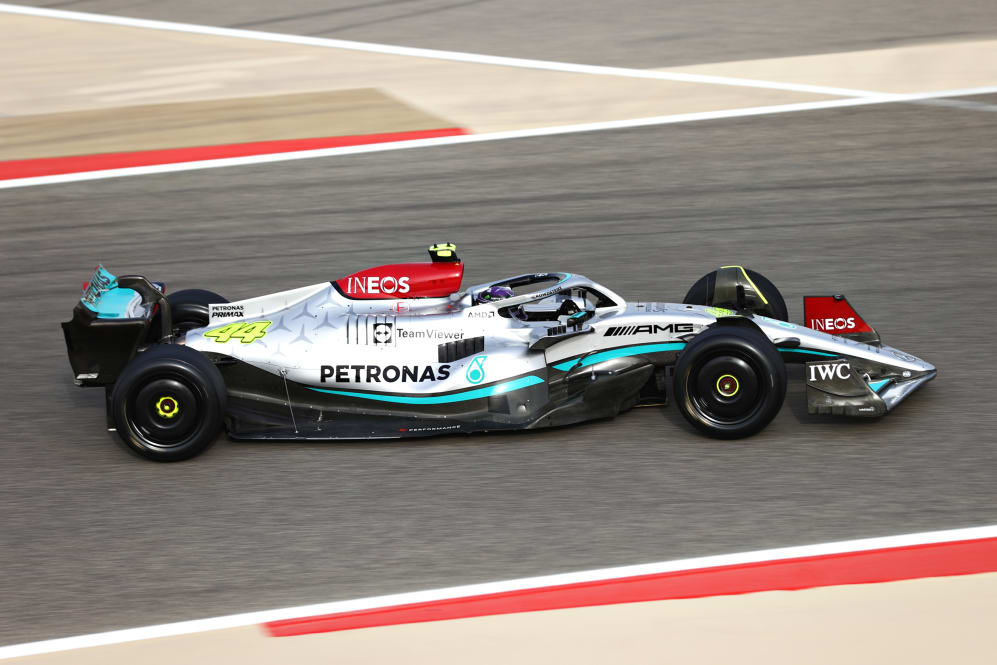 "But there is potential within our car to get us there," he added. "We've just got to learn to extract it and fix some of the problems, which is what we are working on. Everyone is doing such an incredible job back at the factory, working as hard as they can, but we have some hurdles to overcome."
Despite Hamilton's lack of confidence, Mercedes at least ran reliably throughout Bahrain's Official Pre-Season Test, clocking up a leading 385 laps across the three days in Sakhir – with the season-opening Bahrain Grand Prix weekend up next on March 18-20.