'At the moment the performance isn't there' says Russell, as Mercedes end testing with work to do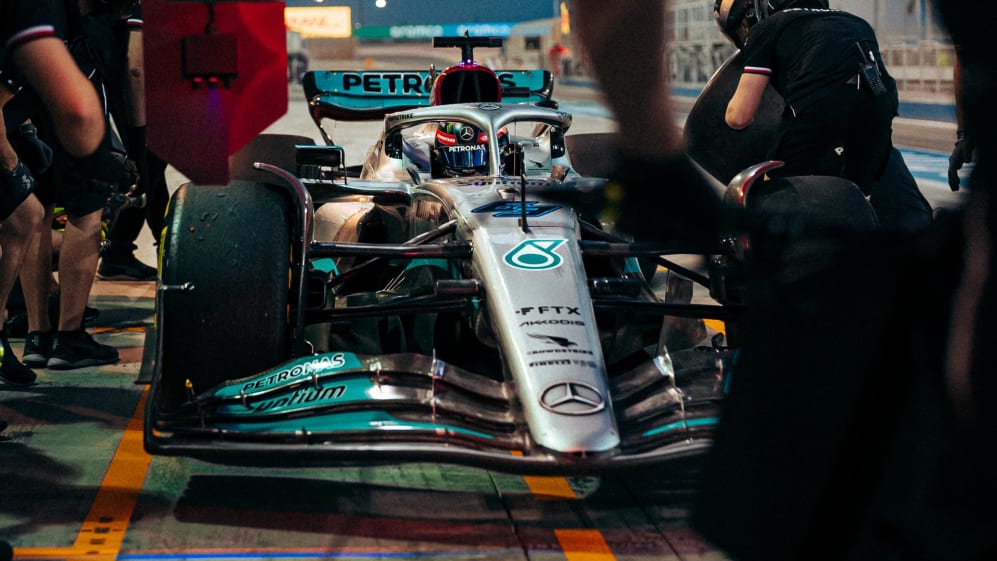 Mercedes' new recruit George Russell said there's work to do for the reigning constructors' champions if they are to continue fighting at the front in 2022.
Russell's comments about Mercedes' pace – having said the "performance isn't there" – came after team mate Lewis Hamilton played down his team's hopes on Friday. The 24-year-old finished fourth as reigning champion Max Verstappen made a statement of intent in the final moments of pre-season testing.
READ MORE: Gasly says battle with Hamilton on Day 3 of Bahrain testing shows 2022 cars are 'clearly' more raceable
"I think it's been pretty productive but very intriguing at the same time. Obviously so much to learn about these 2022 cars, with the tyres. It's pretty clear some of the issues that a lot of the teams faced with the bouncing, just trying to get on top of that really.
"Yes, it's definitely bouncing around a lot from within, it's not the comfiest in all honesty. I don't really care about comfort if the performance is there but at the moment the performance isn't there. We are a step behind our rivals, and we do have a lot of work to do between now and next week to understand, because in every condition the Red Bull and the Ferrari seem a step ahead of us."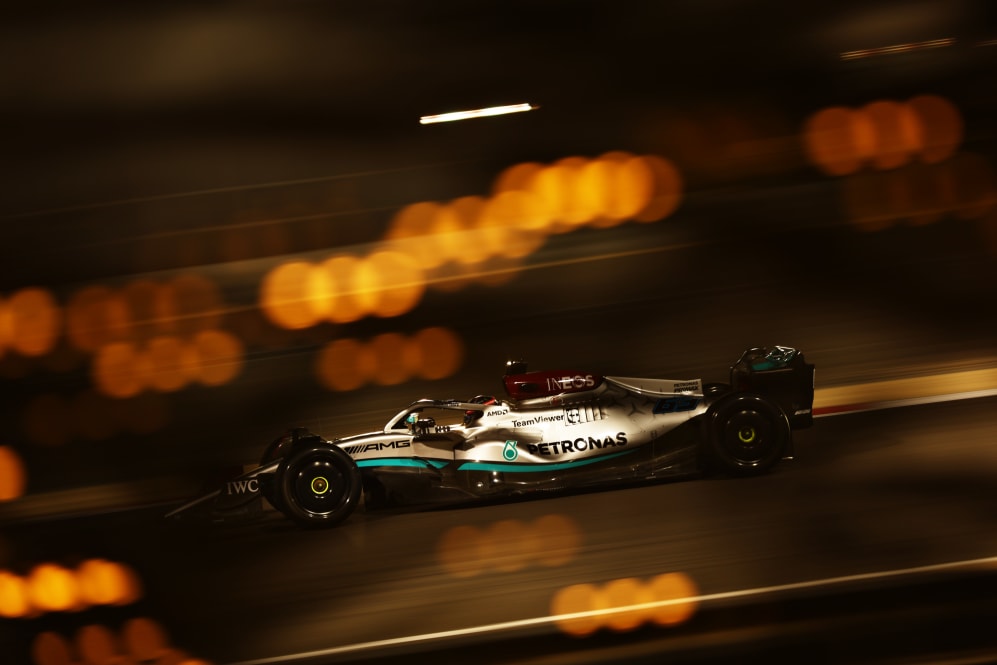 While the Mercedes W13 looked dramatically different in Bahrain than it did in Barcelona – leaving the paddock awestruck with its slim sidepods on Thursday – Russell said the Silver Arrows are still facing the same issues that they did in Barcelona.
READ MORE: Leclerc encouraged by 'smoothest' pre-season he's experienced in F1
"From the outside it looks drastically different but looks aren't everything, is what many people say. It's still the same fundamental car underneath its skin, and it still has the same fundamental issues that we faced in Barcelona.
"As I said, I think we probably optimised the performance a bit more in Barcelona than we did in Bahrain, but nevertheless we are struggling to find how to unlock a bit more. As it stands, Red Bull are looking incredibly strong, Ferrari are looking really solid, and we have some work to do.
"I don't think they're exceptional," he added about Mercedes' rivals. "I think we're probably not as competitive as we would like."
Ahead of the season-opening Bahrain Grand Prix on March 18-20, Russell maintained his confidence that the championship-winning team would eventually fulfil their potential.
"I believe the guys are going get to the bottom of it; there is potential there, we just need to figure out a way to unlock that performance."