Mercedes working better than ever - Hamilton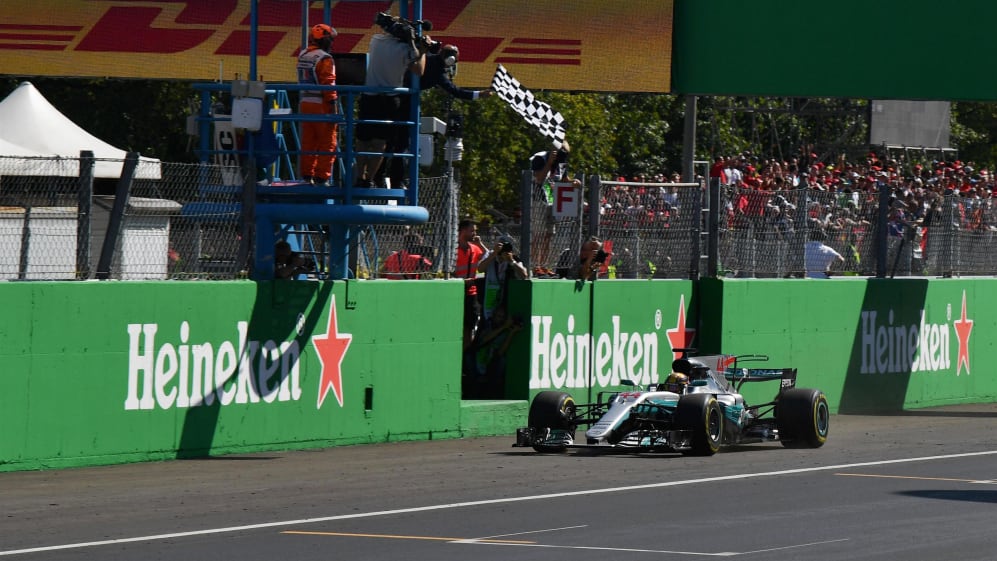 Lewis Hamilton has hailed his Mercedes team after becoming the first driver this season to take back-to-back victories, saying the Silver Arrows are now working better than they've ever worked before.
With wins in Belgium and Italy on consecutive weekends, Hamilton has turned a 14-point deficit to Sebastian Vettel in the drivers' standings into a three-point advantage, and whilst pleased with the way he's been performing, the Briton says much of the credit for that turnaround lies with his team.
"The ultimate goal is just to make sure you do the best job each weekend and the last two, I'm really happy with my performance," he said. "My engineers have done an exceptional job, we're working better than we've ever worked and it's really starting to reflect in our results.
"[Monza was] just an exceptional weekend from the team," he added to UK broadcasters Channel 4. "This team has really just shown, these past two weeks, such strength collectively. We had the bosses in Italy from Daimler, from Mercedes, from Petronas who are so heavily involved.
"For me it's really inspiring to see that they're so involved and so keen for us to be the best, because that gives me confidence that it can continue for many years to come.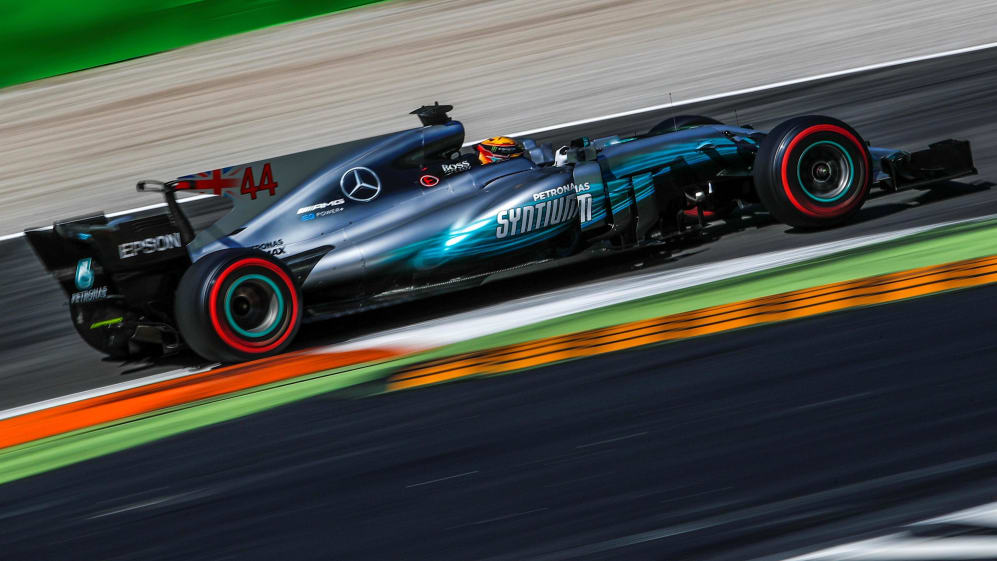 "There's just no fault through any part of the team in terms of really understanding the car and squeezing every bit of juice out of this thing. That's why you saw that pace. We've got to make sure we continue to do that these next races."
The next round of the championship takes the teams to Singapore, and to a track that Mercedes have struggled at more than others in the recent past. After an off-colour weekend on home soil, Hamilton is expecting Ferrari to be much stronger on the twisting confines of Marina Bay and accepts that he might have to take a pragmatic approach.
"I will do all the due diligence possible to make sure that we arrive there best prepared," he said "We have no idea until we get there what the picture's going to look like and I think we learned a lot from the past, but on a hot track, Ferrari are often better in hot places.
"I think we'll be able to give them a good race. I think the car is continuing to improve and our understanding of the car is constantly improving.
"Perhaps if we went back to Hungary, for example, maybe we would be in a better position today with the knowledge of being there already. I go and approach it with a real positive mind-set that we are going to be fighting for a win but if that's not the case when we get there we'll just take it at face value and try to get damage limitation, I guess."