Miami Grand Prix organisers reveal name of new F1 circuit ahead of 2022 race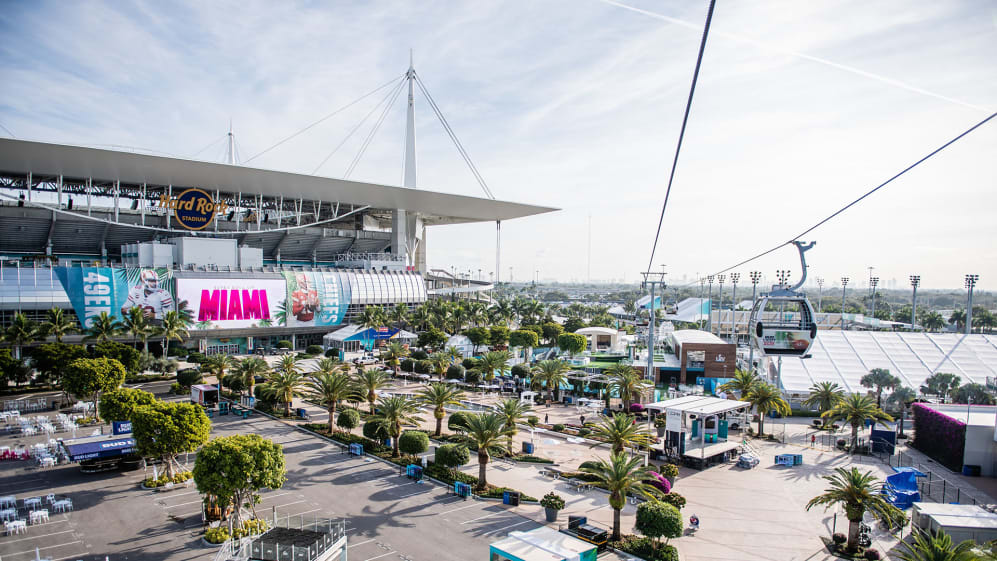 Formula 1 is set to race in Miami next season at a brand new Grand Prix event – and today the race organisers have revealed what the venue will be called.
The race will be run on an exciting new layout at the Hard Rock Stadium complex in Miami Gardens, home to the NFL's famous Miami Dolphins franchise, and will be named the Miami International Autodrome.
READ MORE: Miami Grand Prix to join F1 calendar in 2022, with exciting new circuit planned
The circuit itself will be 5.41km, and will feature 19 corners, three straights and potential for three DRS zones, with an estimated top speed of 320km/h. Hard Rock Stadium – a multi-purpose sports and entertainment hub which has hosted six Super Bowls, two Baseball World Series and numerous rock concerts – will sit at the heart of the track, which has been designed to encourage close racing while meeting the highest safety standards.
"I'm happy to reveal that the official name of our circuit is the Miami International Autodrome," said Tom Garfinkel, Managing Partner of the F1 Miami Grand Prix.
"We've worked hard to create a circuit that has great racing and multiple passing opportunities. In addition, we are working to innovate fan experiences across the Hard Rock Stadium sports and entertainment campus in Miami Gardens; experiences that reflect how Miami has become an International curator of culture across food, art, fashion, music, and sports. "
Oops! Error retrieving Twitter post
Miami Grand Prix CEO Richard Cregan added: "Already we are beyond 150,000 enquiries for tickets and hospitality, which is enormously encouraging when we have not yet announced the date of our inaugural Miami Grand Prix.
"Almost one third of those enquiries have been from corporate bookers looking to access the world class hospitality for which all events at the Hard Rock Stadium campus are renowned, and 25 per cent of all enquiries to date have come from overseas.
"As we roll out more of the detailed planning work that is being invested into the experience, and the levels of personalization on offer, we are sure that the Miami International Autodrome will be a focal point for fans from around the world."
READ MORE: Everything you need to know about F1's newest race in Miami - including how the track was designed
Miami will be the 11th location Formula 1 has raced at in the United States since the Championship began in 1950, following Indianapolis, Sebring, Riverside, Watkins Glen, Long Beach, Las Vegas, Detroit, Dallas, Phoenix and Circuit of The Americas in Austin.
Although the exact date of the race has yet to be confirmed, F1 president Stefano Domenicali said he expects the first race in a 10-year deal to take place in the second quarter of 2022.