'Michael is, and always will be, a legend' – Hamilton 'humbled' to equal Schumacher's win record
When Lewis Hamilton crossed the line to win the Eifel Grand Prix he equalled a record many had thought would never be matched – Michael Schumacher's tally of 91 Formula 1 victories. And after the race the reigning World Champion paid tribute to the former Ferrari star, saying he felt "humbled" to have drawn level with him on wins in motorsport's top tier.
"It's not sunk in, that's for sure," said Hamilton after winning the race at the Nurburgring by just over four seconds with Max Verstappen second. The Mercedes driver is, of course, also a massive Ayrton Senna fan, and began by saying that following in the Brazilian's footsteps was his first target when he started his career.
MUST-SEE: Mick Schumacher presents Hamilton with one of his father's helmets as Brit equals Michael's win tally
"Like all of us I grew up watching Michael win all those Grands Prix and I could not even have fathomed equalling him," he explained. "Getting to Formula 1 was the first step of the dream and emulating Ayrton.
"Michael was just so far ahead, it's beyond my wildest dreams to think that I'm here today having equalled him and I just feel really humbled by the moment and the opportunity that I was given when I was 13… and feel really proud to continue to represent and to have brought this record to Mercedes.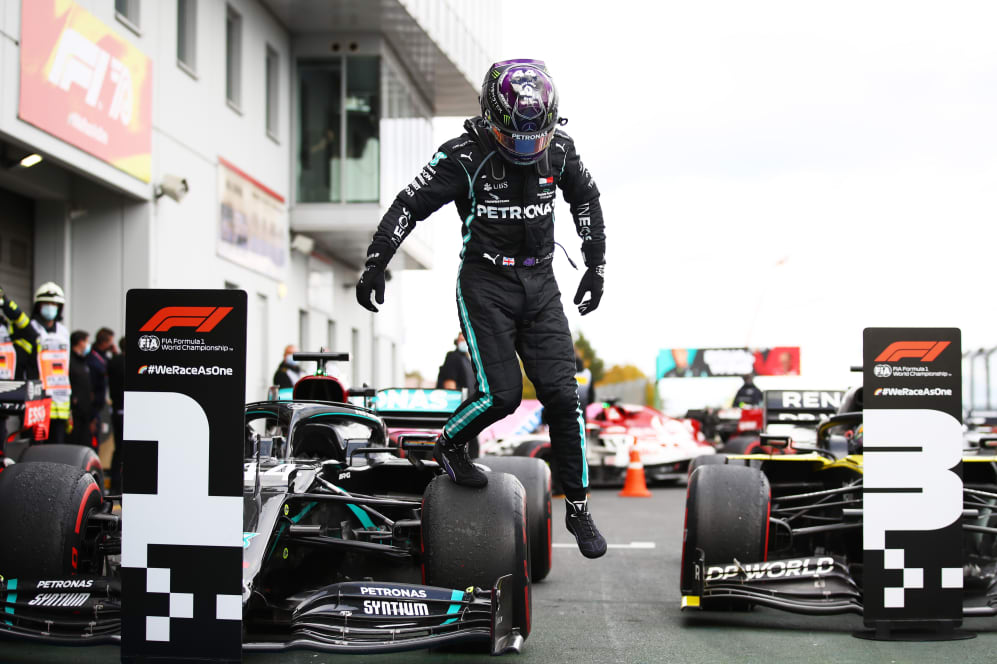 "I think, hopefully, we've got more records to break and make but hopefully they know it was a good investment – hopefully," he added.
Now well on his way to equalling another Schumacher record and taking his seventh world championship title, Hamilton stressed just how difficult it is to win at this level – and to stay on top, season after season.
READ MORE: Ricciardo – Eifel GP podium 'feels like the first all over again'
"Naturally everyone knows he [Schumacher] is an icon and a legend of the sport," he said. "I think what he achieved in so many areas, but you know pushing the limits in terms of the physicality side, he really was a pioneer of being the fittest driver at the time and what he did at Ferrari… was just remarkable.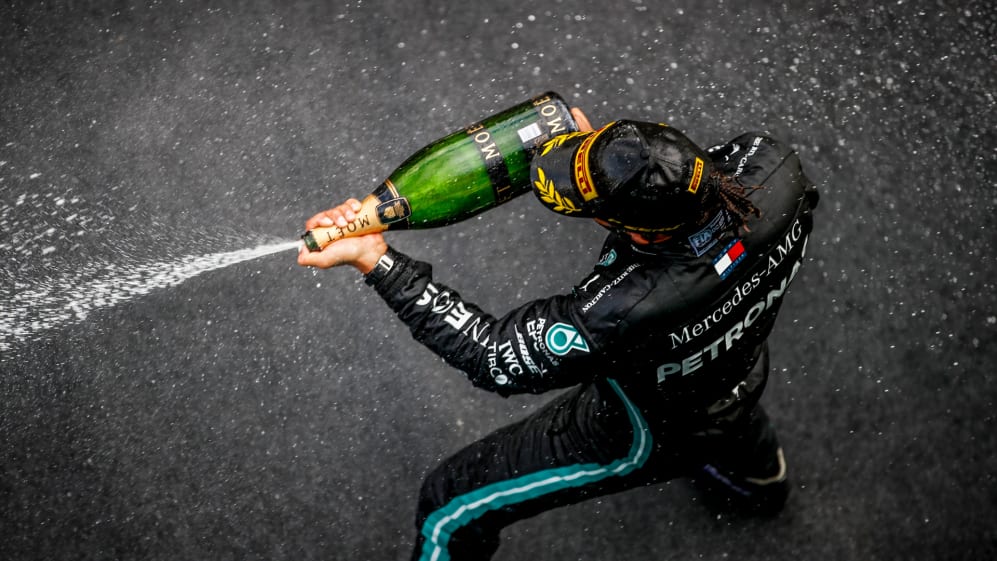 "And just for me I think that number is so big, and it's hard for people to perhaps fully understand how hard for him it was to have got those 91 wins, to deliver year on year on year, and stay so in shape and precise – and I understand that now more than ever.
READ MORE: Hulkenberg delighted with 'totally unexpected' P8 on one-off return in Germany
"I can only tell you that It doesn't get easier from your first win to the 91st, I'm telling you, it's been a long, hard run and I've got great drivers around me who I'm enjoying racing. I hope it's closer between us [in the future]… but yeah, Michael is, and always will be, a legend.
"I feel honoured and humbled to have his helmet," concluded Hamilton, having received a race-worn 2012 Michael Schumacher helmet from the seven-time champion's son, Mick in an emotional moment at the Nurburgring.