Hulkenberg delighted with 'totally unexpected' P8 on one-off return in Germany
Nico Hulkenberg qualifying 20th and last for Racing Point for the Eifel Grand Prix was hardly surprising, given he'd only found out he was driving earlier that day. What was surprising was that the German wound up finishing his home race in P8, after a battling drive at the Nurburgring that earned him the Driver of the Day plaudits from F1 fans.
Hulkenberg had been a very late substitute for an ill Lance Stroll on Saturday, the German receiving a call four hours before qualifying to step in for the Canadian, for what would be his third Grand Prix appearance with Racing Point in 2020.
READ MORE: Hamilton takes record-equalling 91st victory as Ricciardo claims first Renault podium at Eifel GP
The former Renault and Force India driver then put any disappointment about his lowly P20 starting position behind him in the race, jumping three places on the opening lap, before using a long first stint to allow him to finish P8 – less than 2s behind the Ferrari of Charles Leclerc, who'd started the race in fourth.
"Very happy with everything, to be honest," said Hulkenberg after the race. "The start wasn't great, as expected kind of, but then Lap 1, I managed to find two spots I think [actually, it was three].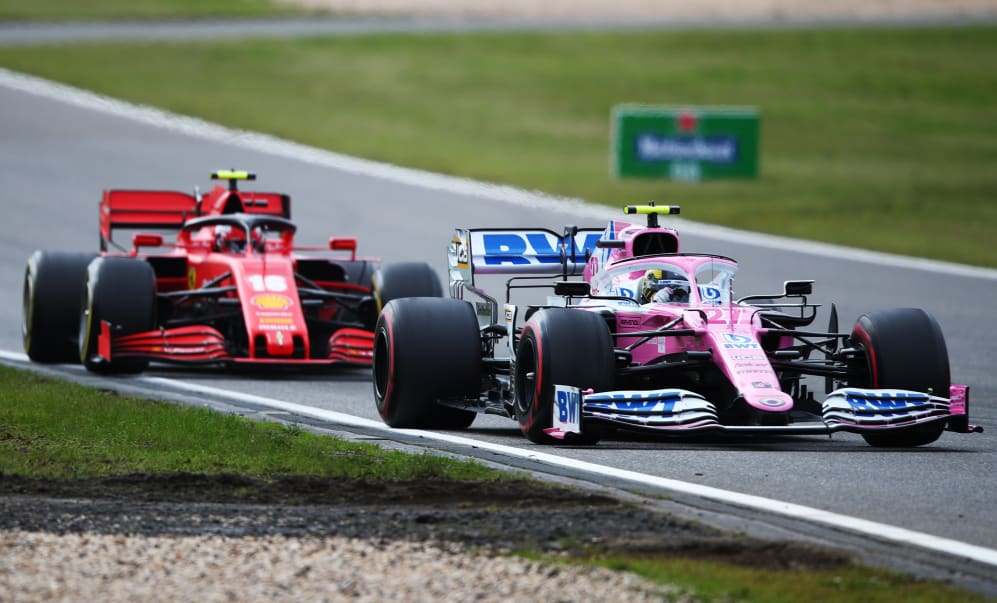 "And then I kind of just really focused on myself, just really trying to find the good rhythm for myself in the car, being on the limit, which kind of happened halfway through the first stint. Then I managed to make the tyre last, and I think a long first stint was key then to a successful result. Obviously totally unexpected but totally appreciated and really happy for that."
READ MORE: 'It was even crazier than last time!' – Hulkenberg describes mad dash to Nurburgring for latest sub appearance
Hulkenberg had played a useful role for Racing Point, too, with his and fourth-placed Sergio Perez's haul of 16 points lifting the team above McLaren for P3 in the constructors' – with Hulkenberg, who now sits 15th in the drivers' standings despite just three Grand Prix weekend appearances, happy to have played his part.
"They told me on the radio that now Racing Point is P3 in the championship, which is obviously great for them," said Hulkenberg. "The season's not over, but obviously for today, that's great and probably was not too expected given where we started, so I'm happy that I was able to contribute a little bit."
Hulkenberg's impressive performance, meanwhile, also raised further questions about whether or not he'd be able to fight his way back into an F1 seat for next year. But despite having been spotted having a pre-race chat with Haas Team Principal Guenther Steiner – who has a potential opening for Hulkenberg in 2021 – the German driver was keeping his counsel, after another unexpectedly whirlwind weekend for him in 2020.
"No rush," Hulkenberg smiled when the question of 2021 was put to him. "I'm looking around, you know? Good things take time."