'Michael is still my hero' – Vettel's mixed feelings on Hamilton closing in on Schumacher's record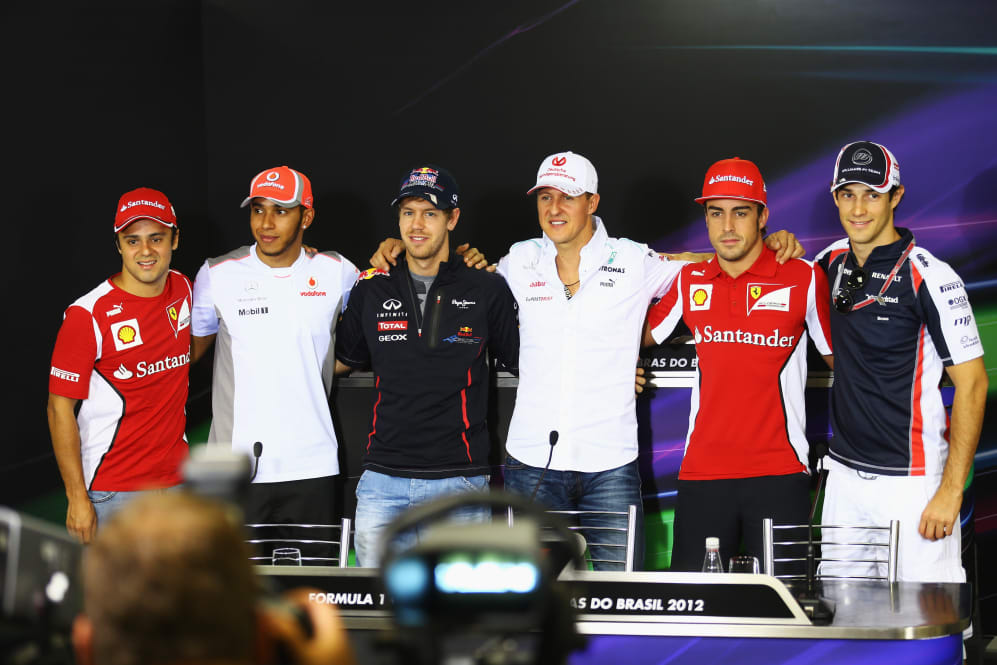 Sebastian Vettel has admitted that it will be a bittersweet moment if Lewis Hamilton matches Michael Schumacher's Grand Prix wins record this weekend.
Seven-time champion Schumacher ended his F1 career with 91 Grand Prix victories having taken five of his championships – and 72 wins – with Ferrari. If Hamilton wins the Russian Grand Prix this weekend, he will equal Schumacher's tally – and could take the record outright at the following race at the Nurburgring.
READ MORE: Haas would consider running Ferrari juniors in Friday practice as they evaluate 2021 options
"I think it's always been a number that has appeared impossible to reach," said Vettel ahead of the race at Sochi. "[But] seeing, last year, Lewis's track record, he was getting closer and closer."
Vettel grew up as a Schumacher fan, and reflected on watching his compatriot's first title win with Ferrari in 2000, 20 years on.
On the one hand, for sure, I will be sad, because Michael is still my hero...
"I wanted Michael to win, simple as that. I was just happy. I don't know where I was, I guess at home; I was just happy to see him winning the championship. I was what, 13 years old? At that stage you don't really think about what it means."
As a result, Vettel says he expects to feel "mixed emotions" when Hamilton does break Schumacher's record.
WATCH: Rise of the Rookie - Sebastian Vettel
"On the one hand, for sure, I will be sad, because Michael is still my hero," said Vettel, "on the other hand, I will be very happy for Lewis. I think he deserves all the success he has had in the last years and he is going to have in this year – I don't know if he remains [in F1] but I guess so – and the next years.
"So yeah, a bit half-half. Mixed emotions, but yeah, that's how I feel."