Feature
ANALYSIS: How and why Vettel committed his F1 future to Aston Martin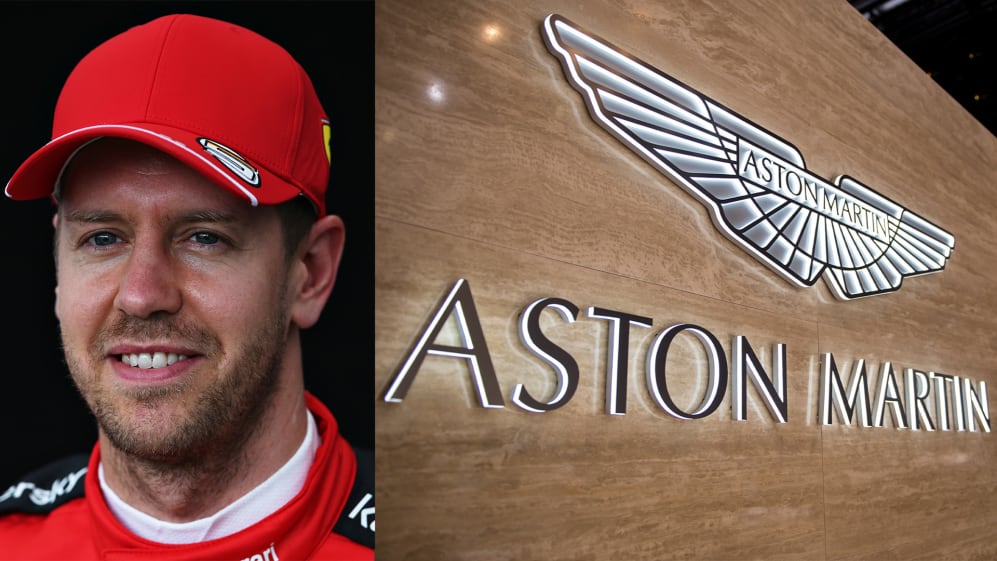 A fist-pump here, and paddock chat there – Sebastian Vettel and Racing Point owner Lawrence Stroll have been courting each other over a potential partnership from next season for several months now. But on Wednesday, on the eve of the Tuscan Grand Prix, the final paperwork was completed and the deal was done: Vettel will indeed move to the rebranded Aston Martin F1 team in 2021. This is how and why the deal came together...
Stage 1: Vettel gets the chop from Ferrari
Deep into lockdown, Vettel got a phone call he was not expecting. His boss Mattia Binotto has some news, the German's services were no longer required beyond the end of this season. There was no discussion about the future, no contract put on the table, just the simple fact Vettel's time at Ferrari was to come to an end.
It caught Vettel off guard, which was not ideal as his alternatives quickly ran out. McLaren chose Daniel Ricciardo while Renault coaxed Fernando Alonso back into F1. Mercedes kept Valtteri Bottas on, while Red Bull ruled out a shock return to the team with which he had won all four of his drivers' world championships.
Stage 2: Stroll gets the conversation going
Even with Sergio Perez and Lance Stroll under contract there, the only realistic remaining option for Vettel was Racing Point – and owner Lawrence Stroll wasted little time in setting up a conversation with him to sell the four-time champion his vision for the team, which will be rebranded as a works Aston Martin operation for 2021.
Vettel was certainly interested. He listened, asked lots of questions, then went away and thought about it. Subsequent conversations followed, but Vettel was not going to make a knee-jerk reaction. He took his time to mull whether this was a project – a medium term one – which he wanted to commit to.
READ MORE: Vettel 'knows how to win' says Szafnauer as Racing Point link lingers
Stroll didn't give up his chase, and even went as far as offering Vettel a contract for 2021, which he left with him. The billionaire wanted to make a statement of intent by signing Vettel for the team's first season as Aston Martin – the fact the British carmaker's share price leapt when the news was announced shows the impact a four-time world champion can have even before he gets in the car – so he maintained his pursuit.
Vettel said he did his "due dilligence", speaking several times to Team Principal Otmar Szafnauer, who he says he has known for 10 years. Szafnauer has said he considers Vettel a friend. The two have caught up a number of times this year, including of course the infamous run in Szafnauer's Ferrari Pista to a petrol station just outside Silverstone...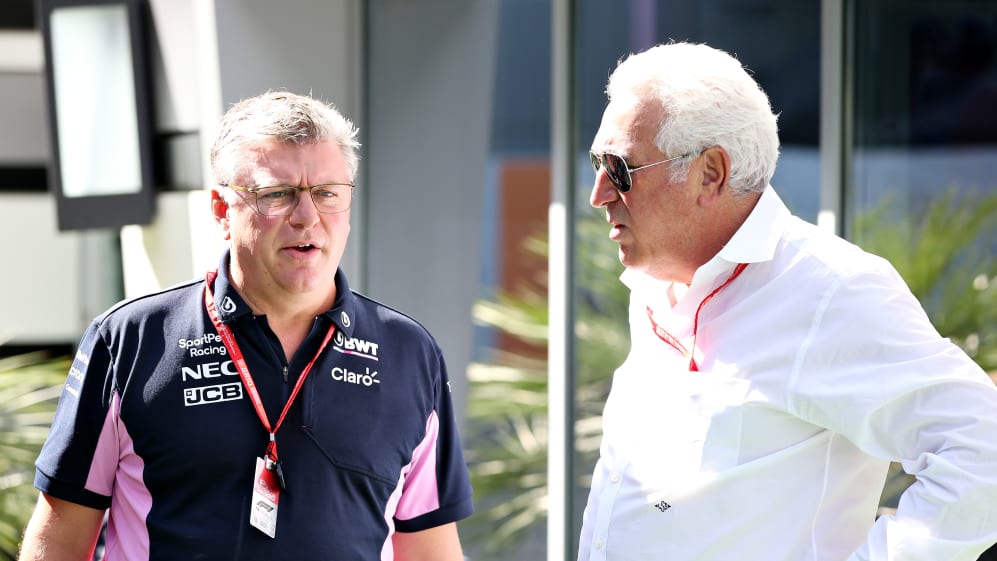 Stage 3: Vettel has to make a call
Vettel couldn't decide whether to stay or whether to go. If he stayed, he wanted a package with which he could compete and help develop. With eight races done and dusted – almost half the season – it became clear Racing Point had a strong package, and with stable regulations from this year to the next (and the brake duct saga behind them), the chances are they'll be equally strong in 2021.
Allied to the fact Stroll is prepared to open the chequebook to spend what is required to make the 2022 car – the first with brand new technical regulations allied to a budget cap – a real contender, the pull on Vettel's heartstrings was strong.
READ MORE: Sergio Perez reveals he is leaving Racing Point at the end of 2020 in shock announcement
Vettel isn't done with F1 yet. His desire is still there. Even if his final season with Ferrari is proving uncompetitive, and cracks appear to be showing, Vettel isn't easing up. He's still in the garage on race weekends late into the day, trying to assist where he can with his mechanics, he's still having fun with them – as was evidenced when he made cardboard cutouts of his colleagues at his own expense, which were placed in the Monza grandstands for charity.
So in the knowledge that the car has performed well this year, looks strong next year, and the team is well positioned for a budget cap future, given its well-known ability to make the most of a smaller budget, Vettel decided this was the right move. He also knows that Racing Point will back him and give him the support that Ferrari used to before Charles Leclerc joined.
Retirement - which he admits he considered - could wait a little longer.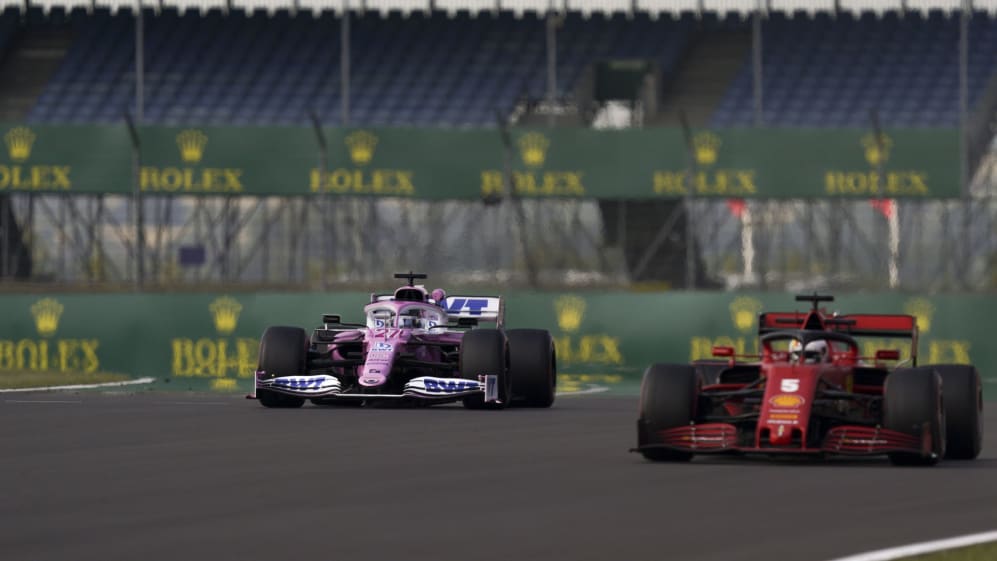 Stage 4: The dominos fall into place
Decision made, Vettel called Stroll and accepted his offer. The team then went through the motions of getting the relevant paperwork sorted. Stroll subsequently called Perez to explain that his services were no longer required, and the two parties came to an arrangement regarding his contract.
Once that was done and dusted, Perez was clear to make the announcement himself, while Racing Point finalised everything late on Wednesday night. Vettel signed on the dotted line last night. But they ran out of time to get everything in place to make it public the same day, because among other things, senior personnel involved – including Vettel and Stroll – were out at dinner.
So they opted for a Thursday morning reveal, at 9am local time, ensuring all was made public before the Tuscan Grand Prix weekend got going. It also meant Perez and Vettel could be free to talk about it, rather than having to be coy until an announcement was made.
With Vettel now assured of his strategy for 2021, he is no longer distracted by the stress of deciding his future and can enjoy his remaining time with Ferrari and get himself back into a rhythm and groove ahead of his Aston Martin arrival.