Interview
Midfield battle looking too close to call - Grosjean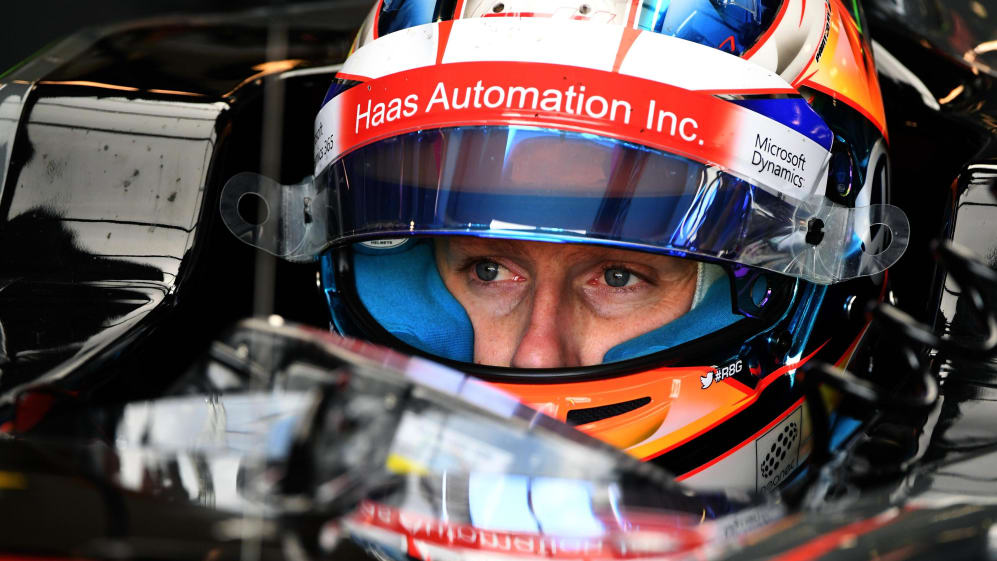 The 2017 season formally got underway on Friday in Melbourne, with the world watching on eagerly to see which teams had made the best progress over the winter. But where a front three emerged, the fight for fourth appeared much harder to read - including for the teams themselves, as Haas's Romain Grosjean - hero here last year - explained exclusively to Formula1.com...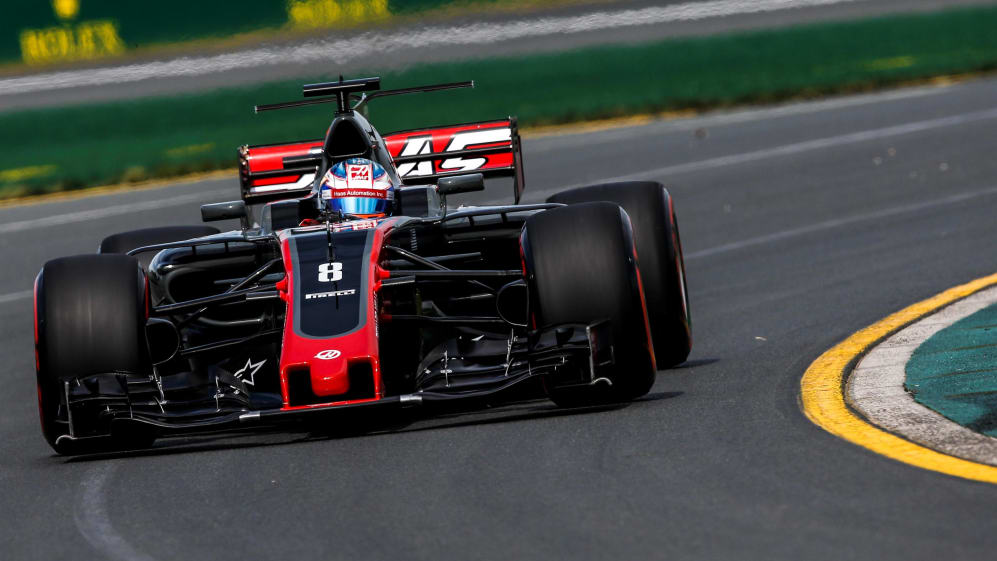 Obviously it's a good track for us because even today I had the impression that we can do well on Sunday!
Q: Romain, it was here one year ago that Haas had a mini miracle as they finished sixth on debut. It went one better in Bahrain too, even if it didn't last all season. So will we get a repeat this year - or do you expect a more balanced result?
Romain Grosjean: Well, sometimes dreams come to an end – but last year at that time it was a moment in my career when I enjoyed every second. And about the spectacular start here last year: obviously it's a good track for us because even today I had the impression that we can do well on Sunday. Maybe not repeating the 'miracle', but delivering a good result - that's what I honestly believe after today's running.
__Q: What's your gut feeling after the first day of the season then - both for Haas and the front of the field? __
RG: For sure the three usual suspects - Mercedes, Ferrari and Red Bull - are hot. That is what we very likely will see this weekend… but behind them I think even after today no one really has a clue. What I see is that it is very tight battle between fourth and seventh positions - so a lot is also going to come down to luck.
Q: The development speed at Haas was obviously too slow last year. Was that caused by the need to design a new car for 2017 - and will it therefore be better this year?
RG: Two things: we started the development of the 2017 car at the end of 2015 - that meant that we couldn't do much development for the 2016 car. Sure we knew where we could improve last year, but it would have been spending money for just a few months. And it was much more important to grow together as a team and invest in the future than eye quick results. Thank God we had those incredible two first races last year to leave a mark, but 2017 and onwards was always what we really focused on - all the money spend for the 2016 car was lost, but all the money spend for 2017 was investment in the future.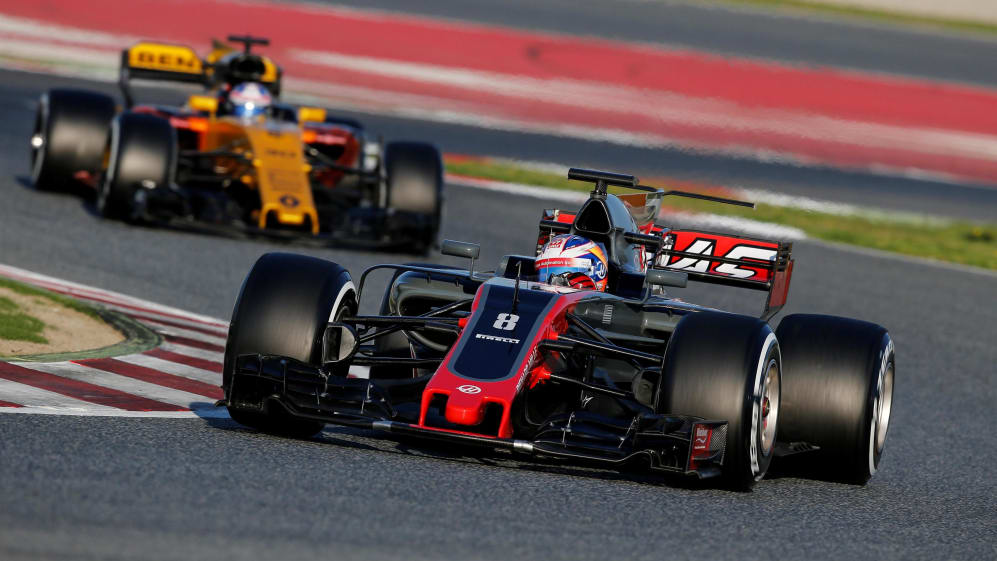 What I see is that it is very tight battle between fourth and seventh positions. A lot is also going to come down to luck...
Q: What can you say about the new Haas?
RG: Well, the balance is not too bad, but we still can unlock potential. It is no secret that I am not overly happy with the brakes, so we are working on that massively, and I am sure once I feel more comfortable with them I will go much faster. The good news is that Ferrari-powered cars were able to do huge mileage at the tests, and that leaves me with the impression that reliability will not be a big issue. That is especially promising here in Melbourne: usually when you finish the race you are in the points! (Laughs)
Q: Ferrari seemed to have massively improved on the engine side. Has that also trickled down to Haas?
RG: Yes, because we have a really good relationship with them. Ferrari is a huge part of why we are in Formula One - and why we can do it!
Q: Last season it was only you who contributed to Haas's points tally. We know that this is not enough to improve the position, so your new team mate Kevin Magnussen has to deliver as well. Are you happy that he is on board?
RG: Yes, because of his capability to race and get points. Imagine last year if we'd had two drivers scoring 29 points - we would have finished one place up in the constructors' championship!
Q: How is the communication between the two of you?
RG: Not too bad.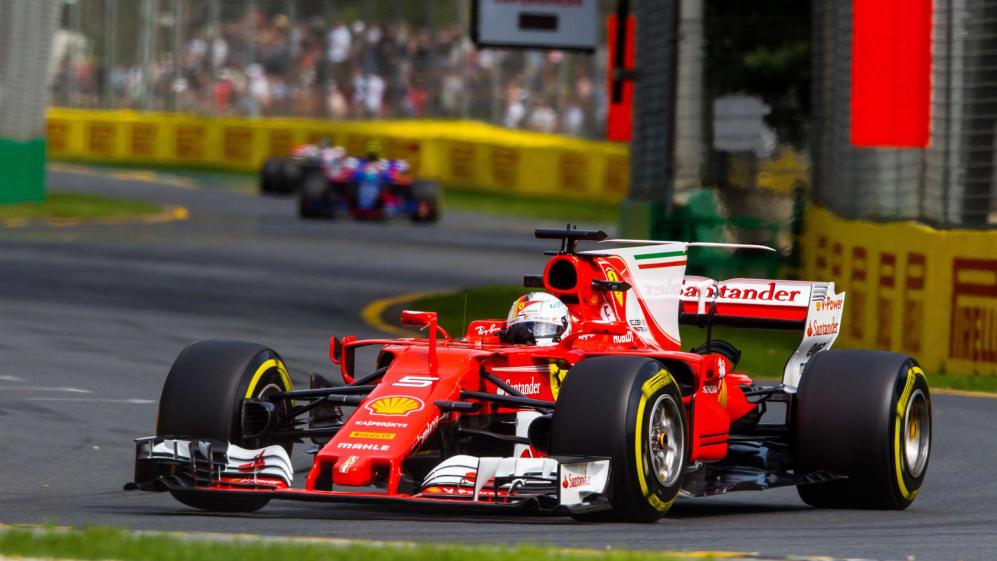 Vettel! I would put my eggs in that basket!
__Q: When you joined the team you said that Haas was a calculated risk and that you believe in their vision. Is that still so? __
RG: Yes, absolutely. The support behind the team is strong - Gene Haas is a racing lover, and understands what F1 racing is. We have a good group of people well selected by our team principal Guenther Steiner. It was well calculated because it is a team that is here for the long run and not for one season.
Q: We know it takes a while to become a well-oiled organisation, and Haas haven't even been together two years...
RG: I was pretty amazed when I joined them in winter of 2015/2016 that this was already a real team - not individuals suddenly working together. Yes, of course, we still can do better, but that goes for every team, even if they work together for a decade.
__Q: How closely will you watch your former team Renault this year? __
RG: Not really any more than any other team. It is great for Formula One that they are here, but I am not focusing on them.
Q: We have no champion on the grid this year, so who is your favourite to fill this place in 2017?
RG: Vettel! Seb is a four-time world champion and Ferrari looked good at the tests. I would put my eggs in that basket! (Laughs) Or let's make it a bit broader: Seb or Lewis (Hamilton).
Q: What will we see from you on Sunday?
RG: Let me say it this way: points would make me happy, a podium would make me super happy - and the race win would mean I wouldn't sleep for the whole flight back to Europe!