Monaco 'puts the fire under your ass' says Wolff, as he predicts Red Bull will be 'the team to beat'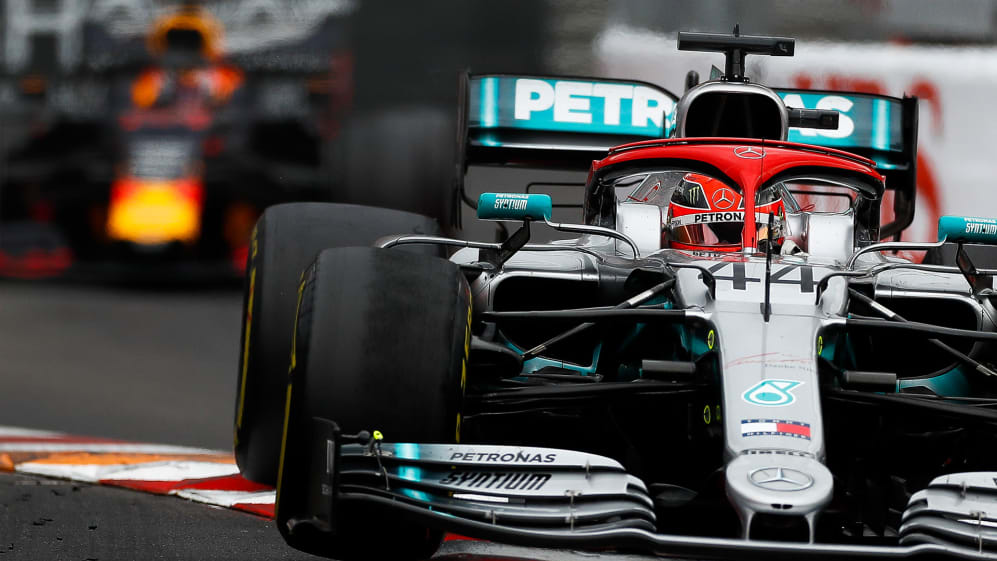 The last time Formula 1 raced at Monaco in 2019, fans were treated to an epic battle between Mercedes' Lewis Hamilton and Red Bull's Max Verstappen, with Verstappen pressuring Hamilton all the way to the chequered flag. And Mercedes Team Principal Toto Wolff was predicting another strong performance from his team's Red Bull rivals around the streets of the Principality this weekend.
Monaco is traditionally a track that has favoured Red Bull's high-downforce design philosophy, Daniel Ricciardo winning for the team in 2018, while Verstappen finished the 2019 Grand Prix just half a second behind Hamilton after a furious late-race battle between the pair.
And with Verstappen and Red Bull having run Hamilton and Mercedes close last time out in Spain, Wolff was gearing up for another nip-and-tuck weekend between the two teams in Monaco.
LISTEN: Who will win in Monaco? Sir Jackie Stewart joins the F1 Nation crew to discuss
"The first couple of races have provided us with both wheel-to-wheel and strategic battles for victory," said Wolff. "Spain was far from a perfect weekend for us and there are lots of learnings to take forward, but nevertheless, to come back from a 2-4 on Lap 1 and score a 1-3 was a very strong result and one we can be proud of as a team.
"[Monaco] was hugely missed last year – we can't wait to be back in action on the streets of Monte Carlo," added Wolff. "It's such a unique, intense weekend for the drivers and the team, with no margin for error. It puts the fire under your ass, and we love the challenge. Monaco is a high-downforce track and we know that's a key strength of Red Bull. They were very quick in sector three in Spain and that's often a good indication of strong performance in Monaco.
"So, we head into the weekend knowing they are the team to beat," Wolff concluded, "whilst also knowing we'll face strong competition from some of the other teams, too. But, just like the season so far, we're enjoying the hunt."
READ MORE: The return of F1's most iconic race, and a major Williams milestone – 5 fascinating Monaco GP storylines
Hamilton's 2019 Monaco win was an especially poignant one for Mercedes, coming just days after the death of the team's Non-Executive Chairman – and three-time Formula 1 world champion – Niki Lauda. And Wolff said that Formula 1's return to the Principality for the first time in two years was bound to elicit memories of the late Austrian.
"The last time we were racing in Monaco was shortly after Niki's passing," said Wolff, "so he won't be far from our thoughts this year."