Feature F1 Unlocked
MONDAY MORNING DEBRIEF: How Ferrari banished their qualifying blues with strong Montreal recovery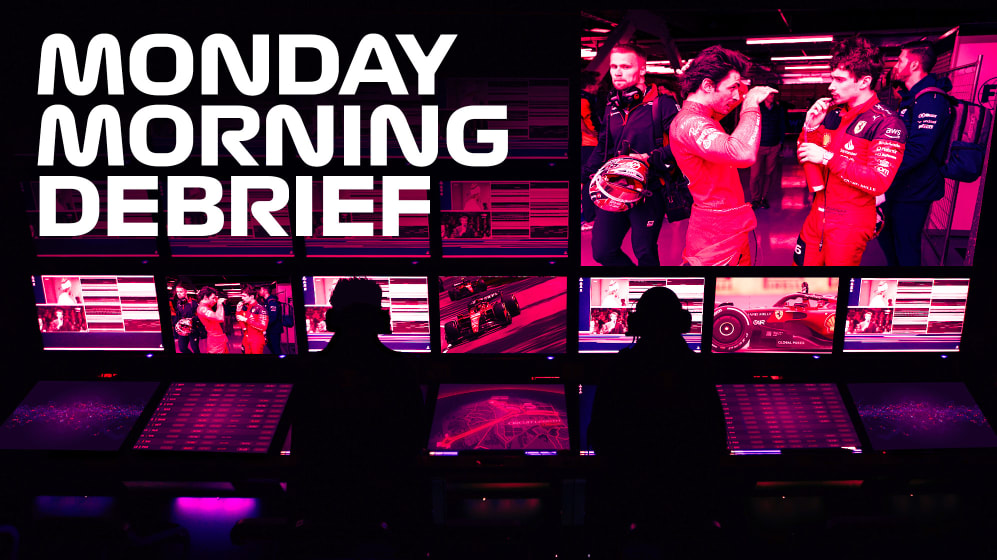 Ferrari's Canadian Grand Prix weekend was a rollercoaster. Nearly as fast as Red Bull in the dry of Friday practice, struggling in wet qualifying, fast again in the dry of race day but initially stuck in the midfield.
Ultimately it was a solid recovery to fourth and fifth for Charles Leclerc and Carlos Sainz from 10th and 11th on the grid, albeit a long way behind Max Verstappen as he delivered Red Bull's 100th Grand Prix victory and his own 41st.
After the disappointing race pace of the updated car in Barcelona, Ferrari always knew it would be much faster around Montreal. Long, fast corners are the Ferrari's weakness and there are none of those here. Straight-line speed is one of its best strengths and that's heavily-rewarded around Montreal.
READ MORE: Hamilton buoyed by Canadian GP podium as he insists Mercedes are 'going in the right direction'
Furthermore, the tyre challenge in Canada was keeping the fronts up to temperature, so the Ferrari's hard usage of the fronts (usually a disadvantage on race day) actually worked in its favour on a cool Montreal afternoon.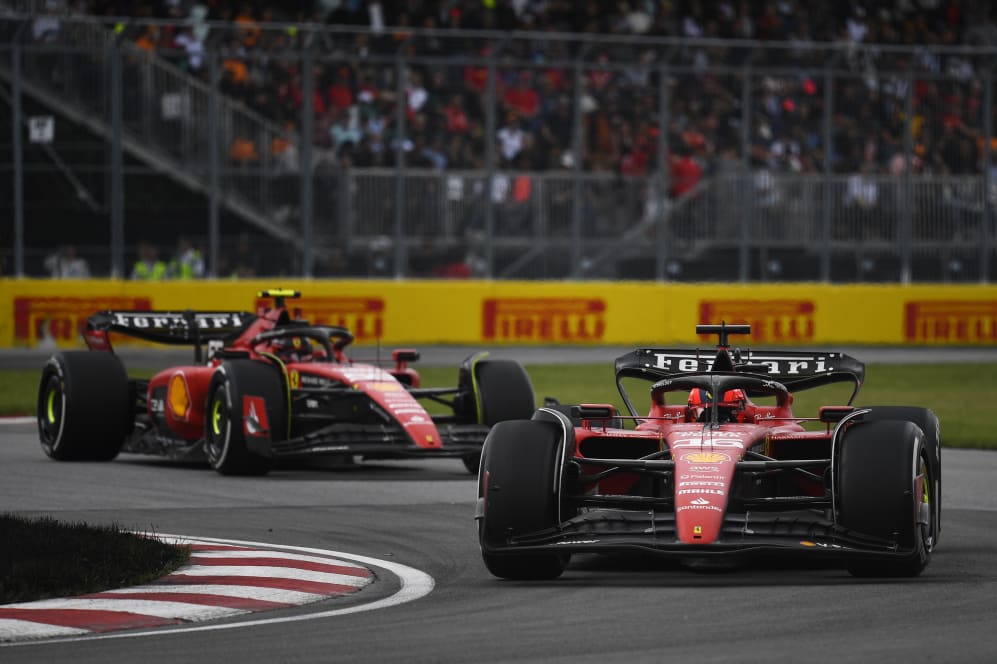 It had looked positive on Friday as Leclerc's race simulation stint on the medium tyres was only 0.15s slower than Verstappen's. On single lap pace, it was an even closer match. In this second race with the updated car, Ferrari really did look set for their most competitive race of the season to date. Leclerc was particularly enthused, reckoning the car to be by far the best it had ever felt.
But in the rain of Saturday, their relative lack of downforce saw Ferrari leapfrogged by both Aston Martin and Mercedes. Furthermore, the bouncing the car exhibited at high speed probably played its part in a damaging accident for Sainz towards the end of Saturday morning practice.
It was bouncing as Sainz moved across to take up the line approaching the first turn at around 180mph and put the right-rear wheel on the painted white line, initiating a spin and heavy contact with the barriers.
FACTS AND STATS: Red Bull match Mercedes' best-ever season start as Hamilton takes 10th Montreal podium
The car was repaired in time for qualifying but things did not go smoothly for the team, resulting in Leclerc going out in Q2 after qualifying 11th and Sainz being penalised from his eighth-fastest time for impeding, dropping him just behind Leclerc on the grid.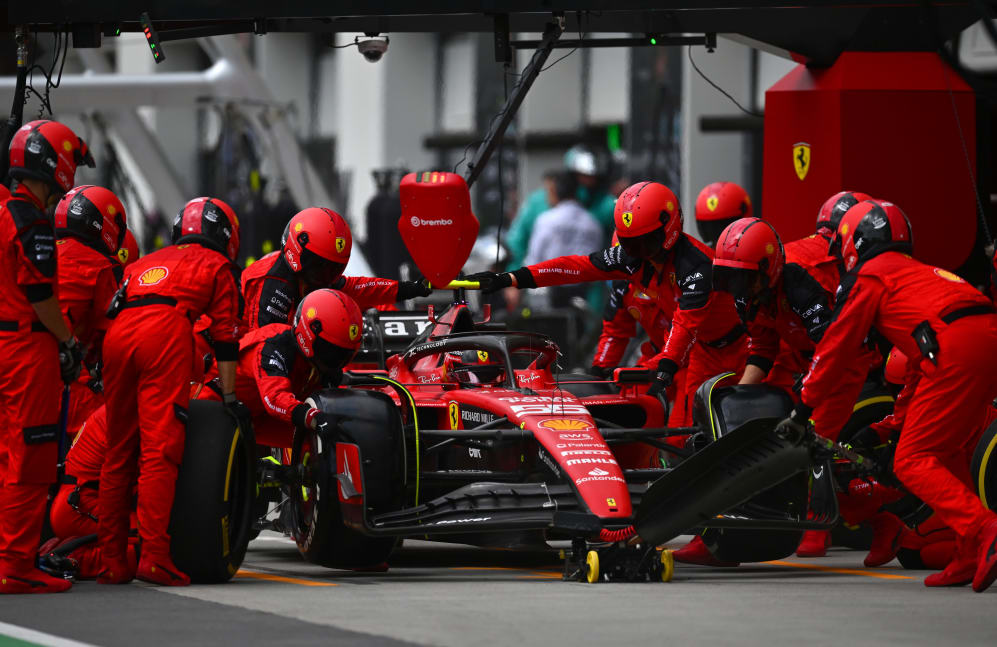 A return to dry conditions on Sunday was good news for Ferrari, but their poor grid positions put them among slower cars, with Leclerc and Sainz completing the opening lap a respective ninth and 11th.
A Safety Car for George Russell's Lap 12 accident sprung both Ferraris from the trap of the DRS train they'd been stuck in. As most of the field took advantage of time saved by pitting under the Safety Car, the Ferraris stayed out. They had enough of a pace advantage over Esteban Ocon's Alpine, the two McLarens and Alex Albon's Williams that they were able to pull away enough to be out of their reach when they made their own stops many laps later.
This later stop allowed Ferrari a one-stop strategy for both cars. The expected threat of Sergio Perez's Red Bull – which had started directly behind the Ferraris – never materialised, despite Perez also staying out during the Safety Car and clearing the same midfield runners.
READ MORE: What the teams said – Race day in Canada
Both cars were able to extend much further than the originally-planned 27 laps, confirming that their tyre usage was fully competitive here.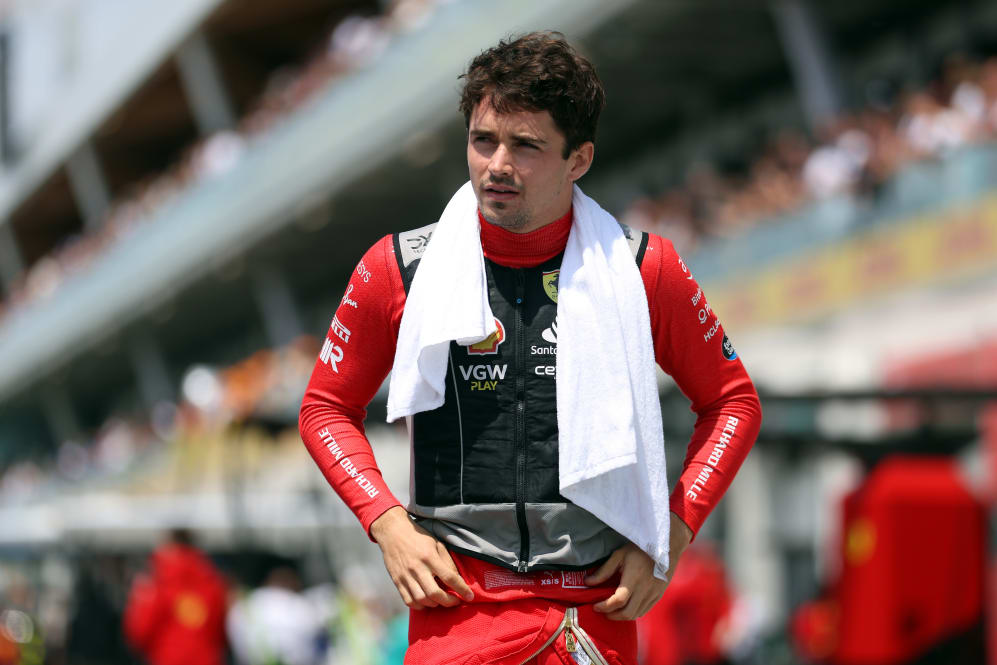 Perez made his stop on the 37th lap but from too far behind to be an undercut threat. Nonetheless, Sainz pitted in response the following lap and Leclerc the lap after that.
Sainz had been only a couple of seconds behind Leclerc before the stops and ordinarily that would have been close enough for Sainz to be an undercut threat to Leclerc. But because they were switching from the medium compound to hard tyres, which took more than a lap to reach full temperature, the undercut was avoided.
HIGHLIGHTS: Watch the action from a compelling Canadian GP as Verstappen seals his sixth win of the season
After their pit stops, the lap times of both cars were comparable to those of Hamilton and Alonso ahead, but from too far back to join them in battle.
"It was a solid race that confirmed the good feeling I had in the car on Friday," said Leclerc. "Our strategy proved to be the right one. We couldn't have done better than P4 today considering where we started."
To read on, sign up to F1 Unlocked for free
You'll unlock this article and get access to:
Live leaderboard data
Epic experiences and rewards
Money-can't-buy competitions