Feature
Most Influential Person in F1 History: Who has made it through to the final?
MATCH 1 – Michael Schumacher (2) Vs Enzo Ferrari (1)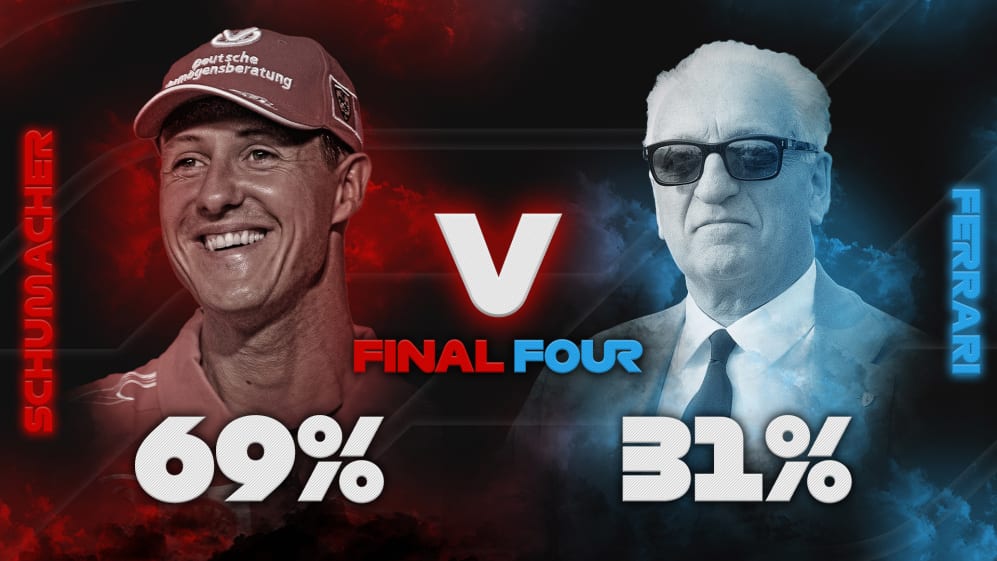 Winner: Michael Schumacher
Well, we had this one pegged as a slam dunk for Enzo Ferrari, the man who created the most successful and passionately supported team in the history of Formula 1.
As Will Buxton said in his case for the great man, "Enzo Ferrari isn't just the most influential person in the history of Formula 1. He. His name. His team. His heart and his soul ARE Formula 1."
But Buxton also said: "Ferrari is the reason that racers race" – and none have raced more successfully for the Scuderia than Michael Schumacher. The German superstar left a winning team at Benetton to go to Ferrari and help rebuild them as a winning force, and how he succeeded, winning an incredible five titles on the trot.
But not only was he a relentless winner, Schumacher also re-wrote the rule book on how to be a modern Grand Prix driver in terms of fitness, diet, attitude and forensic attention to detail. He inspired a whole generation of fans and racing drivers – and they all follow the Schumacher model to this day. And now he goes into the final of our contest.
MATCH 2 – Bernie Ecclestone (1) Vs Gordon Murray (2)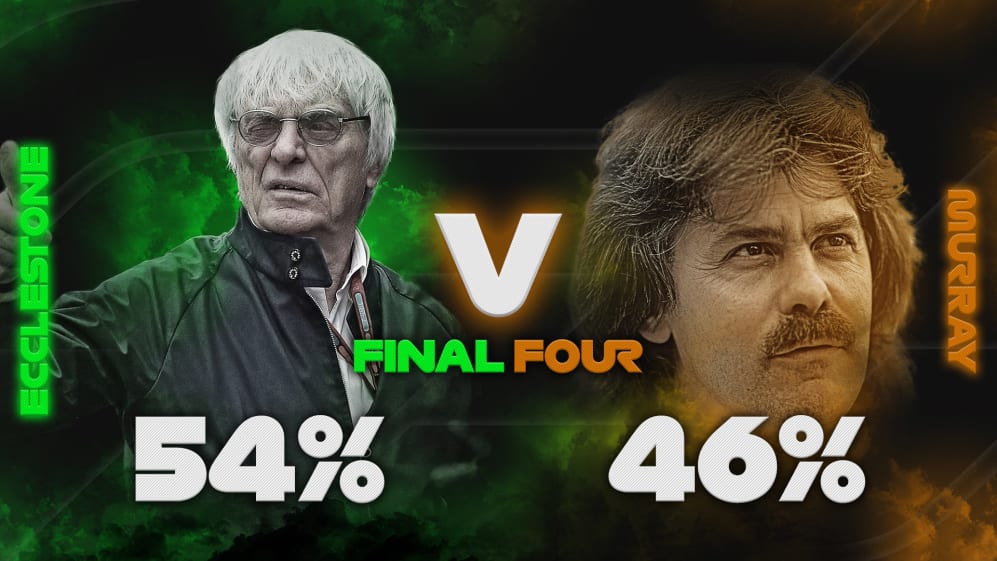 Winner: Bernie Ecclestone
Was there ever any doubt? For over 40 years Bernie was 'Mr Formula 1' as he transformed the sport from a minority weekend diversion into the biggest sporting TV spectacle on the planet.
As Mark Hughes said when making the case for him: "It's got to be Bernie Ecclestone, the single most influential shaper of F1, the man who dragged the sport kicking and screaming onto the global commercial stage. For good or ill makes no difference; it was him."
Gordon Murray is one of Formula 1's most creative thinkers who was behind some of the key innovations that drove the sport on technically and tactically, and produced plenty of winning cars for the likes of Nelson Piquet, Ayrton Senna and Alain Prost.
But don't forget, it was Bernie who gave him his big chance in the first place when he promoted the young South African to a senior position when he bought the Brabham team in the early 1970s – just one of the countless ways Mr E influenced the direction of the sport over the years.
And although in the end it was closer than we predicted, it's Bernie who goes through to our final.
---
So, you have voted and Enzo Ferrari and Gordon Murray are out, which leaves us with Bernie Ecclestone and Michael Schumacher who will now contest the final.
That vote is live now, and we will crown the winner of the contest on Wednesday, which is the 70th anniversary of the very first Formula 1 World Championship Grand Prix held at Silverstone in 1950.