Feature
VOTE NOW: Ecclestone vs Schumacher in the final of F1's Most Influential Person contest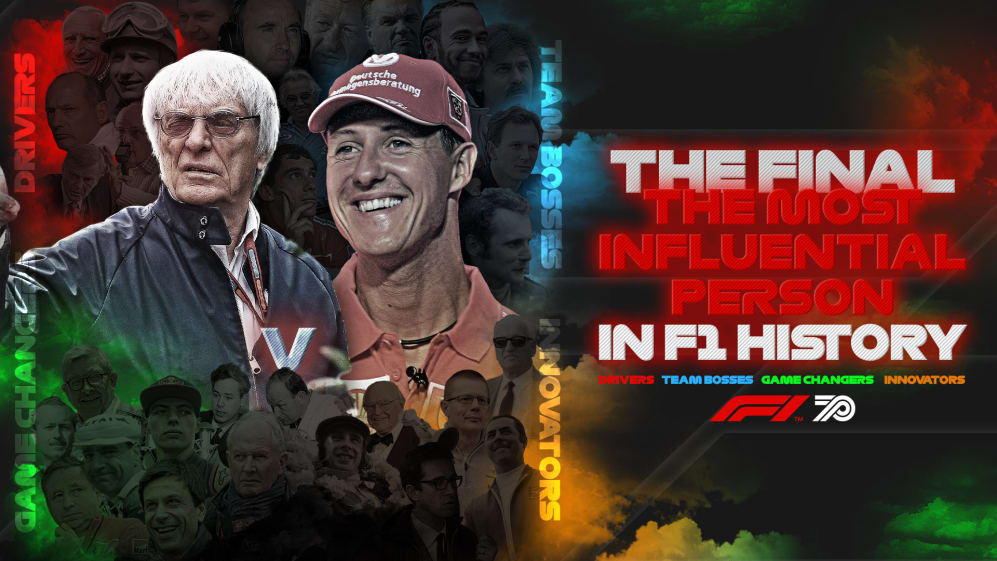 So it all comes down to this: The final match-up in our epic search to find the Most Influential Person in F1 History. Over the past 8 days we've been through 30 head-to-head match ups, and now we have our two finalists. And what a pair of contenders they are.
In the red corner the man who re-wrote the record books to become statistically the most successful driver of all time. In the blue corner, the man who ran the sport for 40-odd years, shaping it into the glittering global spectacle it is today…
How the contenders made it to the final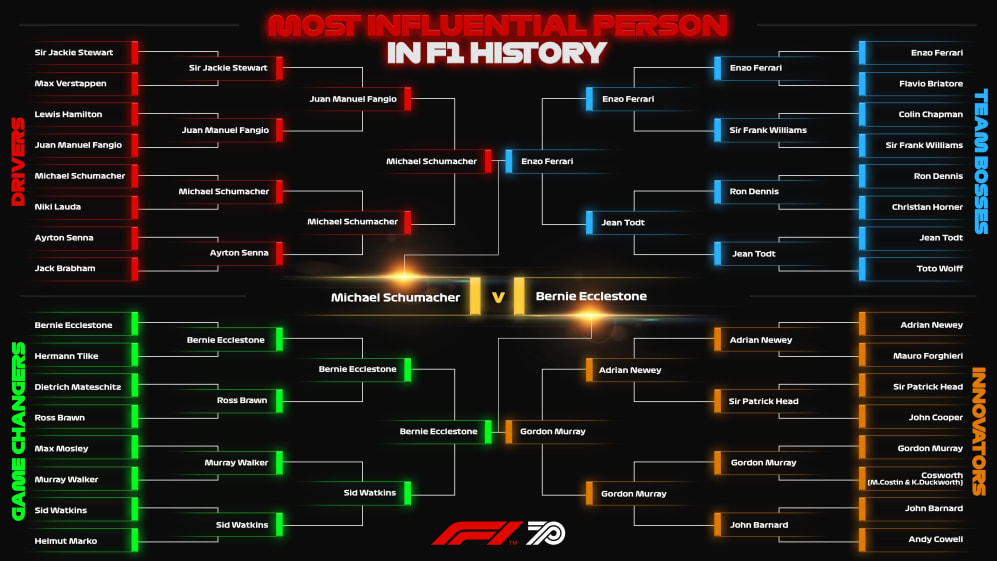 Both Michael Schumacher and Bernie Ecclestone have had to battle past four opponents to make it to this stage. Both have had easy match ups where they secured the majority of fan votes, but both have also just squeaked across the line on occasion.
Schumacher's route to the final
Beat Nika Lauda, 56% to 44%
Beat Ayrton Senna, 52% to 48%
Beat Juan Manuel Fangio, 72% to 28%
Beat Enzo Ferrari, 54% to 46%
Ecclestone's route to the final
Beat Herman Tilke, 89 % to 11%
Beat Ross Brawn, 58% to 42%
Beat Professor Sid Watkins, 72% to 28%
Beat Gordon Murray, 54% to 46%
Why they're influential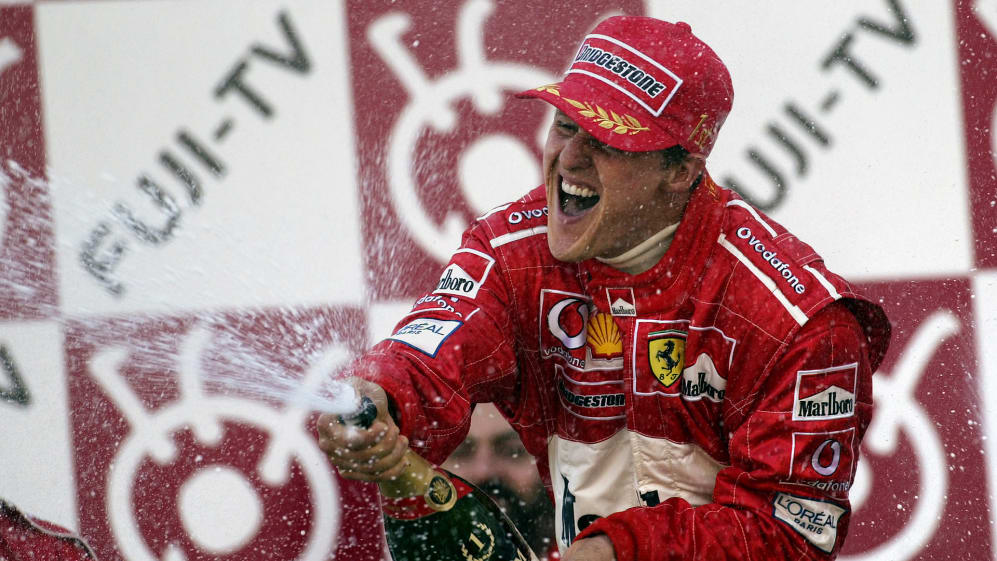 Michael Schumacher (Drivers seed 2)
Was an inspiration to millions of racers around the world – including many on the current grid

Re-wrote F1 record books, becoming the first driver to match Fangio's tally of five titles, before surpassing it and ultimately winning seven

Pioneering fitness regime and unrivalled attention to detail in preparation – forced others to follow his lead and adopt same professional, committed approach

Helped build 'sleeping giant' Ferrari into the ultimate winning machine, winning their first title in more than 20 years and captivating a new generation of fans in Italy, Germany and around the world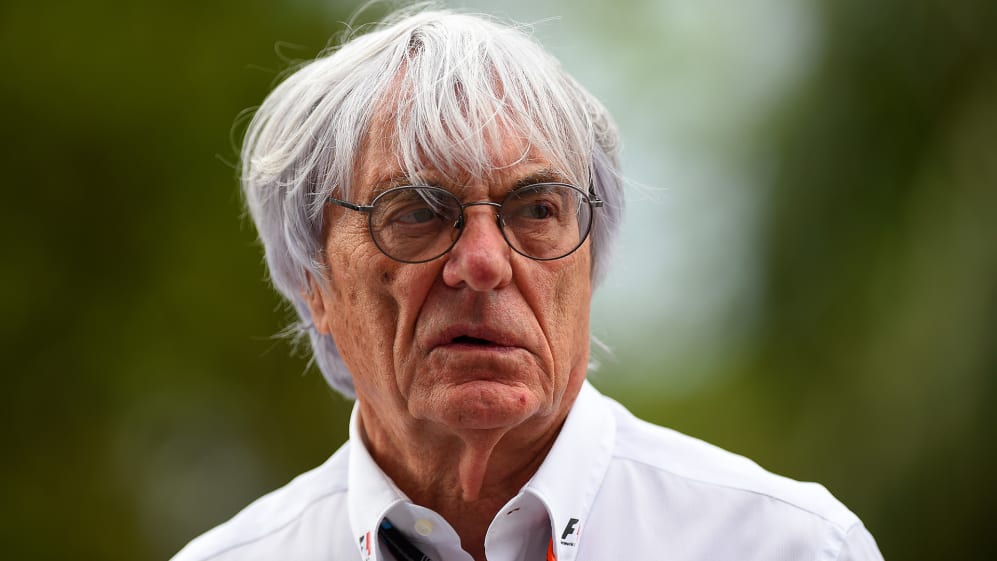 Bernie Ecclestone (Game changers seed 1)
Combined brilliant instincts and business acumen with superb negotiating skills to bring F1 onto the global commercial stage

Transformed F1 from a minority interest activity to the biggest sport on the planet, by negotiating the TV deals that commercially electrified it in the '70s and '80s and by taking F1 into new markets in the 1990s and 2000s

Transformed the presentation and professionalism of the whole sport, making it commercially irresistible. In doing so he helped make entities like McLaren, Williams and Red Bull the giants they became

Helped transform safety by enlisting the services of Professor Sid Watkins in the late '70s, who went on to transform trackside medical support
Who gets your vote?

The poll will be open for 24 hours, and we'll reveal the winner on Wednesday May 13 – the 70th anniversary of the very first F1 race at Silverstone in 1950.