Video
MUST-SEE: Drama in the Sprint Shootout at Baku as Sargeant slams into the wall
Formula 1 rookie Logan Sargeant was the first victim of the sport's all-new 'Sprint Shootout' session on Saturday as the Williams driver dramatically crashed out of proceedings at the Baku City Circuit.
Sargeant was pushing to improve his lap time, and secure a spot in the SQ2 phase, when he ran too deep at the tricky Turn 15 and made a heavy impact with the barriers and concrete wall on the outside of the corner.
DATA POINTS: What we learned from Friday practice and qualifying in Azerbaijan
With the right-hand side of his FW45 picking up plenty of damage, and his rear wing also hanging off, Sargeant was forced to park at the side of the circuit and lament what might have been after his early encouraging pace.
Taking to the radio as he came to a halt, Sargeant expressed frustration at the slow-moving Ferrari cars of Carlos Sainz and Charles Leclerc ahead, implying that they were in his line of sight and played a role in the incident.
Speaking to the media after returning to the paddock, Sargeant was apologetic over creating extra work for the Williams mechanics ahead of the Sprint, but still laid part of the blame at Sainz and Leclerc's door.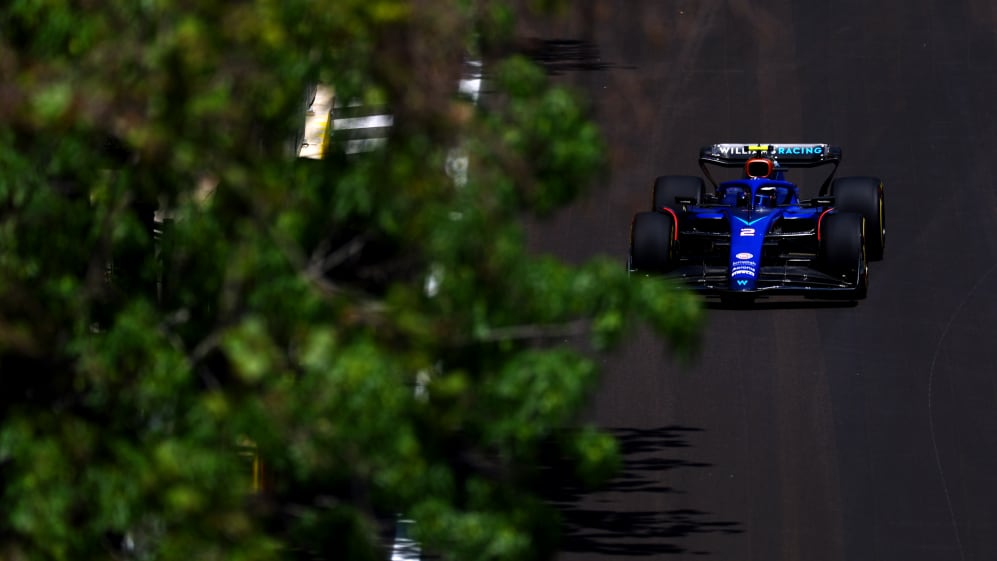 "It was a good session until that point. The car had good pace, I was on another really good lap and when two cars want to play games at the hardest corner of the track it makes my life extremely difficult," said Sargeant.
"Obviously it's my job to not put it in the wall so I'm sorry to the team for that and the damage that I caused but I feel like the people in front of me could have helped me out a little bit."
READ MORE: Leclerc leads Red Bulls in first ever Sprint Shootout despite crashing in SQ3
He added: "It was pretty heavy. A lot of work for the boys, so again I feel bad about that. But I know they'll be working as hard as they can and I'll keep looking at what I can do better for this afternoon."
When asked about the pace of the Williams until that point, Sargeant replied: "That's the disappointing part is that we have a really quick car. I mean it's positive, but at the same time for me its disappointing because I really felt comfortable today. I feel like we had really good speed in it and to end it like that its pretty bad."
Watch the moment Sargeant's session came undone in the video player above.