My 100% not enough to match 'very impressive' Alpine team mate Ocon, says Alonso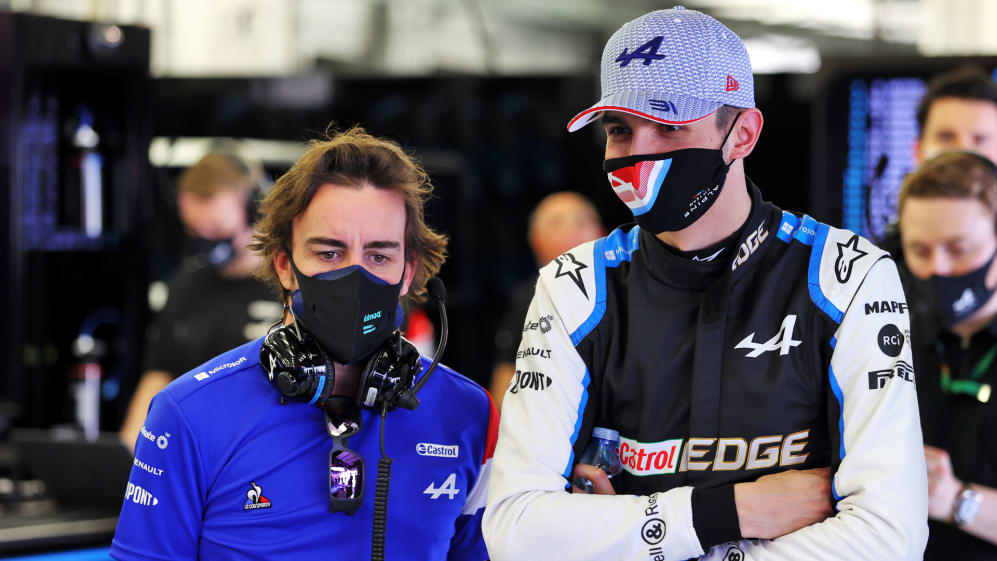 Fernando Alonso can list multiple world champions as his previous Formula 1 team mates, but he admits he is finding Esteban Ocon an impressive proposition at Alpine so far.
Ocon was part of the Renault team that finished fifth in the Constructors' Championship last year and he picked up his first podium towards the end of the season.
This year the Frenchman has been in strong form, outqualifying Alonso in the past three races and beating his team mate on every Sunday afternoon so far - something that hasn't been common for the Spaniard who has gone up against the likes of Lewis Hamilton, Kimi Raikkonen and Jenson Button.
READ MORE: 6 Winners and 5 Losers from the Spanish GP – Who had a great day out in Barcelona?
"I think he's good, we are seeing that," Alonso said after Ocon beat him by 0.6s on Saturday in Spain. "He's in very good form right now, fully integrated in the team, a podium last year in Bahrain in the last part of the championship and now giving perfect weekends. This is very good and impressive what he's achieving now.
"I'm giving my 100% and obviously that's not enough to be at that level at the moment so I need to keep improving.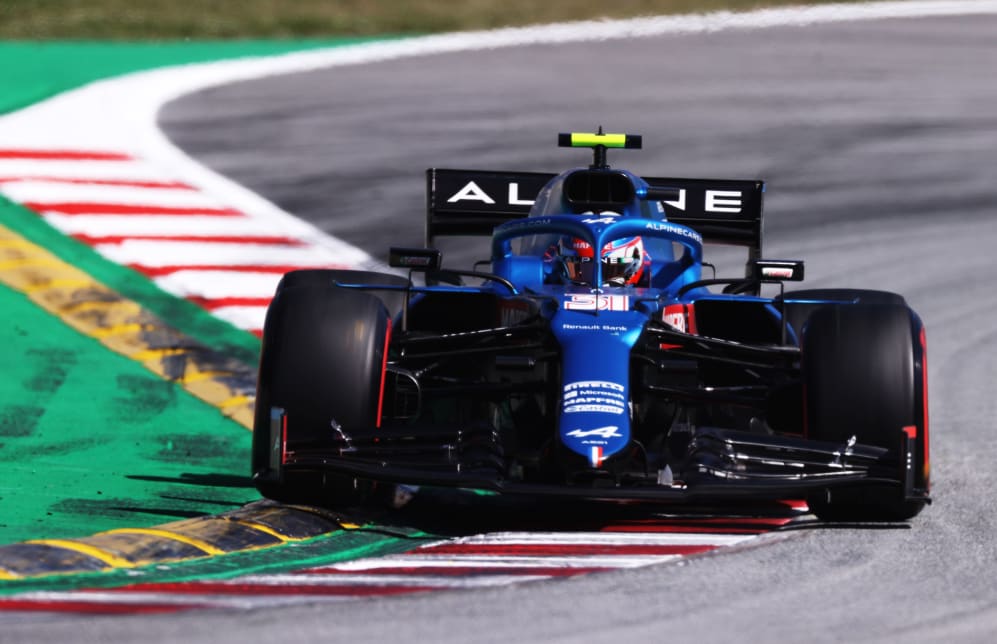 "In a way we talk about this and we anticipated this a little bit when Carlos [Sainz] joined Renault. He was not as quick as [Nico] Hulkenberg I remember in the first couple of races. Daniel [Ricciardo] was arguable slower than Nico in 2019 and he was very good in 2020 in his second year.
"Esteban was struggling last year with Daniel and he's good in this second year, so it seems that it's a team that is a little bit different to the others and you need an adaptation.
READ MORE: Strong qualifying leaves Ocon optimistic for Monaco, despite race pace costing Alpine in Spain
"So I'm trying to do this as quickly as I can. I'm not worried, it's going to come very soon, if not already because Imola we crossed the line together and Portimao we crossed the line together… but we will try to help the team as much as we can."
While Ocon also held on to score two points in ninth place on Sunday – executing a one-stop strategy – Alonso ended up 16th after a late second stop after trying to pull off the same long stint to finish in the points, but he still sees positives in the performance level in Spain.
"It was fun, I really enjoyed it. First because it was Barcelona, the home Grand Prix, so it was a special Sunday. In the grandstand there were not many people but you get a bit of adrenalin when you see the fans and the speaker saying your name, so it was more special this race than the other three for sure.
"The race was fun, lots of battles with different strategy, we'd love to have a better finishing position and score points but it was not possible. The weekend in general was very positive, in Portimao we were competitive but didn't know if it was only Portimao because of the circuit, but in Barcelona we were competitive again.
READ MORE: Alonso blames 'very optimistic' Alpine strategy for late plunge to 17th at home race
"Let's wait a couple of Grands Prix but I think we can be the fifth team, behind Ferrari and McLaren, and this is good news because in the first two races it was more difficult to be in the Q3. There's still work to do, also on strategy, tyre understanding etc, but it is not like here it was a surprise the tyre. It was a risk we took because we wanted to score a point."