NASCAR fan Ricciardo offered drive in Dale Earnhardt Sr stock car – if he lands podium for McLaren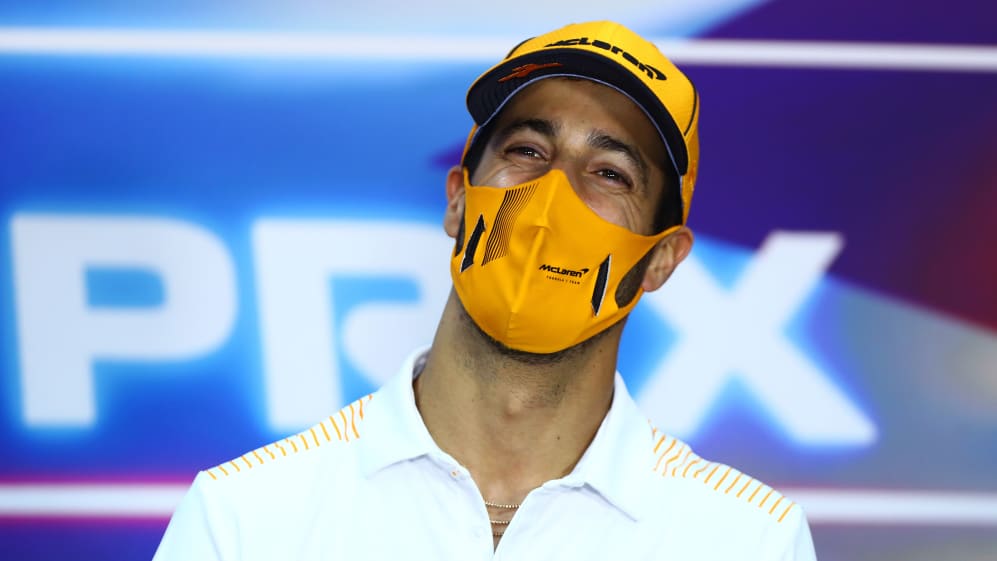 Daniel Ricciardo has been offered a very special drive in 2021 – if he manages to land a podium for his new employers – by McLaren CEO Zak Brown…
Brown is a historic racing afficionado with a stunning collection of significant racing cars – and Ricciardo is no stranger to making bets with his team bosses. Last year, the Australian bet his Renault boss Cyril Abiteboul that the Team Principal would have to get a tattoo if Ricciardo landed a podium, which he did, at the Nurburgring and Imola.
This year, Ricciardo has made it clear that there won't be a tattoo bet with McLaren CEO Brown - though he did suggest there could be a different type of wager, saying: "I know he's got a pretty good car collection, so maybe we could just bet one of his cars or something."
And now the McLaren chief has offered something much more special to Ricciardo if he gets a podium for McLaren.
"Dale Earnhardt Sr's 1984 Wrangler Chevrolet Monte Carlo. Get us that podium and the drive is all yours," Tweeted Brown as he laid down the gauntlet on Wednesday after the Bahrain Grand Prix.
Oops! Error retrieving Twitter post