Feature
NEED TO KNOW: The most important facts, stats and trivia ahead of the 2023 Australian Grand Prix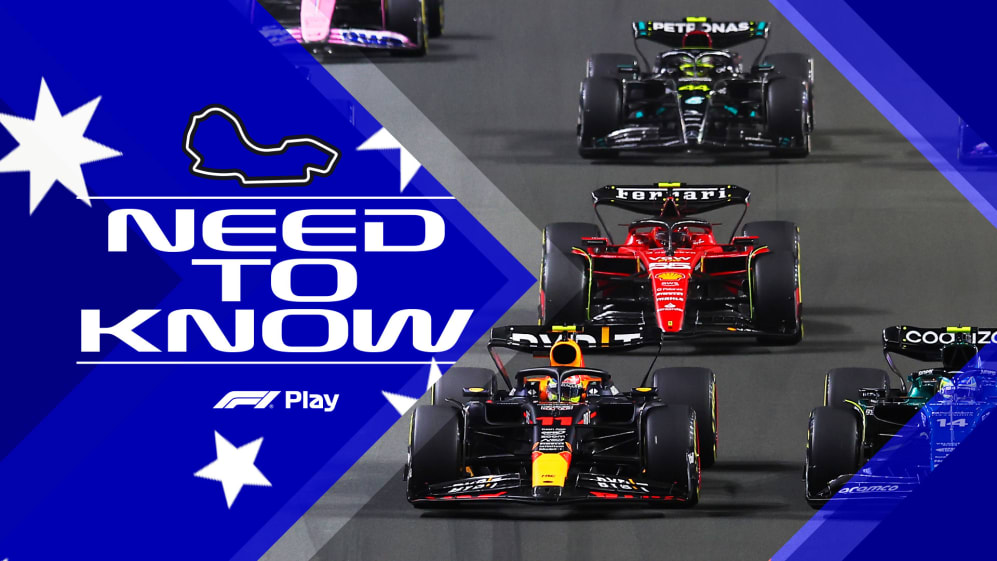 Formula 1 heads Down Under this weekend for the 2023 Australian Grand Prix at Melbourne's Albert Park Circuit – so here's everything you need to know ahead of the race, including expert insight from former F1 strategist Bernie Collins and former F1 driver Jolyon Palmer, plus the fan view courtesy of F1 Play.
After Sergio Perez won Round 2 of the season in Saudi Arabia, he's just one point behind Max Verstappen as Red Bull head the constructors' standings – while Fernando Alonso and Aston Martin have turned heads with two podiums in two races. This weekend, it's all to play for in Australia and the action begins with FP1 and FP2 on Friday, FP3 and qualifying on Saturday, and the race itself on Sunday.
IT'S RACE WEEK: 5 storylines we're excited about ahead of the Australian Grand Prix
Vital Statistics
First Grand Prix – 1996 (first Australian Grand Prix held at Adelaide in 1985)

Track Length – 5.278km

Lap record – 1m 20.260s, Charles Leclerc, 2022

Most pole positions – Lewis Hamilton (8)

Most wins – Michael Schumacher (4)

Trivia – Five Australian drivers will race at Albert Park for the first time in 2023: Oscar Piastri in F1; Jack Doohan in F2; Christian Mansell, Hugh Barter and Tommy Smith in F3

Pole run to Turn 1 braking point – 271 metres

Overtakes completed in 2022 – 58

Safety Car probability – 67%

Virtual Safety Car probability – 33%

Pit stop time loss – 19.47 seconds (including 2.5s stationary)
FAN VIEW: Two races into the 2023 season, the pecking order at the front of the grid is very much defined, with the mighty Red Bull RB19 clear of the chasing pack. Max Verstappen and Sergio Perez account for around 90% of the F1 Play votes here, with the Dutchman holding a 5-to-1 edge over his Mexican team mate.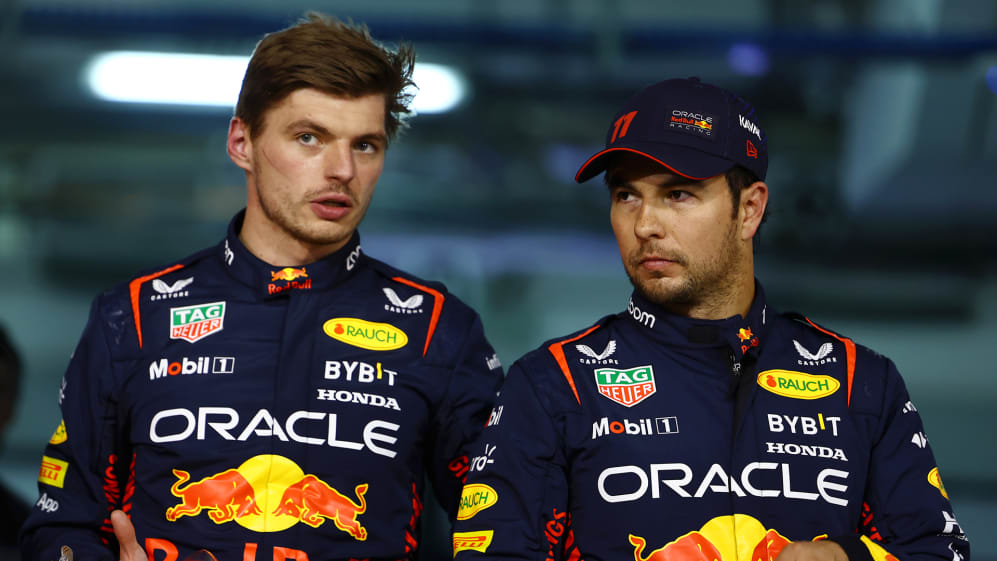 The driver's verdict
Jolyon Palmer, former Renault F1 driver: I love the circuit, it's a really good one to find a rhythm. It's a very atmospheric circuit to drive as well.
It was widened in places last year, which just ups the average speed of the place, because it used to be a little bit more stop-start than it is now.
They've taken out the chicane that used to be Turns 9 and 10 and used to funnel the cars, and added a DRS zone – so there are now four DRS zones – which hopefully will create more overtaking opportunities, because as it is you're looking at Turn 11 as the prime opportunity.
F1 NATION: Aston on the march and rivalry at Red Bull – it's our Australian GP preview
And that's a long shot if you can follow through the fast corners at Turns 9 and 10 which is not easy, and then you're looking at setting up a pass at Turn 1 as well, or Turn 3.
So it's not easy to overtake, but a real pleasure to drive as you find your rhythm and wind your way around the picturesque Albert Park.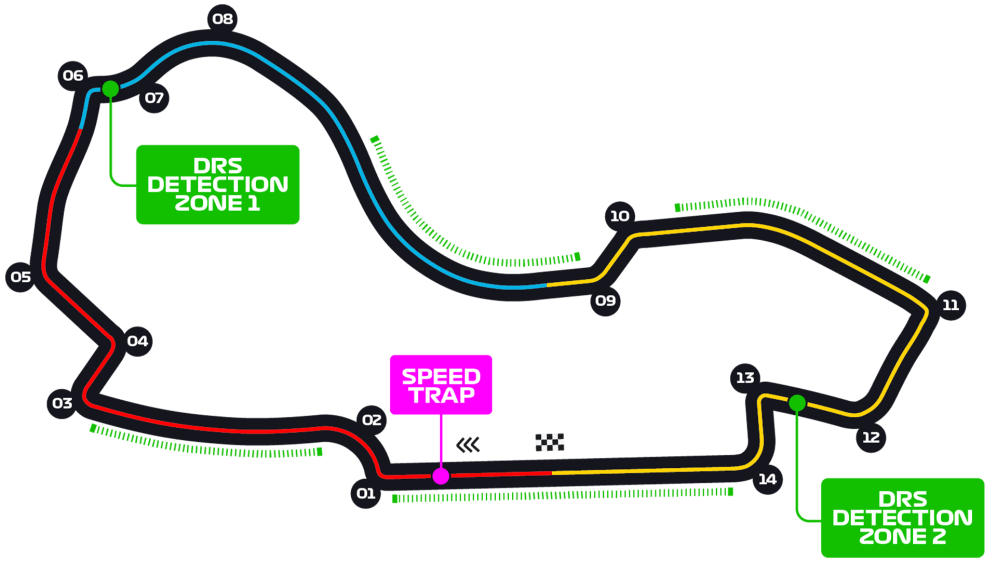 Last five Australian Grand Prix pole-sitters
2022 – Charles Leclerc (Ferrari)
2019 – Lewis Hamilton (Mercedes)
2018 – Lewis Hamilton (Mercedes)
2017 – Lewis Hamilton (Mercedes)
2016 – Lewis Hamilton (Mercedes)
Last five Australian Grand Prix winners
2022 – Charles Leclerc (Ferrari)
2019 – Valtteri Bottas (Mercedes)
2018 – Sebastian Vettel (Ferrari)
2017 – Sebastian Vettel (Ferrari)
2016 – Nico Rosberg (Mercedes)
FAN VIEW: Two-time and reigning world champion Verstappen is even more dominant in this category, despite the qualifying blip which effectively ruined his chances of victory in Saudi Arabia. Perez meanwhile accounts for just under 10% of the votes, while votes were few and far between for the rest of the grid on F1 Play.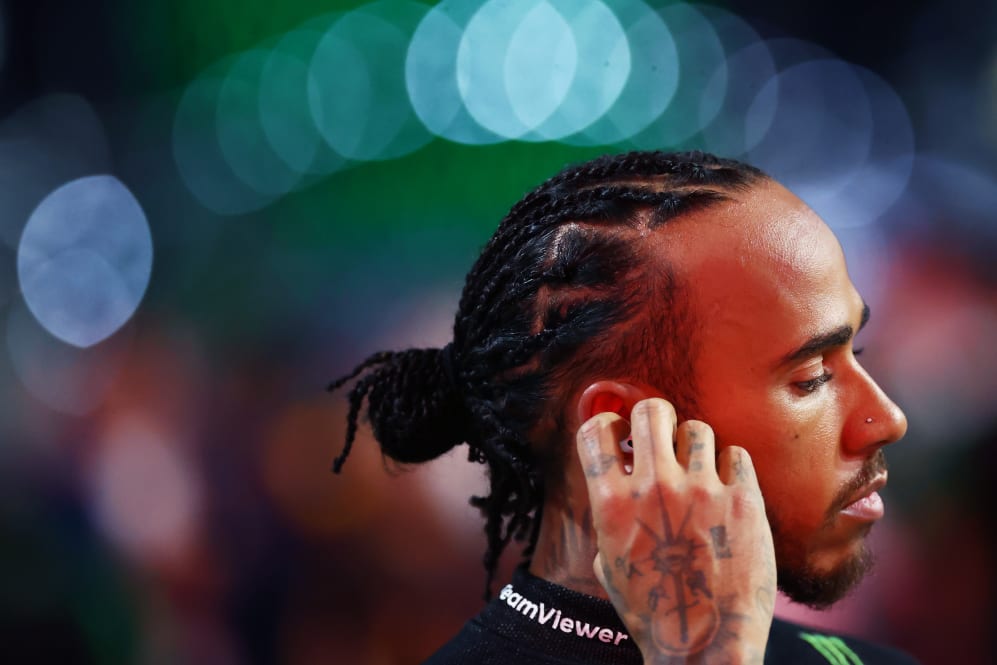 Strategy and set-up keys
Bernie Collins, former Aston Martin F1 strategist: For the 2022 visit to Australia, there was a step in the allocated tyre compounds, with Pirelli choosing the C2, C3 and C5 – and skipping the C4 option. But this year there will be a more traditional selection of the C2, C3 and C4, as used last time out in Saudi Arabia.
One of the tricky elements of Albert Park is that it's a temporary circuit, so it will tend to be bumpier. Although it's not a full street circuit, you can think of it that way, with initial track conditions often challenging and big improvements coming throughout each session as a result.
TECH TUESDAY: The three key features helping make Red Bull's RB19 so fast
An interesting factor this season is the return of a fourth DRS zone. If you remember last year, they put this in and then took it out just before final practice, which really impacted car set-ups from a porpoising point of view.
With it being reinstated, the big question for teams is how that extra DRS zone will affect things, and there is likely to be a lot of set-up work to try to get back to the position they were in.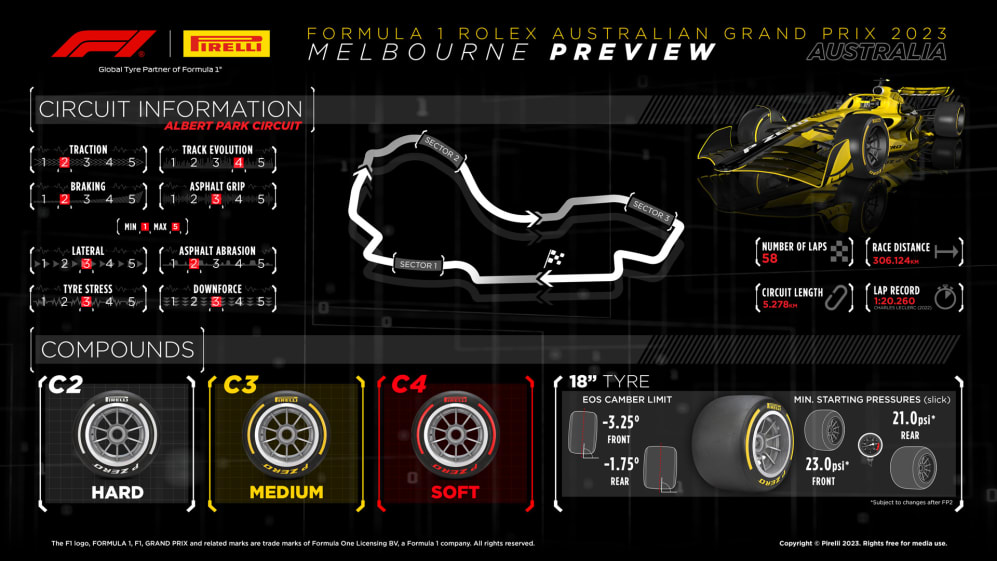 Alongside this, one of the detection points in Australia is placed just after a corner, coming out of Turn 6, which can make it trickier in terms of overtaking. If you think about it, getting into DRS range under braking is reasonably easy, given that cars are coming together, but getting into a DRS range under acceleration out of a corner is sometimes difficult, so you need to be able to follow that car in front closely.
Another crucial element here is that it's very difficult to react to unforeseen circumstances. If teams have an incident at the event before, or during practice, it makes things tough to manage given that they will be low on spares at this stage of the season. On top of that, to get anything additional out to Australia is almost impossible – everything has to be done at the track.
As with Saudi Arabia, Australia is a track position race. And there's a high risk of a Safety Car; you tend to get a lot of them here, along with the Virtual Safety Car. From a strategy point of view, Melbourne is likely to be similar to Jeddah, in that you're trying to think of your track position while staying alert for potential Safety Cars.
FAN VIEW: Okay, so first of all we need to define 'outsiders' when it comes to those in the running for a podium. Verstappen, Perez and Aston Martin's Fernando Alonso are red-hot favourites to fill the podium again in Melbourne, so who outside of that is picking up votes on F1 Play? Well for now the answer is Ferrari man Charles Leclerc, just ahead of Mercedes' George Russell.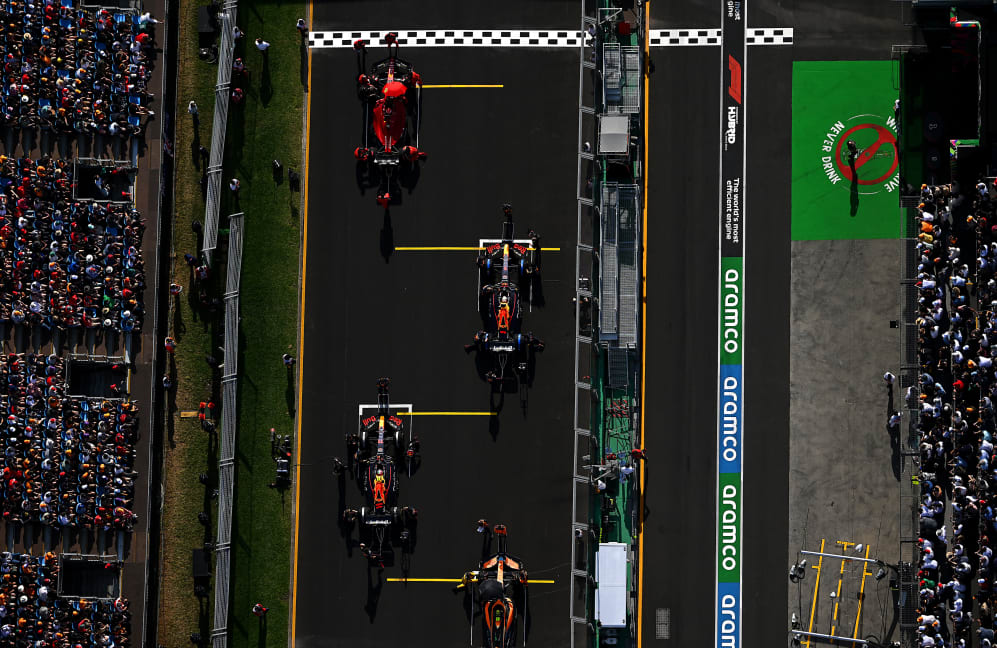 Current form
Red Bull are clearly the team to beat heading into Albert Park. Max Verstappen took fastest lap and second-place from P15 on the grid last time out at Jeddah while Sergio Perez picked up the win, and the pair are split by one point as the former heads the standings.
They seem to be in another league right now while Mercedes, Ferrari and Aston Martin are in a very close battle for second-best. Thanks to two heroic performances from Fernando Alonso, Aston Martin are ahead of their rivals in that regard, as the two-time champion has taken podiums in the opening two races of 2023 while his team mate Lance Stroll has scored points in both races too.
READ MORE: Krack says Aston Martin '100%' considered asking Vettel to replace injured Stroll as he reveals how 4-time champ reacted to improved form
Mercedes aren't exactly slow – they outscored the Ferraris with some Safety Car fortune at Jeddah – but they aren't happy with their pace and it's a tough ask to place them in the top three in Australia. Ferrari meanwhile will be hoping for much more than they got last time out in Jeddah, and they certainly have the pace for more.
When it comes to the points, Alpine had both drivers in the top 10 last time out while Haas made the scoresheet too. That leaves AlphaTauri and McLaren as the last two teams yet to score a point so far this season.
FAN VIEW: Lance Stroll hasn't quite matched Alonso's heroics at Aston Martin so far, but he is still seen as a rock-solid points option for Melbourne, along with Alpine pair Pierre Gasly and Esteban Ocon. There is also some F1 Play support for Alex Albon (Williams), Zhou Guanyu (Alfa Romeo) and Yuki Tsunoda (AlphaTauri).