Feature
NEED TO KNOW: The most important facts, stats and trivia ahead of the 2023 Mexico City Grand Prix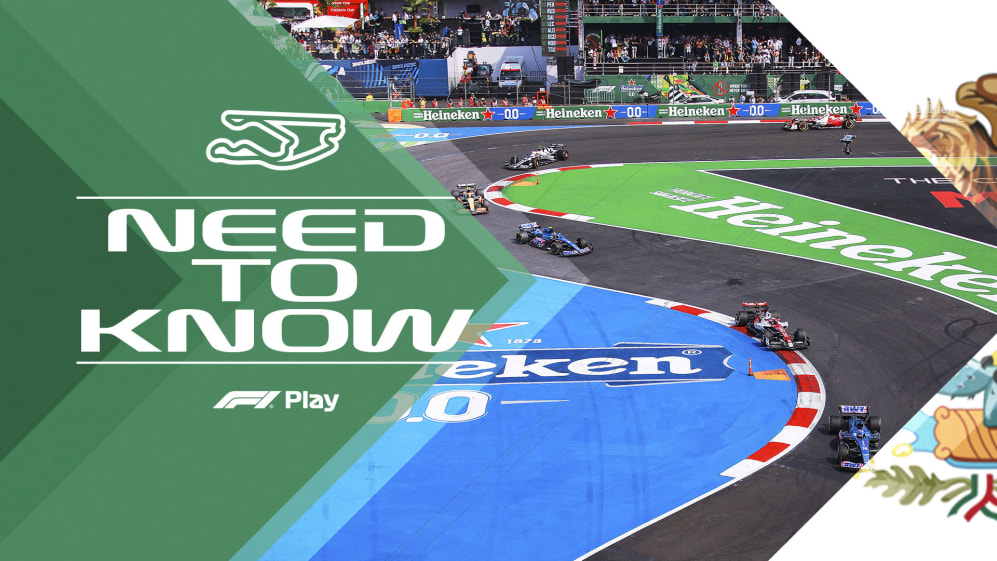 Following an exhilarating United States Grand Prix in Austin, F1 has hotfooted it to Mexico City for the second leg of this triple header. Ahead of the event at the Autodromo Hermanos Rodriguez, Need to Know is your all-in-one guide with stats, trivia, insight and much more. You can also see how fans have voted using our F1 Play predictor game.
After two race weekends where the Sprint format was in play, it's back to the conventional schedule in Mexico. FP1 and FP3 will take place on Friday, October 27 with FP3 and qualifying to come on Saturday, October 28. The Grand Prix itself will be on Sunday, October 29.
IT'S RACE WEEK: 5 storylines we're excited about ahead of the 2023 Mexico City Grand Prix
Vital statistics
First Grand Prix – 1963
Track Length – 4.304km
Lap record – 1m 17.774s, Valtteri Bottas, Mercedes, 2021
Most pole positions – Jim Clark (4)
Most wins – Max Verstappen (4)
Trivia – The 20% air pressure reduction at 7,200ft AMSL (above mean sea level) means Mexico has taken over from Italy as the race with the highest top speeds. In the 2016 race Valtteri Bottas set the fastest ever trap speed in F1 history (231.46mph) but Williams telemetry said his maximum speed reached 231.96mph before braking for Turn 1
Pole run to Turn 1 braking point – 830m
Overtakes completed in 2022 – 20
Safety Car probability – 20%*
Virtual Safety Car probability – 80%*
Pit stop time loss – 22 seconds
*From the previous five races in Mexico
FAN VIEW: The love for Verstappen here is even more pronounced, with just under 80% of F1 Play gamers believing he will top the podium on Sunday evening. Norris is again next with around 10% of votes, while there is a little support also for Lewis Hamilton and Charles Leclerc – both disqualified post-race in Austin last Sunday.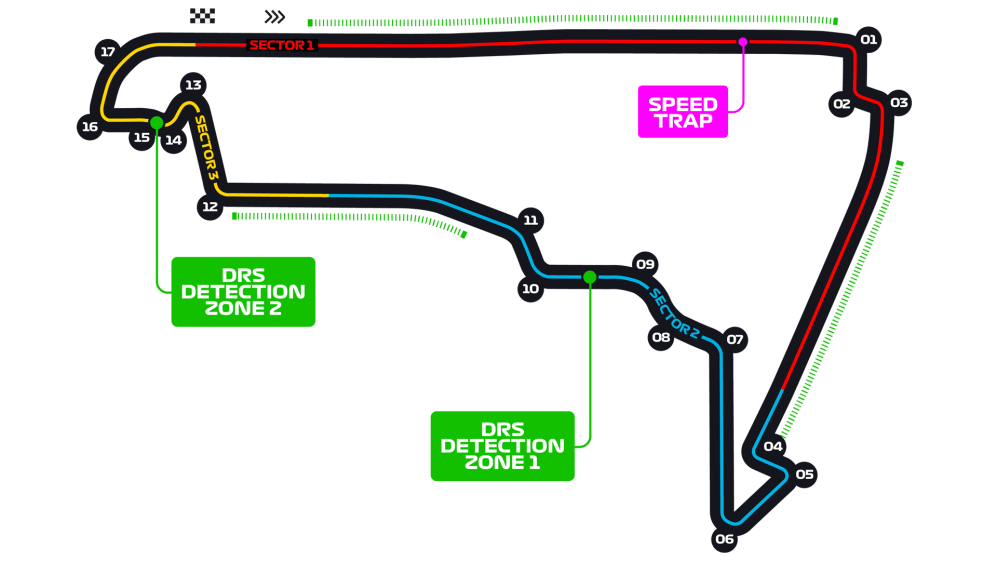 The driver's verdict
Jolyon Palmer, former Renault F1 driver: The Autodromo Hermanos Rodriguez has a low downforce effect but, here in Mexico City, you run to the maximum due to the thin air. The car always feels low on grip and on the edge around here.
The big braking zones are tricky in the first half of the lap and it is always loose through the middle sector thanks to the aforementioned low downforce. You've got to work out how much kerb you can take early on, take too much and it can really unsettle the car.
PALMER: We need a re-think on the penalty for passing a driver off track – here's what I'd do…
The last sector is fiddly and it feels ridiculously slow through the stadium. The penultimate right-hander feels like it might be nothing, but it is arguably the easiest to crash on with low grip and the wall so close.
Grip level overall is very low and the car feels so clumsy at such a low speed. But the atmosphere around here in Mexico is great, which is such a buzz...particularly if you are Sergio Perez.
Last five Mexican GP pole-sitters
2022 – Max Verstappen (Red Bull)
2021 – Valtteri Bottas (Mercedes)
2019 – Charles Leclerc (Ferrari)*
2018 – Daniel Ricciardo (Red Bull)
2017 – Sebastian Vettel (Ferrari)
POWER RANKINGS: Where do the drivers rank after an entertaining 2023 United States Grand Prix?
Last five Mexican GP winners
2022 – Max Verstappen (Red Bull)
2021 – Max Verstappen (Red Bull)
2019 – Lewis Hamilton (Mercedes)
2018 – Max Verstappen (Red Bull)
2017 – Max Verstappen (Red Bull)
*Max Verstappen set the fastest time in qualifying, but received a three-place grid penalty for failing to slow for yellow flags
FAN VIEW: World Champion Max Verstappen had yet another terrific weekend as he claimed victory at the United States Grand Prix. F1 Play gamers expect him and the RB19 to be flying again in Mexico City - 70% of the early votes suggest he'll be the fastest over a single lap. Lando Norris (McLaren) is next on just under 10%.
Strategy and set-up keys
Bernie Collins, former Aston Martin F1 strategist: Mexico City has the longest run down to Turn 1, so the launch here is very important for track position. The very high altitude (2,240m) also has a large effect on car cooling and engine performance – simply there is less air available for cooling and combustion.
That lack of air also results in a lack of downforce, so the drivers will feel like they have very little grip. This takes some adjustment in FP1 and is one of the reasons we tend to see tyre lock-ups.
PADDOCK INSIDER: Mexico is a special weekend for Perez – but it's also important for his Red Bull future
The generally low degradation pushes towards a one-stop race around the Autodromo Hermanos Rodriguez and in 2022 it was split between soft/medium and medium/hard.
This year Pirelli have brought a softer compound allocation than in 2022, which may push towards more two-stop strategies. However, in 2022 many did complete the race on soft and medium (C4 and C3) which implies at this stage a one-stop should still be possible but with medium and hard (C4 and C3).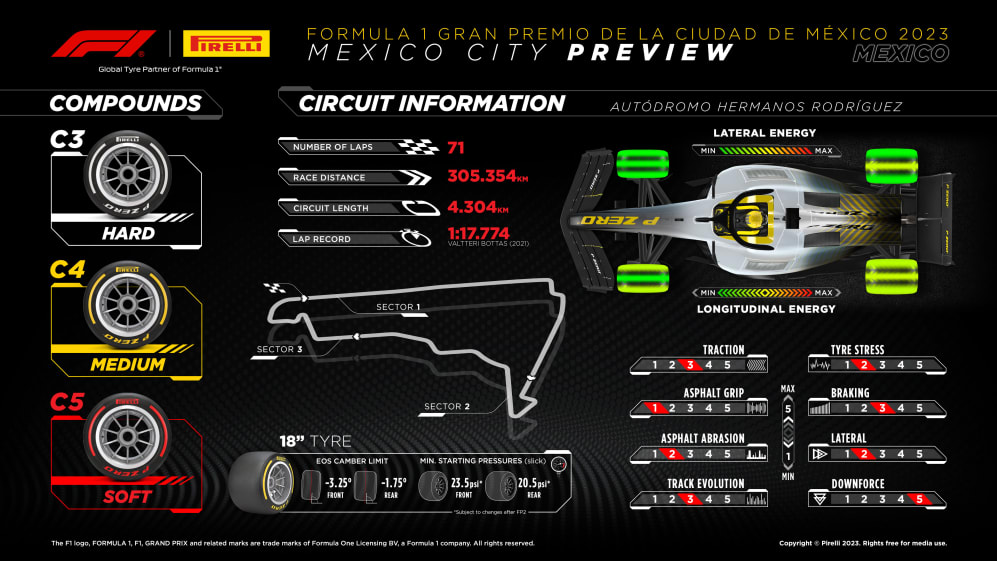 Teams will also test an additional C4 compound in FP1 and FP2 for possible introduction next season. This will be the same format as seen in Japan tyre tests.
The low degradation here also results in relatively few overtakes, as it's hard to build a compound delta. That difficulty in overtaking and low degradation has previously pushed drivers to complete longer than optimum opening stints waiting for a free traffic pit window. The low degradation also means there is very low undercut potential.
FAN VIEW: With Verstappen confidently expected to grab yet another win on Sunday, the race is on for the remaining podium spots. The F1 Play voting is extremely competitive in two tiers - the first with the likes of Hamilton, Norris and Leclerc, and the second with Sergio Perez, Oscar Piastri and Carlos Sainz.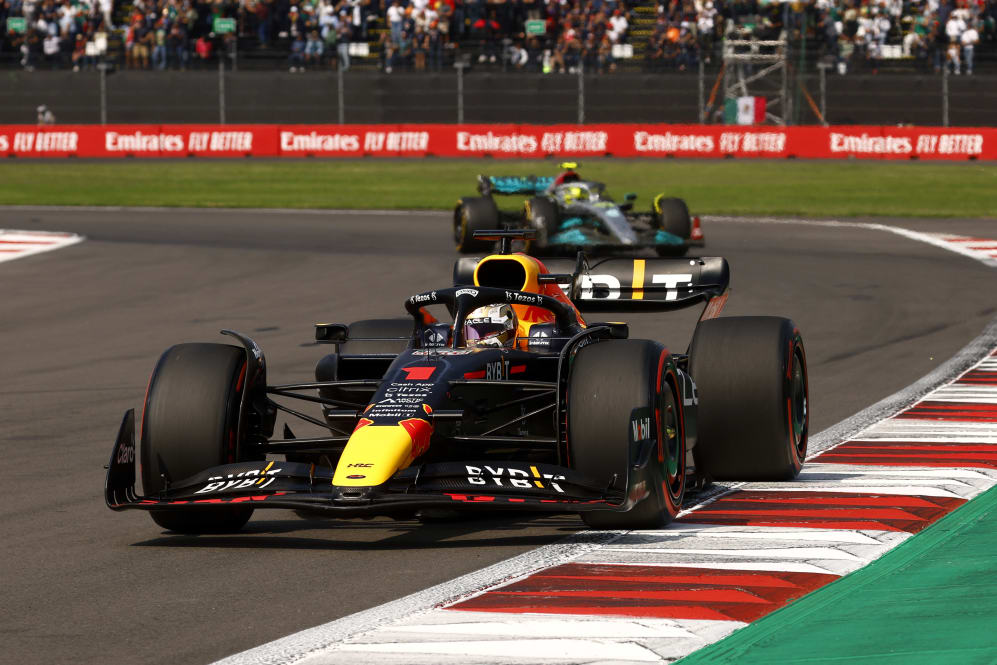 Current form
The landmarks keep coming for Max Verstappen. After clinching his third drivers' title in Qatar, last time in Austin he secured his 50th F1 Grand Prix win.
That puts the Red Bull racer alongside Lewis Hamilton, Michael Schumacher, Sebastian Vettel and Alain Prost in the 50-win club – stellar company indeed.
But if the United States Grand Prix taught us anything it's that Verstappen won't be letting off the gas, despite having wrapped up this year's title. The Dutch driver has won here four times, so a fifth victory around this famous track is very much on the cards.
HINCH'S HEROES: Who's top of Hinch's list after the Sprint weekend in Texas?
His Red Bull team mate Sergio Perez will also want to go well at his home race, and has been on the podium for the last two years here. There's no doubting the support he will have in Mexico City, and with a markedly improved performance in Austin there's every chance he can deliver a top tier performance for his fans.
Let's also not forget the threat McLaren pose, Lando Norris in particlar is a regular on the podium these days, and Ferrari will be eager to show what they can do too.
FAN VIEW: Lance Stroll put in an improved performance to claim P7 in Austin, and there is support for the Canadian to again make the points positions here for Aston Martin. F1 Play gamers also like the chances of the AlphaTauri pair Yuki Tsunoda and Daniel Ricciardo to go well in Mexico City this weekend.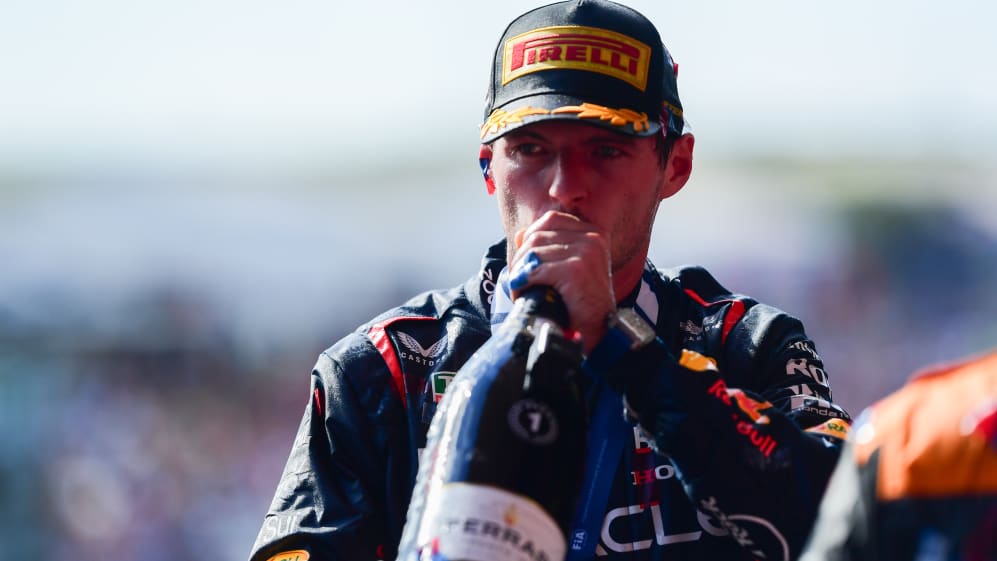 Iconic moment
The opening lap at the 2017 Mexican Grand Prix was eventful to say the least. Ferrari's Sebastian Vettel had managed to grab pole ahead of the Red Bull of Max Verstappen in P2 and title rival Lewis Hamilton in P3.
But as soon as the lights went out it was a young Verstappen who managed to force himself past Vettel at the second corner, allowing Hamilton himself to overtake the German. However, on the entry to the third corner Vettel clipped Verstappen's right rear tyre, and also subsequently came together with Hamilton's right rear.
Vettel would end up pitting for a new wing following that incident, while Hamilton would limp back with a puncture – the two championship contenders now left in 19th and 20th respectively.
With Verstappen going on to seal the win Vettel would battle back to fourth. However, Hamilton managed to haul his Mercedes up to ninth place and that was enough to secure the 2017 drivers' title.
Watch the action as it unfolded in the clip below...