'Never say never' – Hamilton gives his verdict on whether Mercedes can win a race before the end of the season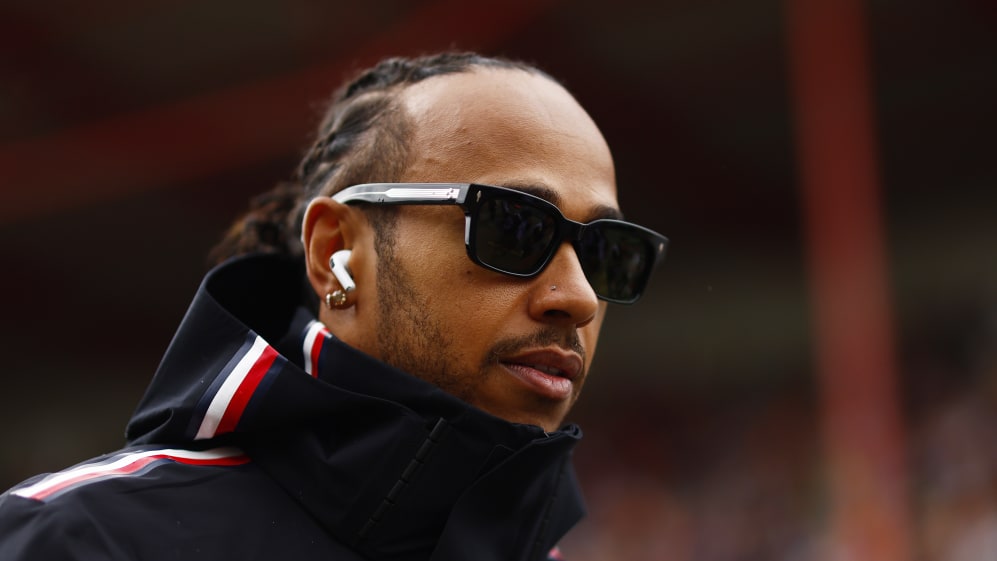 Lewis Hamilton is not ruling out the possibility that he and Mercedes could enter the winners circle at some point this season, as he also talked about his goals for the second half of the year.
Hamilton was speaking after taking his 104th pole position of his Formula 1 career in Budapest last month – sealing his first P1 start since the 2021 Saudi Arabian GP weekend, which was also where he took his 103rd and last race win.
READ MORE: Wolff 'doing everything I can' to make Hamilton stay at Mercedes beyond 2023
To win that weekend, Hamilton had to overcome the challenge of Max Verstappen and Red Bull, and he knows he will have to do the same this year if he is to take victory. Red Bull have won every race so far this year, with Verstappen winning 10 on his own.
And ahead of last month's Belgian GP, Hamilton – who has finished second to Verstappen twice this year in Melbourne and Barcelona – admitted he was not completely sure whether he and Mercedes could topple Verstappen and Red Bull this year.
Asked if they could win a race this year, Hamilton said: "At the moment, I'm not quite sure we can currently compete with [Red Bull] on race pace. I think there were times in [Hungary] Max was around eight tenths faster than everyone on a single lap. But never say never."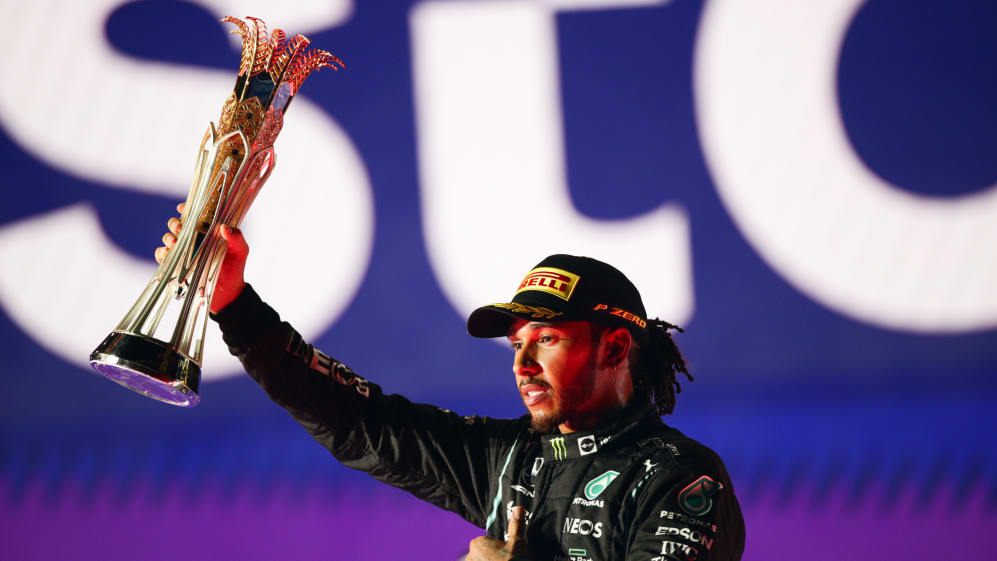 Hamilton currently sits fourth in the drivers' championship, one point behind Fernando Alonso in third. And, when asked how he would rate his first half of the season, he responded: "I think it's been decent.
"We didn't start where we wanted to be at the beginning of the year, but we just made a lot of progress. It's been a huge amount of progress over the season so far and hoping that there'll be a lot more in the second phase."
READ MORE: Russell assesses 'a season of two halves' as he eyes a return to victory in the second half of the year
When asked what the goal is for the second half of the season, Hamilton said: "My full focus is on to try and secure second for the team.
"I think for everyone back in the factory it means a huge amount for them. And whilst we can't currently catch the Red Bulls, I think that puts us in a good position for next year."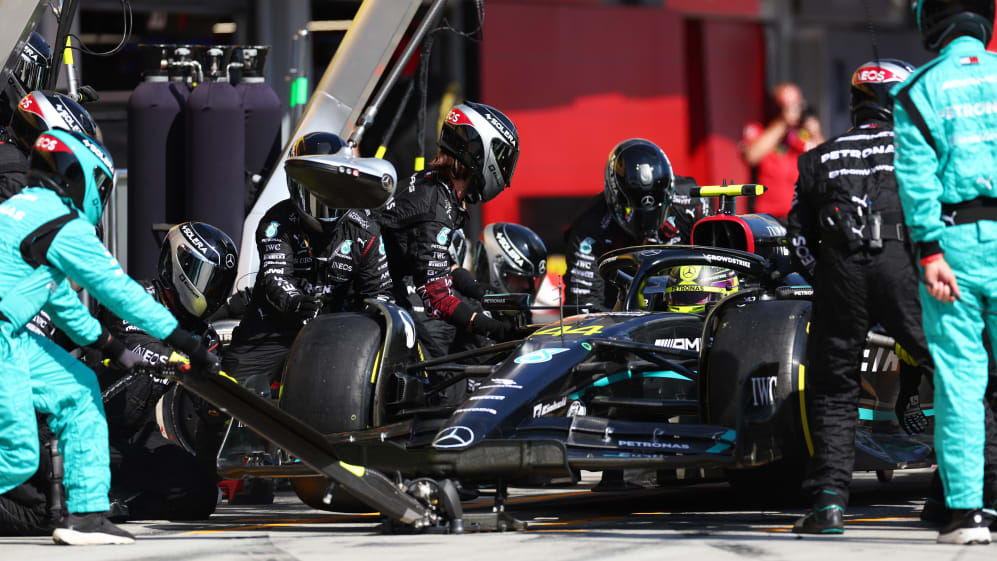 He later added: "With all the amazing work that goes on through winter, we kind of started further behind and so it's been a big, steep, uphill climb. But really proud of the team.
"We're fighting for second in the constructors' championship, which is definitely something we didn't expect after what we felt at the first test. And that's really down to the great teamwork that's happening in the background."