Wolff 'doing everything I can' to make Hamilton stay at Mercedes beyond 2023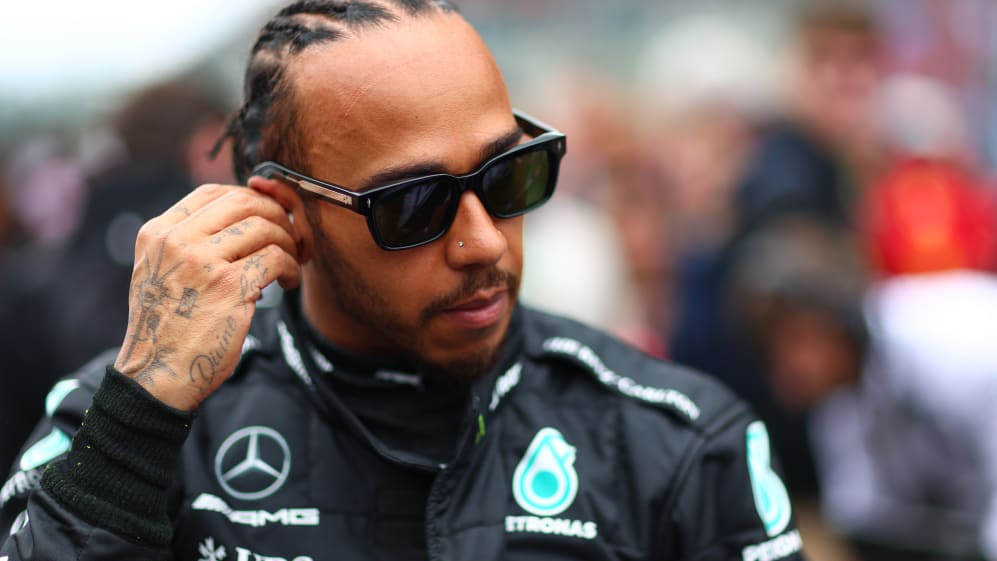 Mercedes Team Principal Toto Wolff has insisted he is 'doing everything I can' to make Lewis Hamilton stay at the team beyond 2023.
The seven-time world champion is in the final year of the latest Mercedes deal he signed back in 2021, and there have been talks for several months over a fresh agreement.
READ MORE: 'It's frustrating to go on holiday like this' – Wolff offers his verdict as bouncing returns for Mercedes at Spa
Nothing has been finalised at this stage and, in a recent interview on the BBC's Desert Island Discs, Wolff explained that he had been doing everything he could to keep Hamilton at Mercedes, dubbing him an 'important pillar of the team'.
"Well I very much hope so," said Wolff when asked if he thought Hamilton would stay. "I'm doing everything I can to make him stay."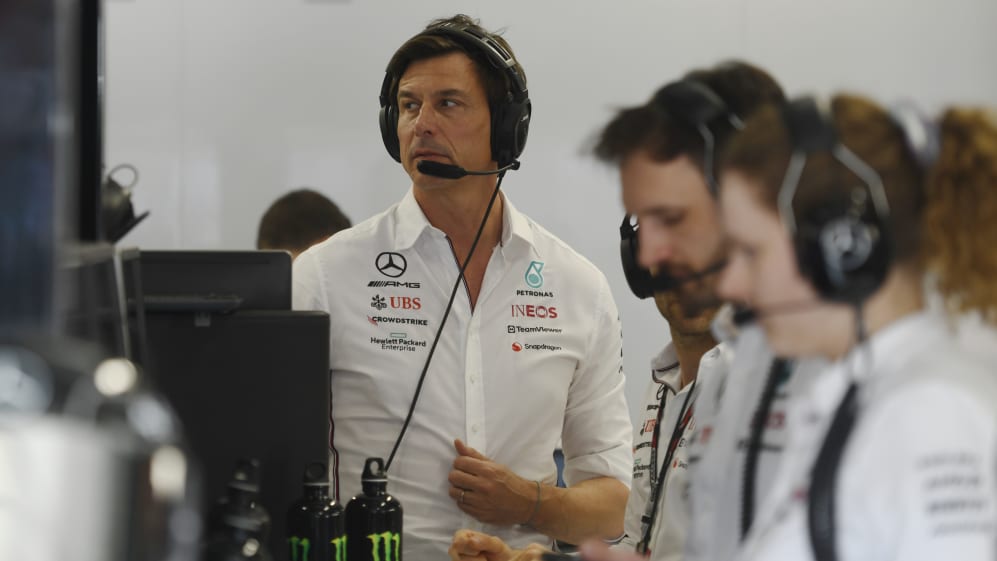 The Mercedes boss was then asked how he would persuade the 38-year-old to stay with the Silver Arrows beyond this year, despite the drop off in performance with their car compared to their title-winning years.
"I think there is no need to persuade him," Wolff added. "He knows about all the goodness and although we struggled with the car this year, and last year, he will be part of the resurrection of the team."
With the pair working together at Mercedes for the best part of a decade, Wolff also opened up on how Hamilton has become much more than just a driver to him – although there have been some bumps in the road along the way.
TECH TUESDAY: The unwanted characteristic that returned on Mercedes' 2024-focused Spa updates
"Lewis has become a friend and over the years we've gone through difficult spells and very good moments," Wolff said. "We celebrated many championships and we had discussions among ourselves, which were not always easy.
"But today, he is just a friend. He's an ally, he's the best racing driver in the world and I am very proud of being part of his career."
Wolff also expanded on how he and Hamilton have dealt with their disagreements in the past, likening their relationship to a marriage.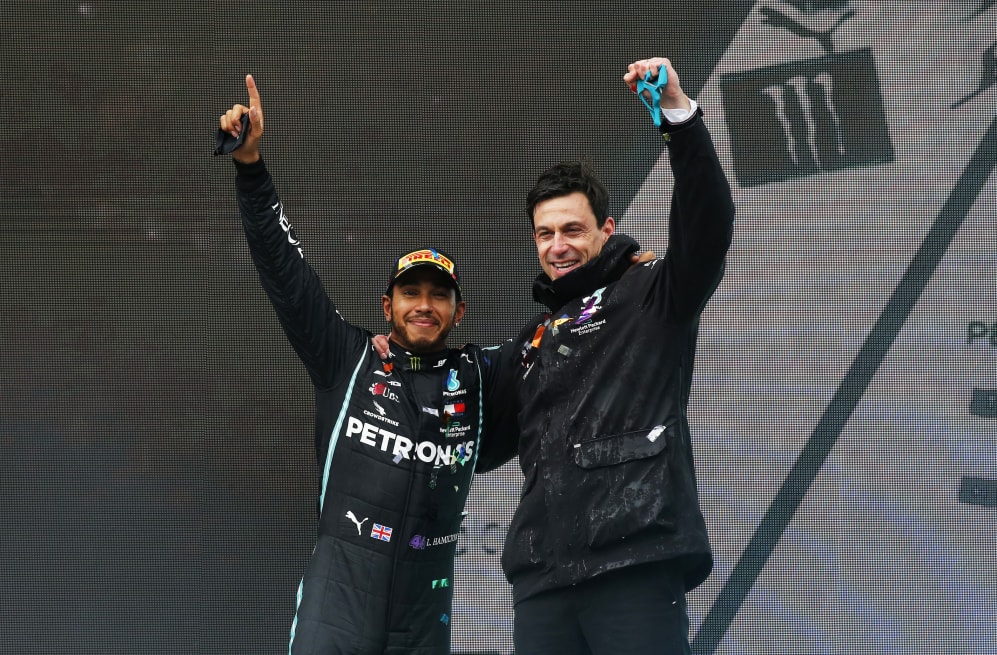 "I think we have learned," he explained. "A key moment was at the end of 2016 where we didn't speak to each other for a while. So I invited him to come to my kitchen in Oxford and sit down and have a chat.
"The kind of analogy I gave to him is that also I have arguments with [my wife] Susie. Even if we shout at each other, which didn't happen a lot, but even if we have this argument, there's never a thought of divorcing, and that's why I said to him, 'I don't want to divorce you and neither do you. Because I want the best racing driver in our cars and you want to have the best car.'
"So we came to the conclusion that we can have conflict, we can create an atmosphere where we're able to be brutally honest with each other, and sometimes we agree to disagree, but we move on."
READ MORE: Hamilton and Perez share their views after dramatic Sprint race clash at Spa
While their relationship has helped bring undoubted levels of success to Mercedes over the years, one area they haven't always seen eye to eye on is music.
"I think we have a similar music taste," Wolff added. "Obviously his is much more sophisticated – but many years ago I said to him, 'What would you think if we were to play AC/DC's Thunderstruck in the garage before going out with the cars, to have all the mechanics listen to this?'
"He said, 'It would make me puke!'"