New 'DAS' steering wheel system 'legal' and 'safe', insist Mercedes
Mercedes set the paddock chatterboxes into overdrive on day two of testing when onboard shots appeared to show Lewis Hamilton using a new device on his steering wheel. When asked about the system tech chief James Allison said he wasn't worried about its legality while Hamilton insisted there was no issue with safety.
According to our technical expert Mark Hughes, if the system works as intended, it will be of particular benefit on circuits with long straights. But naturally, Mercedes remained very tight-lipped about how and why they use the system - nicknamed DAS, according to Allison.
"I probably won't shed a great deal more light than what you saw on the TV but yeah we have a system in the car, it's a novel idea," he said. "We've got a name for it, it's called DAS, if you're interested, and it just introduces an extra dimension for the steering, for the driver, which we hope will be useful during the year. But precisely how we use it and why we use it, that's something we will keep to ourselves."
READ MORE: Have Mercedes just changed the game with new steering wheel system?
When asked if Mercedes were worried about the device's legality, Allison replied: "No not really, this isn't news to the FIA, it's something we've been talking to them [about] for some time. The rules are pretty clear about what's permitted on steering systems and we're pretty confident that it matches those requirements."
He added: "I'm pleased we got it on the car, it seems to be useful, and we'll see over the coming days how it benefits us."
Hamilton said it wasn't distracting in any way to have to use the system and praised his team for continuing to innovate and push the boundaries as they chase their seventh successive constructors' championship.
"I've only had one morning on [it, so] I don't really have a lot to talk about with it. We're trying to get on top of it, understand it, but safety wise no problem today and the FIA are okay with the project.
"For me it's really encouraging to see that my team is continuing to innovate and stay ahead of the game, and I think that's down to the great minds in the team and so hopefully that'll work to our benefit."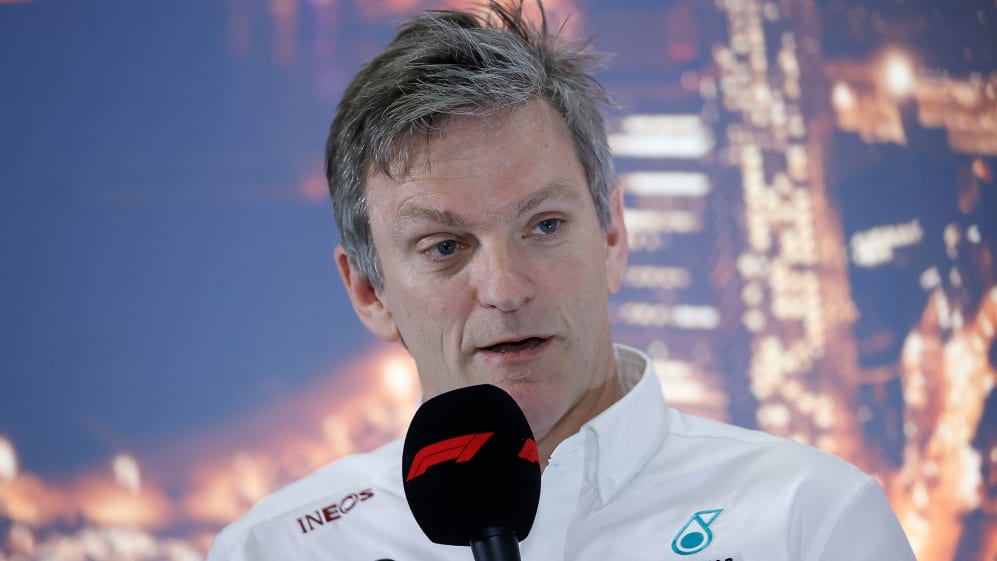 LIVE TIMING – full coverage of Formula 1 Pre-Season Testing 2020
Allison said that while the DAS is a very visual example of one of their inventions for this year, there are plenty more that aren't so obvious to the naked eye.
"It's fun of course, it really is fun, but perhaps one of the things that's not greatly appreciated is that each of the cars we bring to the track are festooned with innovation," he said. "It's just not as obvious with a discrete, standalone system like this when you can see it with your own eyes.
"One of the things that gives me massive pride from working with Mercedes is to give me part of a team that doesn't just turn the sausage handle each year, but is working out how we can work fast enough to bring these innovations to the track and make them stick. This is fun but its only the tip of an iceberg of similar stuff that's written across the car."
Hamilton had a very productive morning on day two of testing, the six-time world champion clocking up 106 laps before handing the car over to team mate Valtteri Bottas.