New tyres, wet weather bodykit testing and DRS zone changes discussed in first F1 Commission meeting of 2023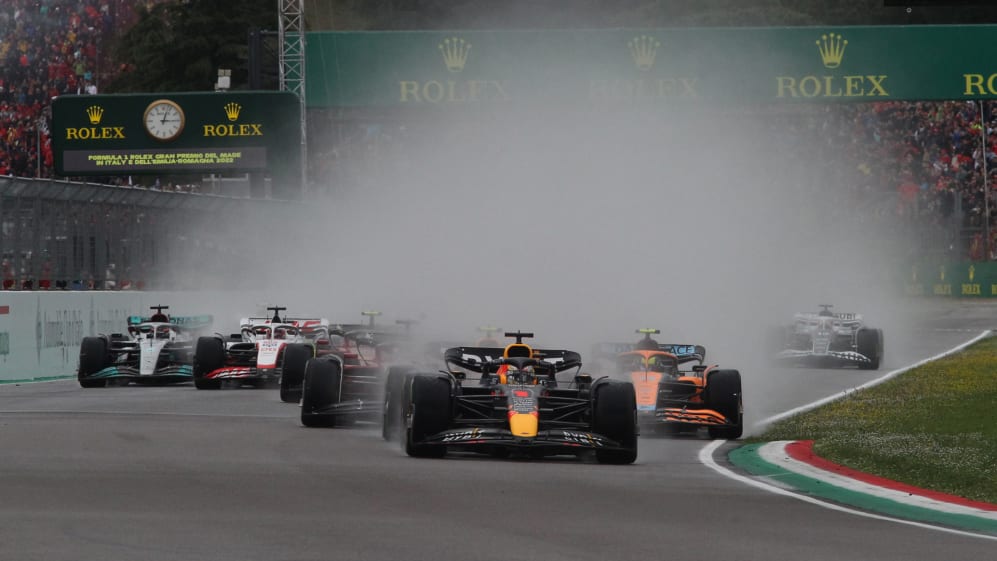 The Formula 1 Commission held their first meeting of 2023 on Tuesday ahead of the start of the new Formula 1 season, as regulatory changes including a new wet-weather tyre compound, circuit changes and other technical and financial matters were discussed.
The Formula 1 Commission is a working group chaired by Formula 1 President and CEO Stefano Domenicali and FIA Single-Seater Director Nikolas Tombazis that consists of representatives of teams and engine suppliers to discuss sporting, financial and technical matters in F1.
On Tuesday, ahead of F1 testing in Bahrain, they discussed and made decisions on a number of points.
READ MORE: From cutting curfews to grid penalties – 10 more rule changes you need to know about for the 2023 F1 season
Wet tyres and wet weather aero
Pirelli have made a new, "more performant" wet weather tyre that will be available from the 2023 Emilia Romagna Grand Prix onwards. Crucially, the tyre does not require the use of tyre blankets – and the change of tyre specification has been approved by the F1 Commission.
Work on the wet weather aero package, which was announced last year, continues, with teams able to work on the package outside their Aerodynamic Testing Restriction (ATR) limits and outside the cost cap. Testing for the new aero kit, which is being constructed to limit water spray, is to take place in Q2 or Q3 of 2023.
Circuit changes
Various circuits will undergo changes for the 2023 season. Saudi Arabia will undergo changes to improve visibility on corner entry while Baku and Miami will be completely resurfaced. At Zandvoort, space between pit stop boxes will increase by 1.5 metres; Qatar will have a new pit building and paddock infrastructure; and DRS zone changes will be made to Bahrain, Jeddah, Melbourne, Baku and Miami.
In Melbourne, there will be a fourth DRS zone.
READ MORE: The beginner's guide to... Formula 1 pre-season testing
Sporting, Technical and Financial regulations
There will now be a winter shutdown period for teams and power unit manufacturers along with the existing summer shutdown.
Furthermore, wording has been added to the rules to ensure that shorter races have reduced points even if the race isn't finished under a suspension.
At events that include a Sprint session, there is a greater allowance for teams to change parts that are easily damaged, allowing teams to do so from qualifying on Friday to the start of the race on Sunday.
WATCH: 23 Grands Prix and 20 of the world's best drivers – the new Formula 1 season is almost here...
Wording has been added to allow the FIA auditing team easier access to team factories to police the regulations. As for the Cost Cap, the adjustment for teams beyond race 21 has risen from $1.2m to $1.8m per race. The FIA stated that this was done "on the basis that the trend of the additional races being added to the calendar has been towards fly-aways, which are more expensive."
As usual, the World Motor Sport Council must approve all regulatory changes agreed on by the F1 Commission.