'Next year, we're back' declares Wolff, as Mercedes aim to recover from 'character-building' season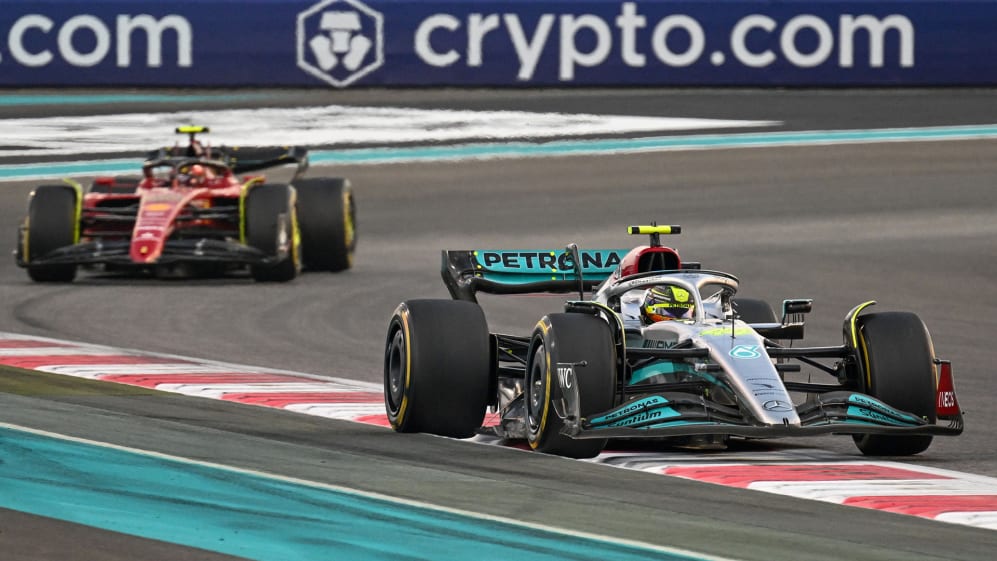 Toto Wolff has sent a message to Mercedes' rivals ahead of the winter break and the 2023 season, insisting that the team will be back to their best after a rollercoaster campaign under F1's new technical regulations.
Mercedes entered 2022 as the reigning eight-time constructors' champions but produced a troubled W13 package that saw them fall behind Red Bull and Ferrari in the pecking order – prompting plenty of head-scratching and experiments.
After an intense period of development, Mercedes returned to the top step of the podium with a one-two result in Brazil, only to experience another challenging weekend at the Abu Dhabi finale, where a lack of straight-line speed and tyre woes scuppered their efforts.
READ MORE: 6 Winners and 5 Losers from Abu Dhabi – Who signed off their season in style?
Speaking to Sky Sports F1 following Lewis Hamilton's late retirement and George Russell's quiet run to P5 at Yas Marina, Wolff said: "[We were] third quickest [behind Red Bull and Ferrari], [with] one breaking down and one running out of tyres – it's a precise summary of the season, and here we are.
"I think we cooked the tyres on the first few laps, we attacked strong, the car seemed to be really good, and then the front-right just gave up, so maybe that's something we should have predicted.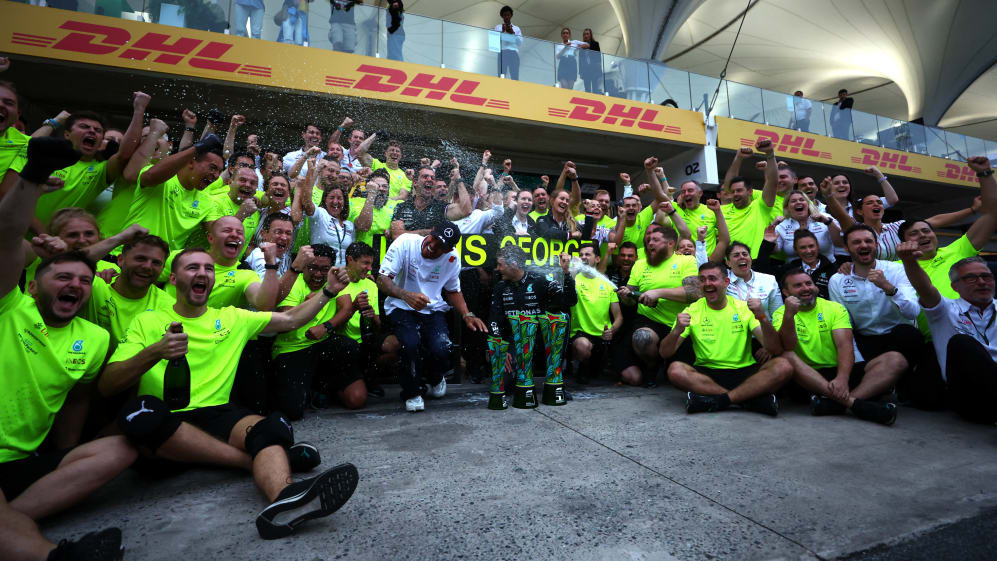 "We knew Abu Dhabi would be a difficult one for the car, so at least the correlation is good, and Brazil was just spectacular from beginning to end with the one-two, so at least we ticked the box with a race win."
Wolff went on to highlight the progress Mercedes have made amid the challenges they faced this year, while explaining how he intends to use the W13 as inspiration for the entire workforce going forward.
"First of all, we have to put these cars in reception [at our factories] in Brackley and in Brixworth to remind us every single day of how difficult it can be. They know, everyone who is watching today, that this is a character-building season – not a blip of one race, a full season," Wolff added.
TECH TUESDAY: Why did Mercedes fall down the order in Abu Dhabi after taking a 1-2 in Sao Paulo?
"We [kept] pushing so hard. The engine came along really well, and I'm proud of what we achieved there. On the chassis-side, there were more bad moments than good ones, but the good ones were spectacular, like a week ago [in Brazil], and they made us feel how good it can be.
"Now we are just pushing forward for next year. It's rough, it's bad, it's okay to feel like this, but next year, we are back."