Feature
No title, fewer wins and poles – but here's why 2021 was Lewis Hamilton's best season yet
The 2021 campaign was Lewis Hamilton's best-ever in Formula 1. This might sound strange given he lost the championship fight in the most dramatic of fashions for the first time since 2016 – and it will be of little to no consolation to the Mercedes driver right now. But bear with me.
Yes, his win ratio was the lowest it's been since 2013. Yes, he scored just half the number of poles he did last year (five). Yes, the wait for a record eighth world title goes on. But that he had those disappointing stats (by his own standards) and was still able to stay in the fight until the final race of the season when Verstappen managed a season record 18 podiums (all first or second) – and came within a lap of another title – is remarkable.
READ MORE: Seven-time F1 champion Sir Lewis Hamilton knighted at Windsor Castle
He outperformed team mate Valtteri Bottas by 161.5 points (more than six race wins). For much of the season, his car was clearly second-best compared to Red Bull. And for most wheel-to-wheel battles with title rival Max Verstappen, it was he who had to bail out to avoid a collision.
But he never let his head drop. He never stopped believing. And when things didn't go his way, he made the best of a bad situation – and lived to fight another day. He was the epitome of class after the defeat in Abu Dhabi, congratulating Verstappen and Red Bull despite likely having wanted to get away as quickly as possible.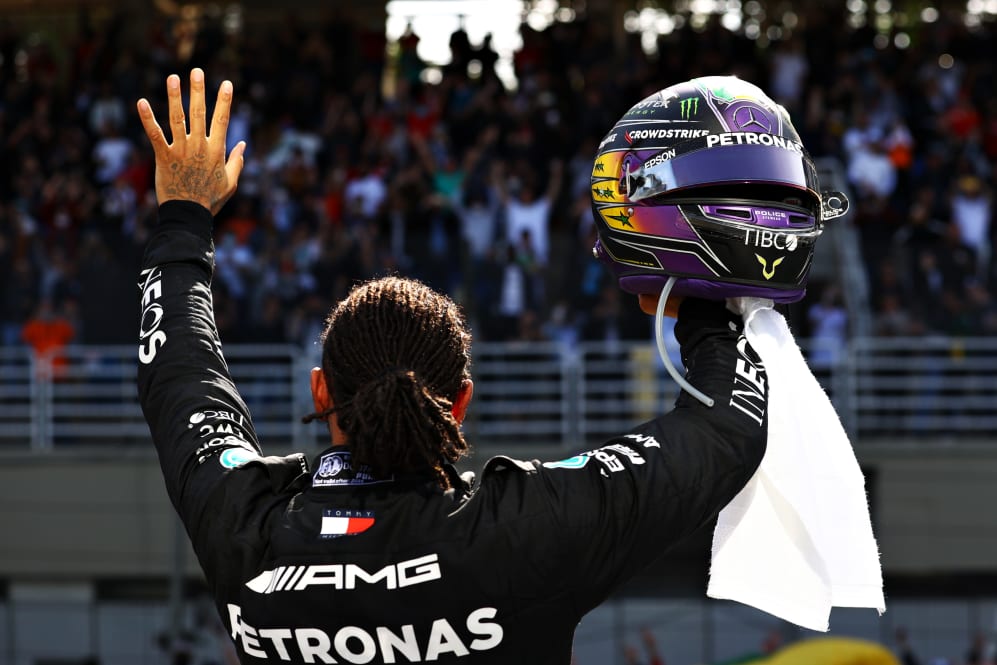 His performance in Brazil will go down in legend, not just as one of the greatest displays in F1 but in elite sport. Knocked to the back of the grid for the F1 Sprint, he clawed his way back to fifth in just 24 laps. Starting the main race 10th, after his five-place grid penalty was applied, he fought his way to the front, passing Verstappen on track to take the lead.
It was utterly ruthless and the kind of performance few people in sporting history would be able to deliver. He was on another level. When Hamilton's back is against the wall – and we haven't seen it that much over the last decade – it brings out the very best in him.
Hamilton, 36 and in his 15th season, knows his time in Formula 1 is running out. He knows 2022 could mix up the order, meaning 2021 could well have been his the best (and maybe last real) chance to make eight titles, so the pressure has been higher than ever. And yet he's coped with it admirably. Rarely did it look like he had a chink in his armour.
TREMAYNE: Why Hamilton's grace and dignity in defeat will only add to his legend
The Briton has never been afraid of hard work. His trouble is that he makes winning look so easy. It's anything but. He hadn't bothered with the simulator for years because he hasn't needed it. When it became clear this season would be too close to call, Hamilton asked to get back in there. He's been back between each event during the last triple header – and was back again after Saudi before heading to Abu Dhabi. He's always stayed late at track going through data and strategies with the team. This year, he stayed even later. Pulled even more hours.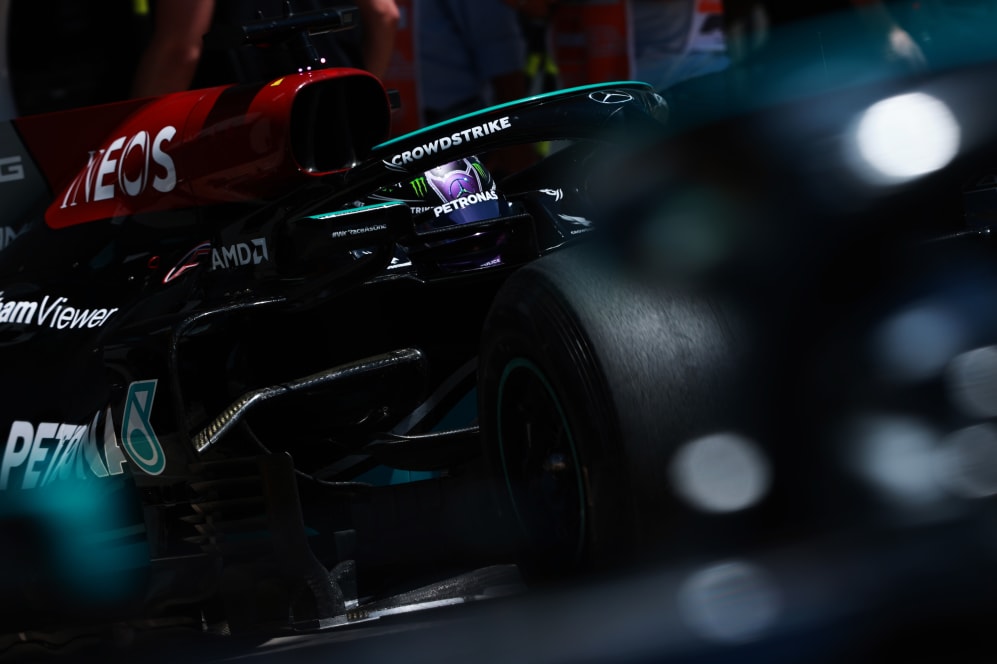 Sure, he spent a lot of his time away from the track doing other things that are important to him, such as working on his foundation and attending fashion events and award ceremonies. But that didn't mean he had taken his eye of the F1 ball. On the way to events, he was texting, emailing and calling his team at Brackley. On planes, he was going through data. On days off when he might stay at home, he was in the factory. He was working harder because he had to work harder. And that is in part down to the fight Verstappen has given him.
Hamilton has long respected Verstappen, and the threat he would eventually pose to his own dominance of the sport. He knows that they are at opposite ends of the spectrum and that one day, Hamilton's reign at the top will come to an end. But he does not believe that time has yet arrived.
F1 POWER RANKINGS: Which driver finished top of the charts for the season after the 2021 Abu Dhabi GP?
He still believes he is the best. When that mindset changes, he'll hand in his notice no trouble. He has absolutely no interest in making up the numbers, in part because of all the success he has had – but also because he has so much more he wants to achieve.
So while this defeat will hurt for a good while yet, when the dust settles and Hamilton resets, he will look back on his performance in 2021 and that he gave it everything – and that eighth world title is still a realistic possibility. Sure, it didn't work out in 2021, but that wasn't because he wasn't good enough. And that will drive him on in 2022.
Brazil showed that Hamilton comes alive when the odds are stacked against him. They are now. This will be considered the start of a new era with Verstappen at the helm, but Hamilton won't be subscribing to that just yet.