Norris admits he's 'not in perfect condition' ahead of British GP after Wembley mugging incident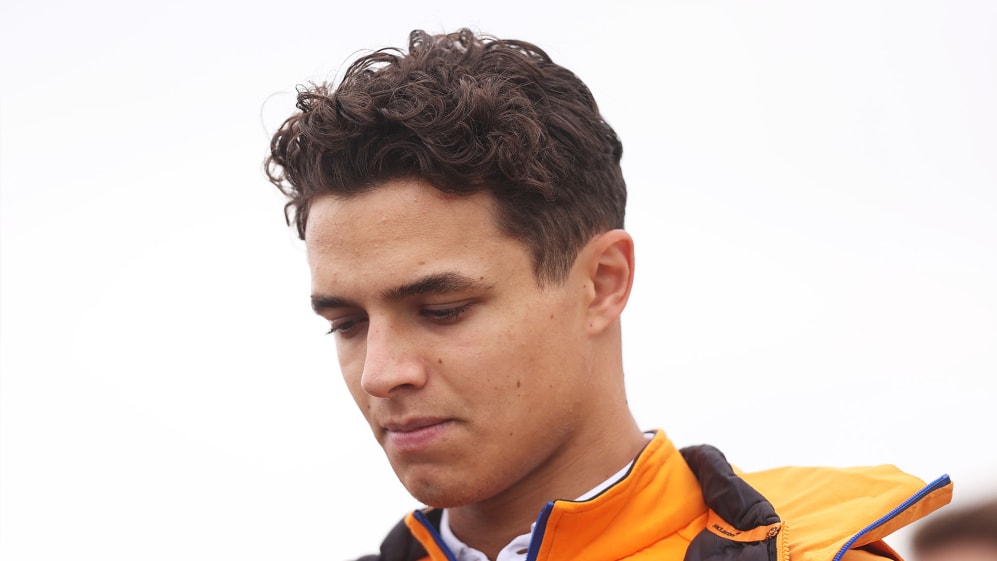 Lando Norris has admitted he is "not in perfect condition" as he opened up about the effect on his mental health after he was mugged outside Wembley Stadium last Sunday.
A statement from McLaren released on Tuesday described Norris as "unharmed but shaken" after the incident that occurred in the aftermath of the England football team's defeat to Italy in the final of the Euro 2020 competition, which saw Norris get robbed as he was trying to leave the ground, with the assailants stealing the McLaren driver's watch.
READ MORE: Norris 'unharmed but shaken' say McLaren, after he was mugged at the Euro 2020 final at Wembley
And speaking ahead of the British Grand Prix, Norris was frank on how he'd been affected by the encounter.
"I've been better, I can say that," said Norris. "I'm not in perfect condition, I'm not going to lie, some work to do mentally. Of course I talk about that a lot, mental health. Mental strength is very important. I've not been sleeping that great and so on. So it's not ideal and I'm feeling a bit a sore.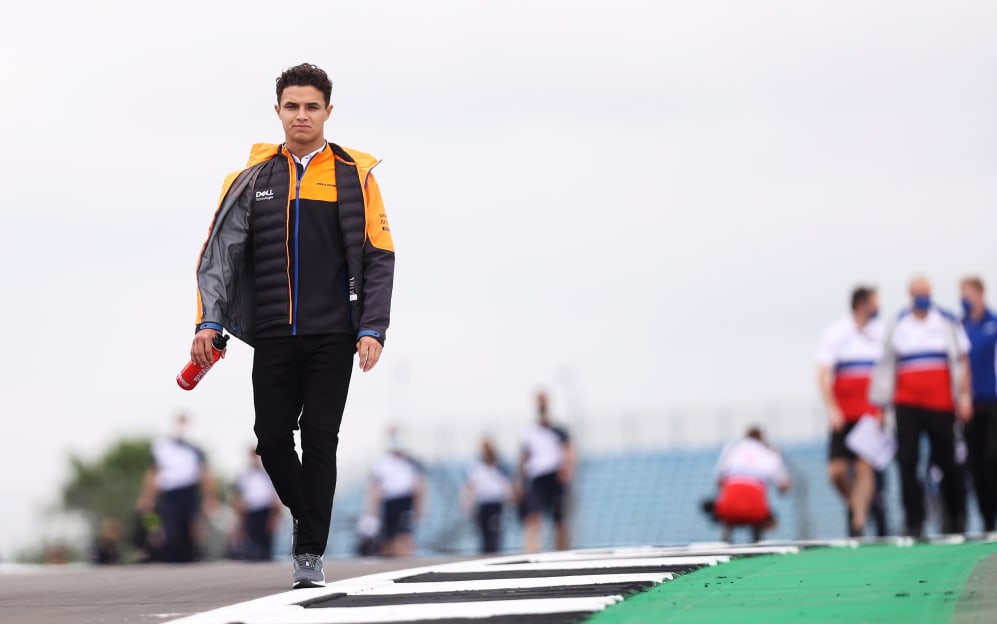 "I'll work on it," Norris added. "I'll make sure I'm feeling better and I'm in the best shape possible. I feel like I can still go out and focus on the job I need to do, so that's the main thing."
The Wembley incident came after an incredible run of form for Norris, who sits in P4 in the drivers' standings, having taken three podiums already this season – most recently finishing P3 at the Austrian Grand Prix.
And the McLaren driver said that he was looking forward to getting the British Grand Prix weekend started to take his mind off recent events, adding that he was excited to have fans – especially his home fans – back in the stands at Silverstone.
READ MORE: Ricciardo insists he has 'no regrets' about leaving Red Bull despite their championship-leading form
"I think one of the best things has been being able to come to Silverstone and get my mind off it and focus on a different job," said Norris. "I'm sure I'll be alright tomorrow.
"Already [the fans] have been pretty awesome," added Norris. "I did some laps earlier in a car and the grandstands were already full, like on the start-finish straight, chanting and so on, so it was nice to get that feeling back – we've missed that for such a long time."