Norris admits MCL36 is 'unsuited' to his driving style, but eyes long-term success with McLaren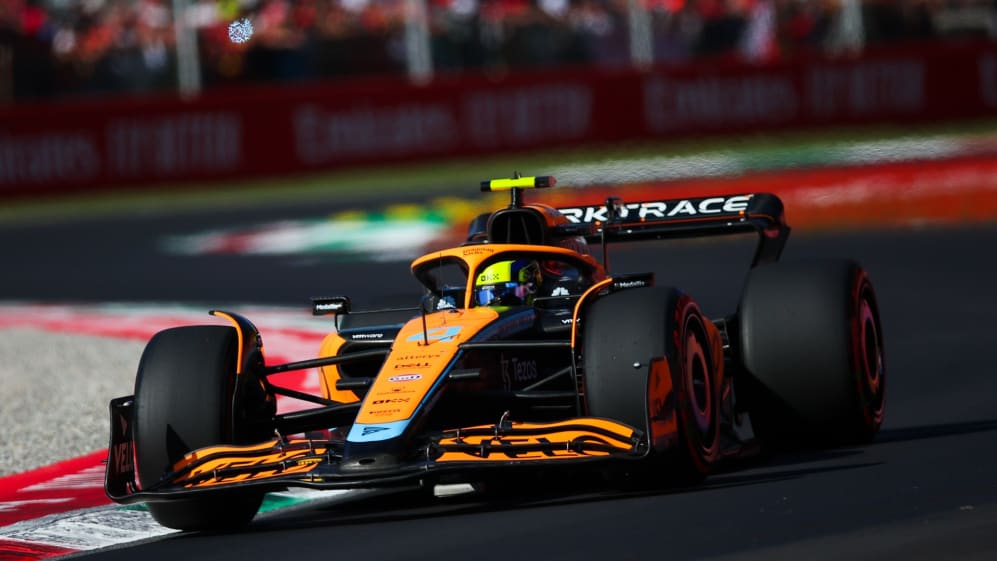 Lando Norris has been one of the star performers on the grid this season. But the Briton has recently revealed that, despite his success this year, he is not completely at one with McLaren's MCL36.
Norris currently sits seventh in the drivers' standings with 88 points –including his podium finish at Imola, the only rostrum for a driver outside of Red Bull, Ferrari and Mercedes this year.
But speaking on F1's Beyond The Grid podcast, the Briton revealed that, despite his good performances this season, he has had difficulties adapting to McLaren's 2022 car, while addressing the notion that the MCL36 was built to suit him – with team mate Daniel Ricciardo having been moved aside in favour of Oscar Piastri for 2023, after failing to consistently match Norris's performances across their season and a half as team mates.
BEYOND THE GRID: Lando Norris on playing the long game with McLaren, the disappointment of Russia 2021, and more
"There have been things said that [Daniel] doesn't suit the car and stuff, and everyone thinks that I do suit the car and the car is made around me, but it couldn't be more untrue," said Norris. "Not that I hate driving the car I am driving now, but it is very unsuited to my driving style.
"I would say at the beginning of the year, it suited Daniel a lot more than it suited me, in terms of how you had to drive it. And that is something I really struggled with at the beginning of the season. I am coping with, or adapted to it a lot more now – I would say more well suited to it."
Norris continued: "But it is far from a car that I would want in an ideal world and, say, if I wanted to go and do the best lap possible and give me that car to go and do so, it is definitely not the car that I have now."
When asked if the team had adapted the car to suit him more recently, Norris said: "I've had to adapt a lot more to the car. There is not a lot more the team can do for me in terms of the car. They just make it as quick as possible… I request things and say 'this is the direction I want to go in.' But it's not like they just go and focus on that in the wind tunnel.
BEYOND THE GRID: Timo Glock discusses his time in F1, the aftermath of Brazil 2008 and much more
"I feel like I am driving a pretty similar car in terms of characteristics as the car I drove in my first year in Formula 1 [in 2019]. It's changed in little ways but nothing I would say now is more adapted to me than in my first year of racing."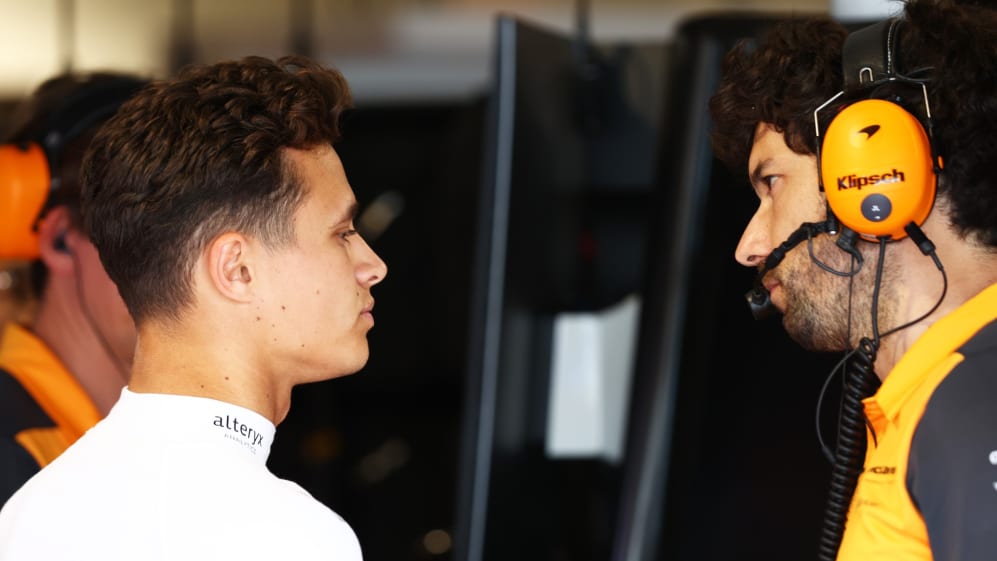 Norris put pen to paper on a long-term contract with McLaren before the start of the 2022 campaign. With six podiums to date, the Briton is still chasing that elusive first win in the sport and while he knows it may take a while with McLaren, he believes when it eventually happens, the wait will make it all the more satisfying.
"The fact that I would sign a contract like that, the fact that I know in the short term I wasn't going to win races – I knew that last year I wasn't going to win, this year I am not going to win, next year there is a reasonable chance that we won't win, and I signed up knowing of all that.
PALMER: How De Vries took full advantage of his surprise F1 debut and staked his claim for a 2023 race seat
"So, it's not like I signed up for any other reason bar knowing that long term, I have the faith that we can achieve things together and I think that will make things sweeter than just joining a team which has a chance of winning races."
He continued: "I have a lot of faith in the team… and we have a strong team at the minute, in terms of culture, in terms of atmosphere within, I think we are definitely in the best place we've ever been."