Norris assesses chances of challenging Verstappen as he hails 'very good lap' in Mexico Friday practice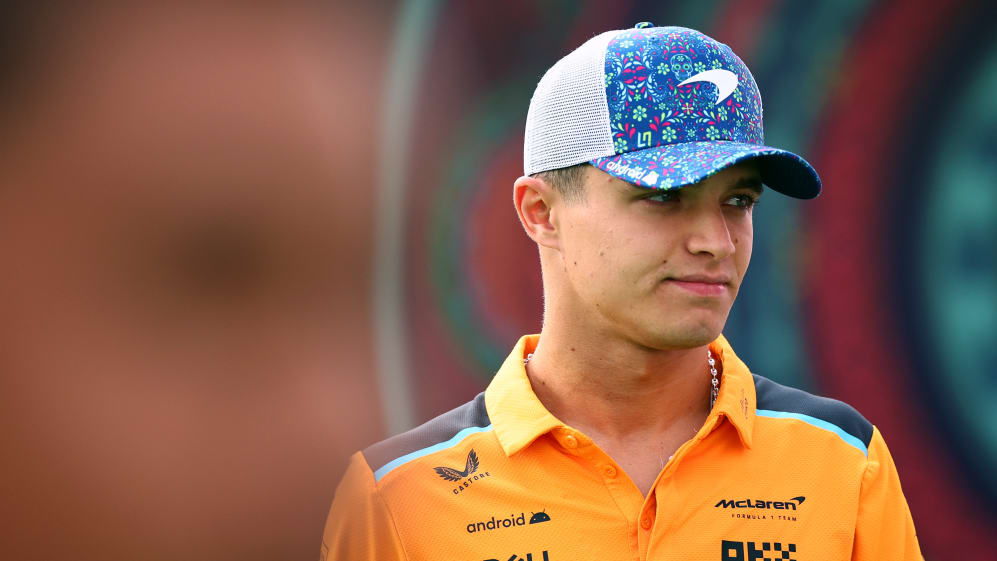 Lando Norris was left satisfied with a strong start to the Mexico City Grand Prix weekend after setting the closest lap to Max Verstappen's during Friday practice – but the Briton has warned that challenging Red Bull could be "tough".
After ending the opening session of the day in P4, Norris jumped up the order in Free Practice 2 to place second on the timesheets, just 0.119s away from Verstappen's pace-setting effort.
READ MORE: FP2: Verstappen fastest in drizzle-hit second practice as Norris and Leclerc round out top three in Mexico City
When asked afterwards about being the only driver to be within one and a half tenths of the world champion, Norris joked: "Is that the challenge, within one and a half tenths? Many drivers were within three tenths!"
Reflecting on his performance, the McLaren driver admitted that he was pleased with how his day had gone at the Autodromo Hermanos Rodriguez.
"I think it was a good Friday," Norris said in his assessment. "A good start to the weekend anyway. It's close, so it seems it could swing very quickly either way. I did a very good lap, maybe too good for this early in the weekend! We'll continue to try to improve, but it's a good start."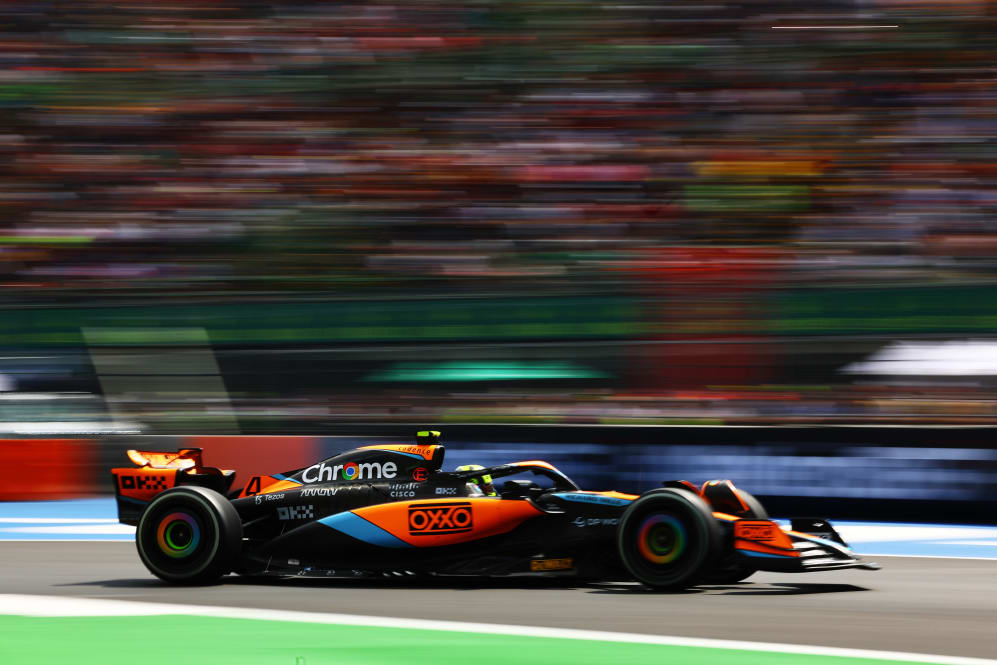 On whether there are changes that could be made overnight in order to try to close the gap further to Verstappen, Norris voiced his confidence in his team's ability to be in the best place early on in the weekend rather than having to build up.
However, the 23-year-old believes that posing a challenge to the world champions could prove tricky.
READ MORE: Norris 'can compete' with the likes of Schumacher and Alonso says McLaren boss Stella
"Not a lot [we could change]," he explained. "We started the weekend off well. I think we generally always start weekends off well. I think we always have a good idea of where to put the car to begin with, and it's not far off normally where we end the weekend.
"There's not a lot to gain through the weekends. There's always little things and those little things add up. There's still stuff to improve, also from my driving, little things here and there, but to challenge the Red Bull I think is going to be tough around here."
On the other side of the McLaren garage, Oscar Piastri was feeling pleased with his day on what was his first experience of the Autodromo Hermanos Rodriguez circuit.
Piastri ended FP1 in sixth on the timesheets, before recording the ninth-quickest lap in the second practice hour.
When quizzed on how he found the high altitude and low grip track, the rookie responded: "Low grip, definitely! No, it was a good first day I think. Car pace looks reasonable.
READ MORE: FP1: Verstappen leads first practice in Mexico City ahead of Albon and Perez
"Yeah, the track is very low grip and it takes a lot of getting used to, but it seems cool. I feel like I built up through the day and, yeah, it seemed like a reasonable FP2 session. Some things to still tidy up and find tomorrow, but looking reasonable."