Norris 'can compete' with the likes of Schumacher and Alonso says McLaren boss Stella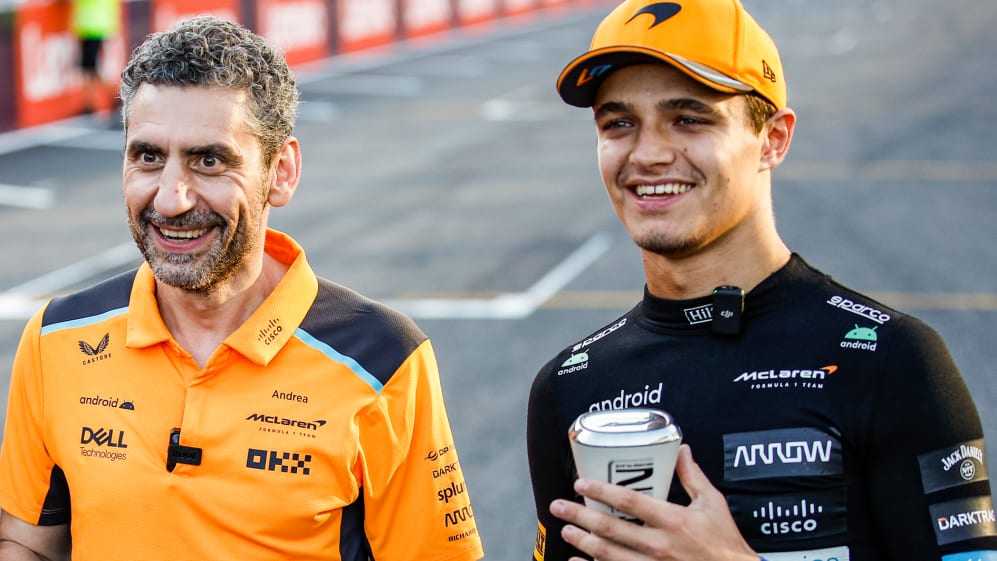 Andrea Stella believes Lando Norris has the talent to compare himself to multiple world champions Michael Schumacher and Fernando Alonso. However, the McLaren Team Principal also acknowledged that the outfit have to give Norris the car to achieve their level of success.
Stella, who was promoted to his current role ahead of the 2023 season, served as the performance engineer at Ferrari for Schumacher from 2002 until his first retirement in 2006. After doing the same for Kimi Raikkonen from 2007 to 2008, he became Alonso's race engineer from 2010 to 2014.
BEYOND THE GRID: Andrea Stella on Norris and Piastri's greatest strengths and his mission to transform McLaren
Speaking recently on the Beyond the Grid podcast, Stella explained why he believes Norris has the ability to match the level of those world champions, once he has the tools to do so.
"I think the ingredients for Lando to be able to succeed, like these drivers have been able to succeed, are coming together," said Stella. "When it is about natural speed, I think Lando can compete with some of these big names like Schumacher or Fernando Alonso.
"The real success factor is in making the race craft bigger and bigger, creating as much as possible adaptability, because you're never going to have the perfect car. You're never going to have the perfect situation. It can happen.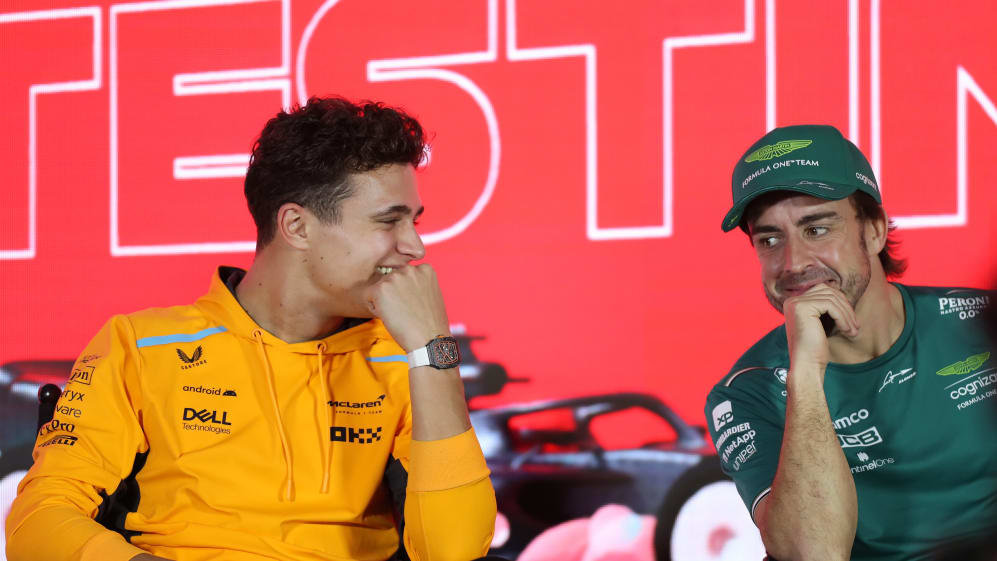 "We want to succeed even when there's a 50/50 probability to do that, then you want to make the difference through your continuous improvement, adaptability, understanding the situation better than your competitors, and gaining a competitive advantage.
"Definitely Lando is on a very strong path from this point of view, and I think the evidence is that as soon as we gave him a car that was able to compete for podiums, he just achieved it.
READ MORE: Norris hails McLaren progress after fourth straight podium but concedes they did not have 'enough' to win United States GP
"He's clearly there. I think if anything, it's more on us now to give him the machinery to be able to capitalise on his own qualities."
When asked what characteristic Norris possesses that makes him such a good driver, Stella replied: "First of all, Lando gives you the characteristic, like some other top drivers that I was lucky enough to work with, that their perception of time is zoomed in very much.
"He talks about what happens in half a second like it happened in one hour. The capacity to perceive and isolate all the little things that happen from his point of view as a driver, or from what's happening with the car, is pretty impressive."
Norris has been on the podium in the last four Grands Prix, and will be hoping to achieve similar success at the upcoming Mexico City Grand Prix. The Brit currently sits sixth in the drivers' championship, 12 points behind fifth-placed Carlos Sainz.