Norris backing himself to be 'Best of the Brits' at Silverstone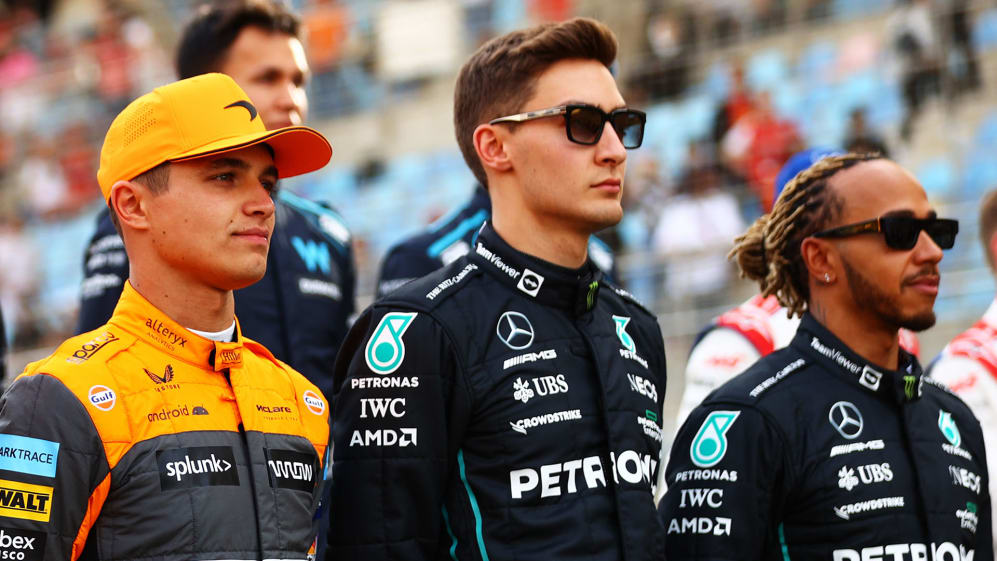 Lando Norris was cautiously optimistic that he could emerge as the 'best of the Brits' at this weekend's British Grand Prix at Silverstone, as he lines up against compatriots George Russell and Lewis Hamilton – paired together at Mercedes – plus the London-born Thai driver Alex Albon.
Norris was one of the stars of the Austrian Sprint weekend last time out at the Red Bull Ring, after qualifying P4 for the Grand Prix, taking P3 in the Sprint Shootout and then being classified an eventual P4 in Sunday's race.
BEYOND THE GRID: Lando Norris on driving McLaren's revival and the responsibility of being the team's senior driver
That was thanks in part to an upgraded McLaren package that helped him finish ahead of both Mercedes in the Grand Prix – with Norris hopeful of repeating the trick in front of his home crowd, where he'll have some more new parts to try, plus a shiny one-off livery.
"I'm hoping for a fight," he told Thursday's press conference at Silverstone. "I think if we can fight with Mercedes we'll be happy. I think last weekend, they just had a pretty tough weekend, but through the rest of [the year] they've been quicker than us in every single race this season in qualifying.
"If we can race with Mercedes, I think it will be good, not just for our own pace… but obviously for the fans, because that's the majority of the Brits. Of course, you've got Alex [Albon] there as well.
"I'd like to say [I'll be the highest-placed British driver]," he concluded. "I want to be confident in saying me. I think after FP1 and 2 we'll be able to get a good read on where we stand, and if it's close enough to Mercedes, then I'm looking forward to Sunday, and we'll see who can come out on top."
READ MORE: 'That's what I fell in love with' – Norris gets his wish with McLaren's special chrome livery for British Grand Prix
Norris is no stranger to an F1 podium, having bagged six in his F1 career since 2019, including two at Imola and two at the Red Bull Ring. But Silverstone remains absent from his tally – and that's a wrong that he'd love to set right this weekend.
"I mean, if there's one place in the whole season that I'd love to do it more than anything, it's here," he said. "As much as I'd love any podium or any win or whatever it is, [this is] the one place I'd love to do it. Even over Monaco, even over all of those special places, the home race for me is the one place I'd love to do it.