'It's massively exciting' – Hamilton shares more details on Apple's F1 movie ahead of Silverstone filming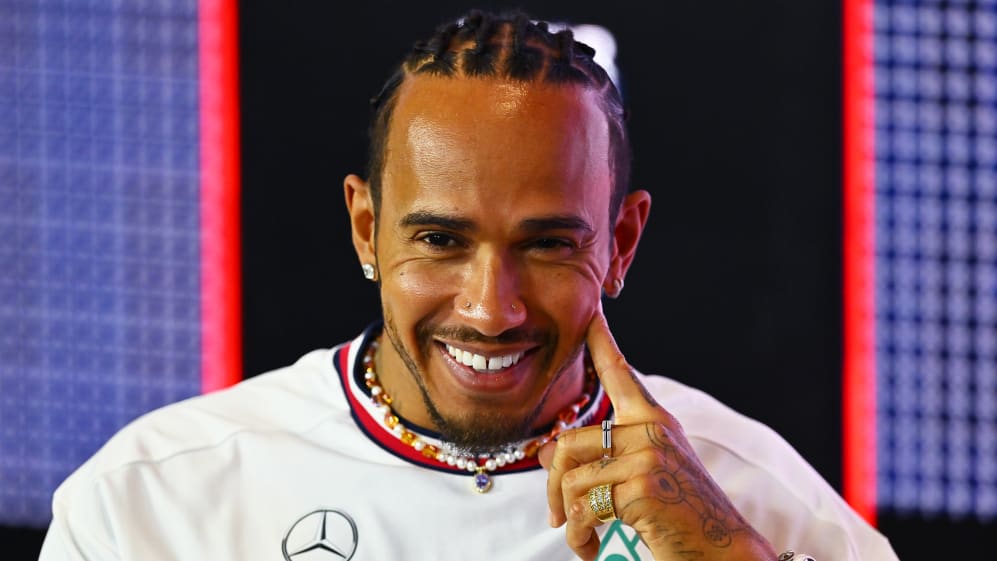 Lewis Hamilton has expressed his enthusiasm over Apple Original Films' upcoming and untitled F1 movie, with filming for certain scenes set to take place at this weekend's British Grand Prix.
Created in collaboration with F1, the motion picture is directed by Joseph Kosinski (Top Gun: Maverick) and produced by Jerry Bruckheimer and Chad Oman (Top Gun: Maverick and the Pirates of the Caribbean franchise), with Hamilton's Dawn Apollo Films company also involved.
FIRST LOOK: APXGP car from upcoming Apple Original Film
Promising to immerse viewers in the exhilarating and cinematic world of F1, the film will star Brad Pitt as a former driver returning to the sport and Damson Idris as his team mate at APXGP – a fictional 11th team on the grid.
Fresh from the first photos of the APXGP car and livery being shared by Apple Original Films, Hamilton offered up some more details about the project during Thursday's drivers' press conference at Silverstone.
"It's massively exciting to see it all coming together," said Mercedes driver Hamilton. "To know that we're [filming] this weekend… There's nerves, naturally, because it's something we've been working on for so long.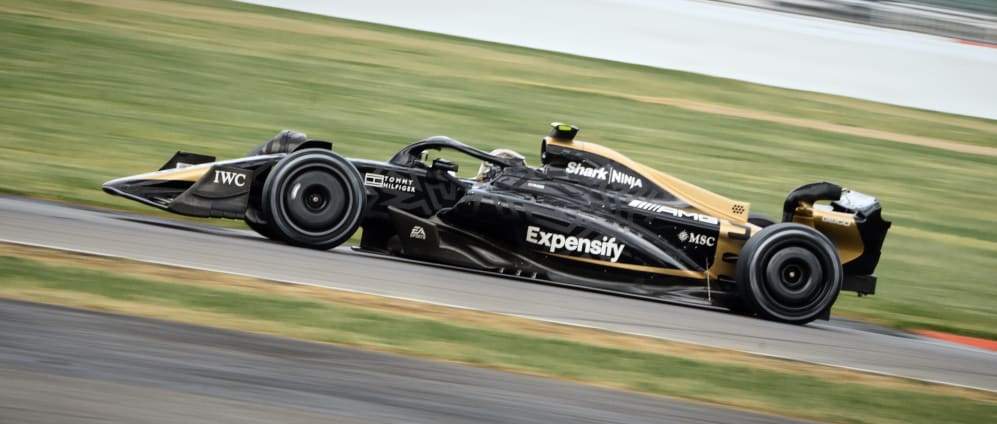 "We want everyone to love it and to really feel that we encapsulate what the essence of this sport is all about – that's our goal and I hope we can do you proud."
Hamilton went on to explain the first-hand role he is playing in trying to give film-goers an authentic and exhilarating experience – making reference to the sequences seen in Top Gun: Maverick.
NEED TO KNOW: The most important facts, stats and trivia ahead of the 2023 British Grand Prix
"I've seen all the footage of camera positions [we will use]," added the seven-time world champion. "I've spent time with Joe trying to make sure we've got the best positions.
"Joe is an incredible director… You already saw what he's done with fighter jets, what he did with Maverick, so if you just think about what he's done with that in terms of the dogfights we saw on those jets, which was pretty epic..."
Asked about how F1 has opened its doors to accommodate the film, and how pleased he is to see the entire sport embracing the project, Hamilton added: "I've been incredibly grateful to them. We've already seen the great work and impact of the Netflix show [Drive To Survive] and I think this will take it to new heights beyond that.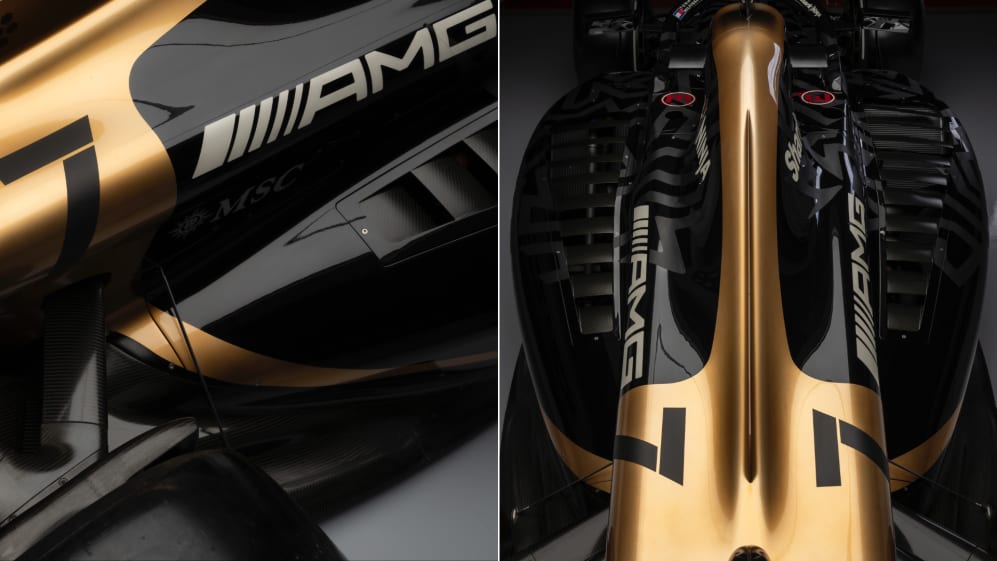 "There's so many people around the world that are so excited about this sport, wanting to learn more. The fact that we'll have all the original characters that are actually on the grid, and then Brad, is pretty cool!"
On that note, Hamilton revealed that he has already spent time at a racetrack with Pitt and was impressed by what he saw from the Academy Award winner.
DESTINATION GUIDE: What fans can eat, see and do when they visit Silverstone for the British Grand Prix
"Brad is such an iconic actor, he's always done such an incredible job," said Hamilton. "I can't tell you how excited I am to have Brad Pitt in the F1 movie!
"We did do a day together at a track in LA. For someone that hasn't raced, he's definitely already got a keen eye. He loves watching MotoGP, so he's always been a racing enthusiast. He already had a knack for the lines and he was fully, fully on it, which was good to see."
One person already counting down the days to the film's release is Alpine racer Esteban Ocon, who was sitting alongside Hamilton in the press conference and said: "I just love racing movies, motorsport movies, and I can't wait to watch it!"