Norris believes he was 'easily' quick enough for pole as he rues McLaren bad luck in Sao Paulo qualifying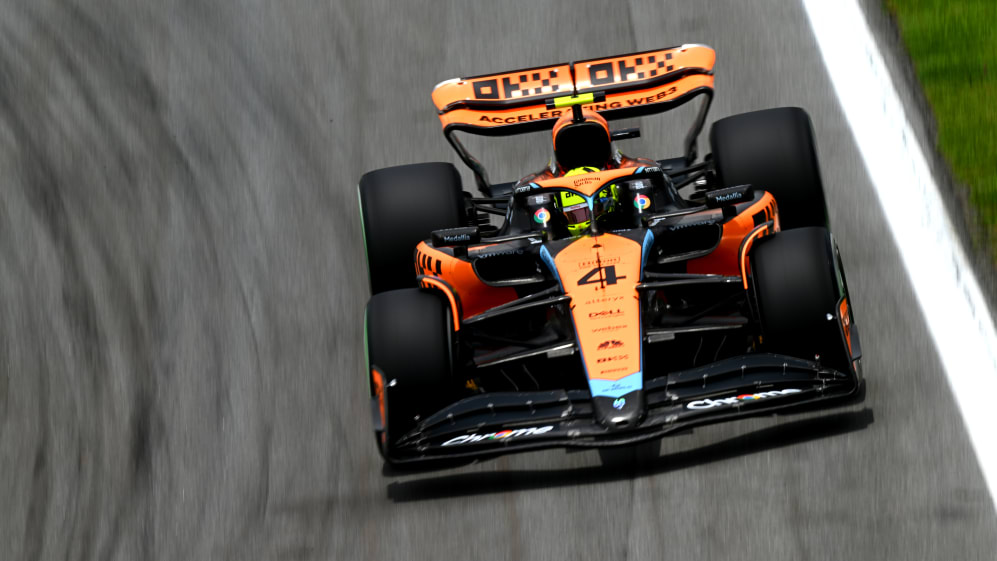 Lando Norris was left disappointed after being caught out by the rain in qualifying for the Sao Paulo Grand Prix, with the McLaren driver unable to improve on his original flying lap in Q3 when the session was red-flagged due to the weather conditions.
It had been a strong start to qualifying for Norris, with the Briton having topped the timesheets in the initial stages of Q1 before setting the pace from Max Verstappen in Q2. However, with the skies darkening as Q3 began, the cars out on track first ultimately gained an advantage by getting their laps in before the wind picked up and the rain started to fall.
READ MORE: Verstappen seals pole ahead of Leclerc and Stroll as rain brings early end to Sao Paulo qualifying
McLaren were amongst those to miss out as they headed out at the back of the queue. Norris recorded the seventh fastest time, while team mate Oscar Piastri was second to last out and slid off the track before spinning as the conditions worsened.
Speaking after the session, Norris admitted that he felt his pace was good enough to have potentially claimed pole position.
"It was great, honestly," he explained when asked what it had been like out on track. "The car was amazing, easily quick enough probably to be quickest today and on pole, so pretty gutted it had to end the way it did. I don't know what to feel about it.
"I think the car was amazing, it came alive a lot in qualifying and easily good enough to be quickest I'd say. Obviously delivering the lap and putting it together in Q3 and everything's a different job, but easily quick enough, so yeah, disappointed but not a lot we could have done."
FACTS AND STATS: Tsunoda on the wrong side of the smallest Q1 margin in 17 years
With Interlagos playing host to the final Sprint event of the 2023 season on Saturday, Norris has another chance at a front row grid slot when the Shootout begins tomorrow.
On whether things looked promising for the rest of the weekend, the 23-year-old said: "Yeah, sure. I look forward to tomorrow. The car's good, I don't know if it's going to be good in the wet, I don't know if it's going to be wet or dry tomorrow but in the dry we should be quick enough so, yeah, [today's] a shame."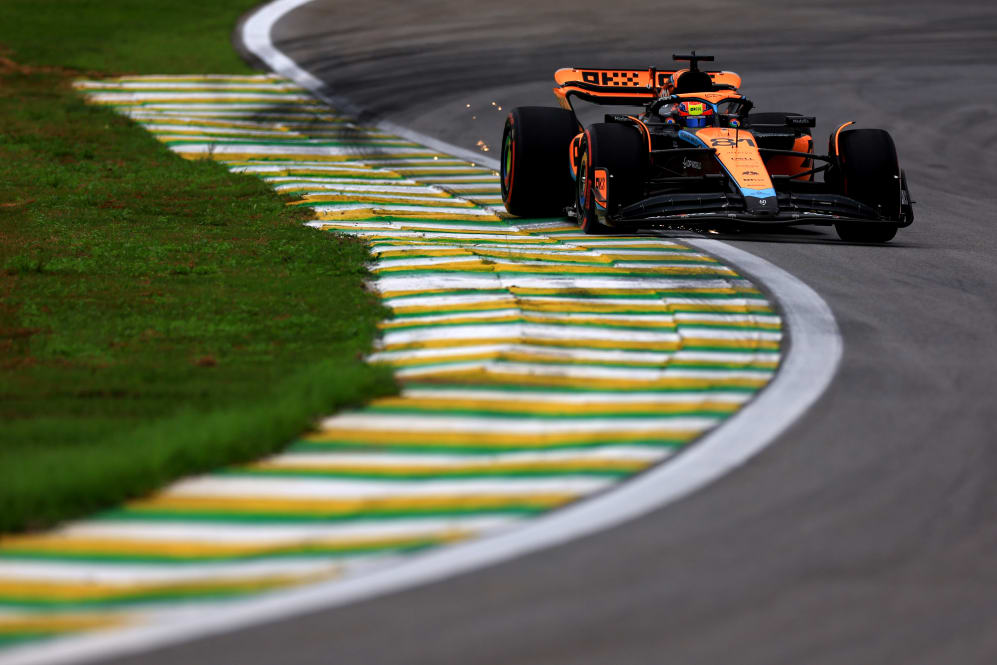 Piastri was also left to rue what might have been after failing to set a timed lap in Q3 following his off-track moment, before the red flags were later shown.
When asked about his slide, the Australian responded: "[I] just lost a lot of grip. I don't know if it was already raining or what, but I was struggling a lot already on the lap. I think everyone was, based on how slow the laps were. Yeah, not sure, just went in how I thought I did the last lap and slid straight off so a shame. The pace in the car was looking good but, yeah, try again tomorrow."
READ MORE: Formula 1 to race in Sao Paulo until 2030 after new five-year extension
The weekend marks Piastri's first time racing at Interlagos in Formula 1 and, despite his slip-up in qualifying, the rookie feels positive about his debut experience at the circuit.
"I think it was going well," he concluded. "It's a difficult track to get right and get it all together but, no, it's been a good day in terms of pace. It's just obviously this weather's thrown a spanner in the works and, yeah, just need to look at what went wrong in Q3."