Norris delights in McLaren pace after scoring first F1 points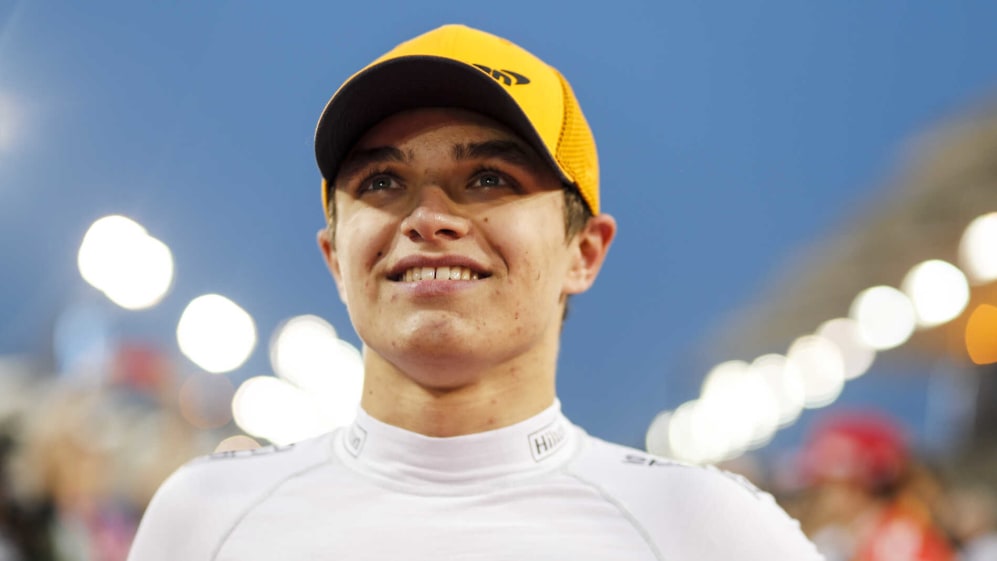 Lando Norris secured his first ever points in Formula 1 after a punchy drive in the Bahrain Grand Prix that saw him recovering from a first lap near-miss with Kimi Raikkonen's Alfa Romeo to finish sixth by the race end.
Norris had qualified ninth in Bahrain, two places behind team mate Carlos Sainz, as McLaren enjoyed their first double-Q3 appearance since Malaysia 2017 in front of their Bahraini backers. But as the race got underway, the McLaren rookie found himself behind Raikkonen – and as the Finn struggled to find traction on lap one, his squirreling Alfa Romeo forced Norris to take avoiding action going through Turn 7, the British driver darting onto the run off and dropping down to P14.
He kept his head down, however, making the two-stop strategy work to finish an excellent sixth behind the Ferrari of Sebastian Vettel, having been promoted to that position when Nico Hulkenberg's Renault retired four laps from the end.
"P6, first points in Formula 1!" said an excited Norris after the race. "It's not like we just scraped into P10 or P9 or anything, we had very good pace today.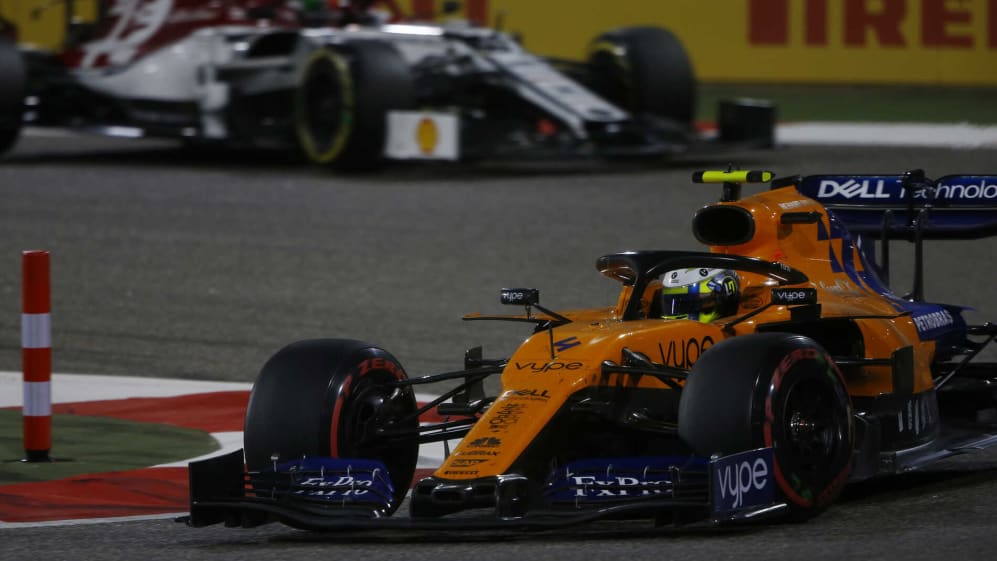 "It could have been a little bit better. I had a little bit of contact at the start, which put me down a bit, but made it a bit more fun, I think. I could do some racing for once – well, for the first time this year, because Australia was too hard to overtake at – so I could have a bit more fun, enjoy it a bit more, which was nice. And yeah, P6 was just a massive bonus."
READ MORE: Sainz 'angry' about missed opportunity following Verstappen clash
It was a day when McLaren appeared to enjoy a significant pace advantage over many of their midfield rivals, with Carlos Sainz able to attack the Red Bull of Max Verstappen in the early stages of a race before the pair came together. And asked where McLaren's advantage lay, Norris' response was to-the-point…
"We're not so good in the corners and quite good in the straights," he laughed. "It's quite simple, every team knows that. It obviously gives us a good chance to overtake if we manage the tyres well, which is a good positive compared to last year. I look forward to some tracks which might suit us better than here but overall I'm happy with P6."