Norris feeling ready to win races in 2022 as he says McLaren have performed better than Ferrari this season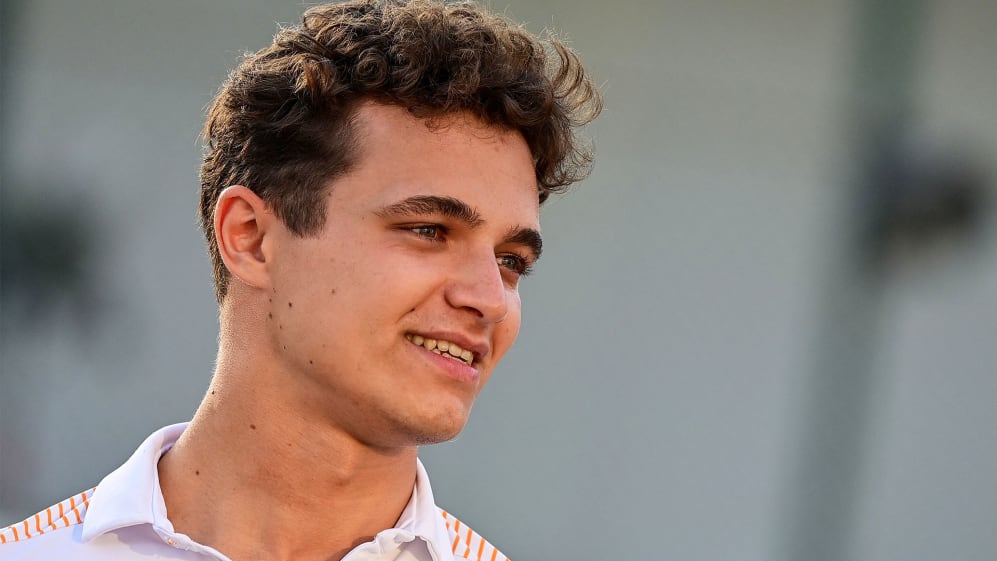 Regardless of whether he is overhauled by the Ferrari drivers that are closing him down, Lando Norris will take plenty of confidence from 2021 into what he hopes will be an even more significant year next season.
Norris has been one of the stars of the current campaign, picking up four podiums, a maiden pole position and coming close to a first victory in Russia. In recent races, Ferrari have turned the screw and overtaken McLaren in the constructors' championship, leading the team by 39.5 points going into the inaugural Saudi Arabian Grand Prix weekend. But even if Charles Leclerc and Carlos Sainz pass him in the drivers' – where he currently heads Leclerc by a point, and Sainz by 7.5 points – he's primed for a big 2022.
READ MORE: A potential title decider and a brand new circuit – 5 storylines we're excited about ahead of the Saudi Arabian Grand Prix
"I definitely feel much more confident that if I was to fight for a win suddenly in the first race next year, especially after being in the position I was in in Russia, I think I'd feel very confident in that position," Norris said.
"Of course I'd still be nervous and whatever but I think I'll be a lot more confident than if I didn't have the year I've had this year and experienced some of the things I've experienced this season. But I feel much more confident of knowing what I've got to do when I'm in that position. So I think from that side I'm ready for it.
"But I guess you never know how much better you're going to do, as a lot of it depends on the car and things like that. Sometimes you've got to be lucky, sometimes you're unlucky. I worked hard over the winter to make a lot of these improvements. One thing that made me very happy is seeing the improvements actually quite obviously have an effect and take place and show straight away in terms of results.
"Predominantly from a driver confidence, driver mentality point of view, I feel very confident," added Norris. "Whether that means we're going to do well or not [next year], we'll just have to wait and see.
"From how I feel and what I've learned and things, then I feel like I can continue and make some improvements over the winter again and go into next year starting off how I feel like I've ended, which is still better than how I started this season. But the circumstances will just be so different in next year's car. Maybe you'll need different driving styles and things like that, as it's going to be a very different car."
READ MORE: What does Verstappen need to do to win the title over Hamilton in Saudi Arabia?
That doesn't mean Norris is writing off this season, as he is still keen to keep Leclerc and Sainz and bay – and he believes the fact that McLaren have been in the fight for so long despite strong development from Ferrari is testament to how well they've performed as a team.
"When they brought their power unit upgrade, for sure that has helped them," said Norris. "They were very good on energy before and so they have a lot of deployment, which in some circuits doesn't make a massive difference and at some circuits definitely helps, because when we are clipping on the straight and we lose 20kph they just keep going. It makes a big difference in terms of how you can race them and overtaking and stuff.
"And of course they have a bit more power. Power is a lovely thing, it just makes you quicker, no downside. So definitely when they had that, they took a little step forward. I think it has been very close all season. I still believe we have done a better job as a team, I think there have been more races where they have been quicker but just made more mistakes than us, so they should be further ahead.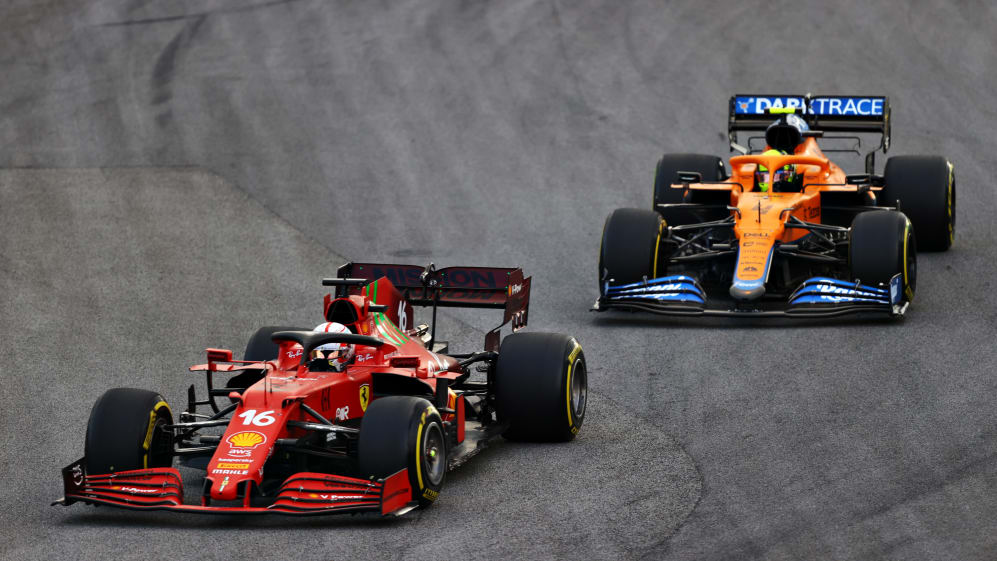 "But it is tough," added Norris. "If I look at it from the drivers' championship point of view, it's only just but I am still ahead of both of them. Of course I want the team to be up there, but I feel like I have done as much as I can to help out on that side of it.
READ MORE: 'It was painful' – Ricciardo reveals bizarre reason he was off the pace in Qatar
"I would say it's not a surprise. Of course some people say, 'Oh are you shocked they have been quick?', but I don't think there has been one point this season when it's over 25 points or something split between us – it has been very, very close the whole way. They've had a lot more pole positions, they've had more chances to win races and so on, so it has never been a surprise.
"They have a very good car, they now have a much better power unit and when they do well as a team, then they do very well. I think we have just been more consistent with how we have done as a team maximising it – more than they have. And if they would have performed at the same level we have done as a team, then I think they would be ahead, to be honest with you. That's just the way it is, they're a very good team, they're Ferrari, so I don't think we ever expected anything opposite."