Norris hails McLaren as updates aid P4 qualifying charge in Austria despite 'messing up' lap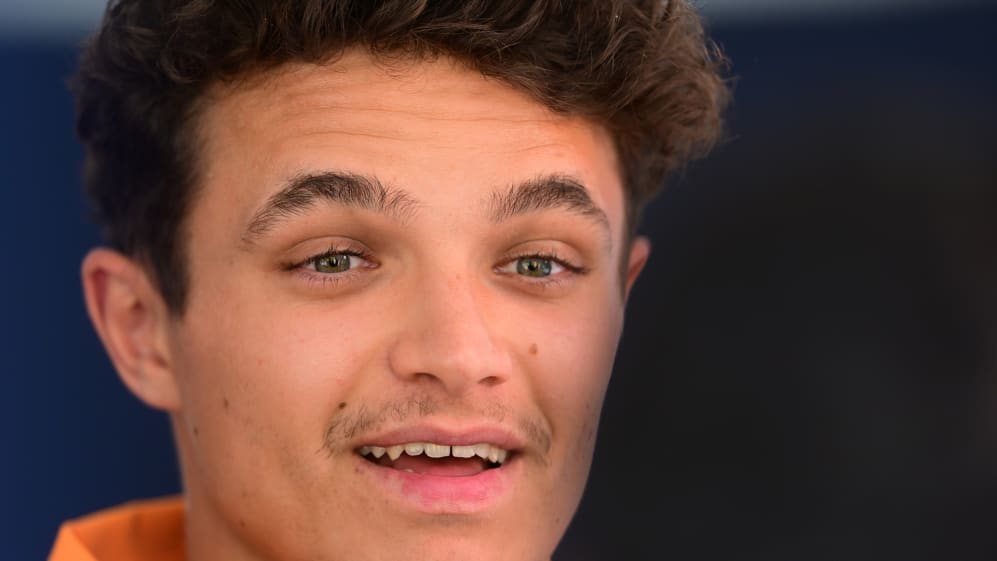 Lando Norris could not hide his smile after securing a spot on the second row of the grid for the Austrian Grand Prix, but reckons he missed out on an even stronger result after a compromised Q3 attempt.
Norris is set to start Sunday's race at the Red Bull Ring from fourth, behind Max Verstappen's Red Bull and the Ferraris of Charles Leclerc and Carlos Sainz, after an impressive qualifying display in his updated McLaren.
READ MORE: Verstappen pips Leclerc to pole position in dramatic Austrian GP qualifying session
However, the Briton feels he could have pipped former team mate Sainz to third place had he executed an ideal final lap – one that nonetheless gives McLaren cause for celebration after a challenging start to the season.
"I really am [delighted], to be honest, it's just I messed up my lap a bit," Norris reflected. "I should have had Carlos, but it's just a should have. I'm still very happy, P4 is still very good for us, especially for a main quali.
"It was good fun, [and] tricky, because basically every single corner you can get a track limits [violation]. Every corner you want to push more, but you have to be so careful at the same time.
"But the car has been working very well, so I have to say a big thanks to the team for getting all the new bits here, because we wouldn't be P4 if we didn't have that. I'm super happy and it's a good one for the team."
Norris added that the revised MCL60, sporting a reprofiled floor, floor edges, sidepods, engine cover and diffuser, felt comfortable to drive from the moment he left the pit lane in first practice.
READ MORE: Pole-sitter Verstappen thrilled to deliver 'when it mattered' but Perez left to rue more qualifying drama in Austria
"As soon as we put the car down, things were working I think as they were meant to be, which is always a good sign," he commented.
"I guess as a driver if you don't put the perfect lap together when it could have been something that little bit more, which would be a P3, you just wish you could put it together, but I'm very happy.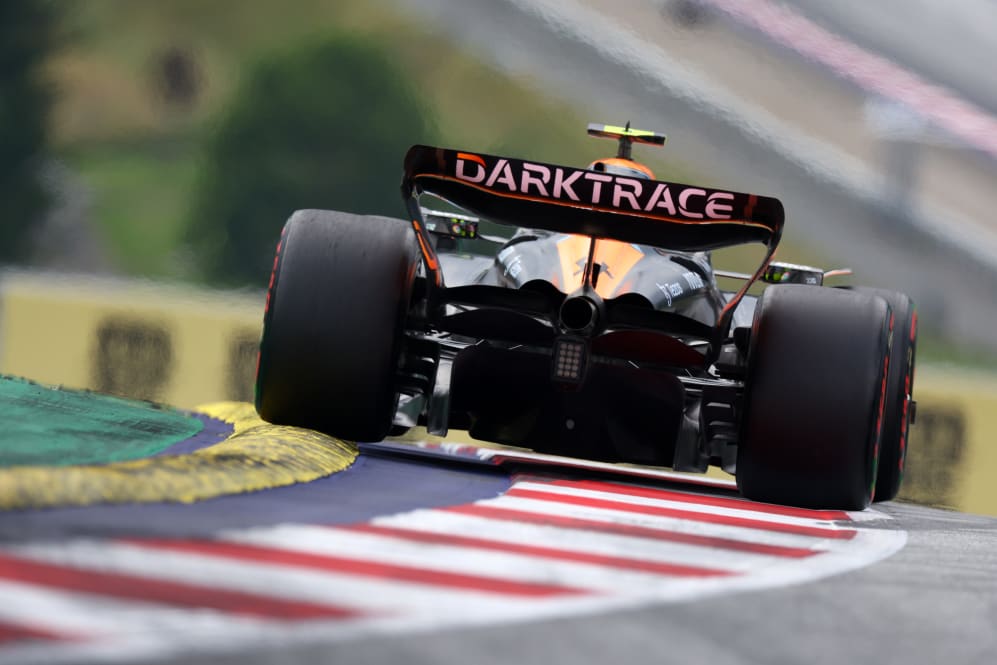 "I think for such limited running this morning, to understand the car, I think we did a good job with that. I wouldn't say we were able to maybe maximise everything. I think we anticipated that, but at the same time I'm taking the P4 every day, so a good day for us."
As for tomorrow's Sprint Shootout and Sprint race double, which could feature rain, Norris added: "Especially for us, normally even if we're slow in the dry we can be alright in the wet, too. I don't mind. Obviously we're performing well here.
NEED TO KNOW: The most important facts, stats and trivia ahead of the 2023 Austrian Grand Prix
"In quali generally we're better than the race, so I don't really know what to expect for tomorrow, or for Sunday, let's say. But it depends on the weather; I'm praying probably for some rain, but if it's dry too I don't mind, I'm just maybe not quite as confident."
Norris' team mate, Oscar Piastri, wound up 13th in qualifying as the Australian rookie waits to get his first taste of McLaren's new package next time out at the British Grand Prix.