Feature
NEED TO KNOW: The most important facts, stats and trivia ahead of the 2023 Austrian Grand Prix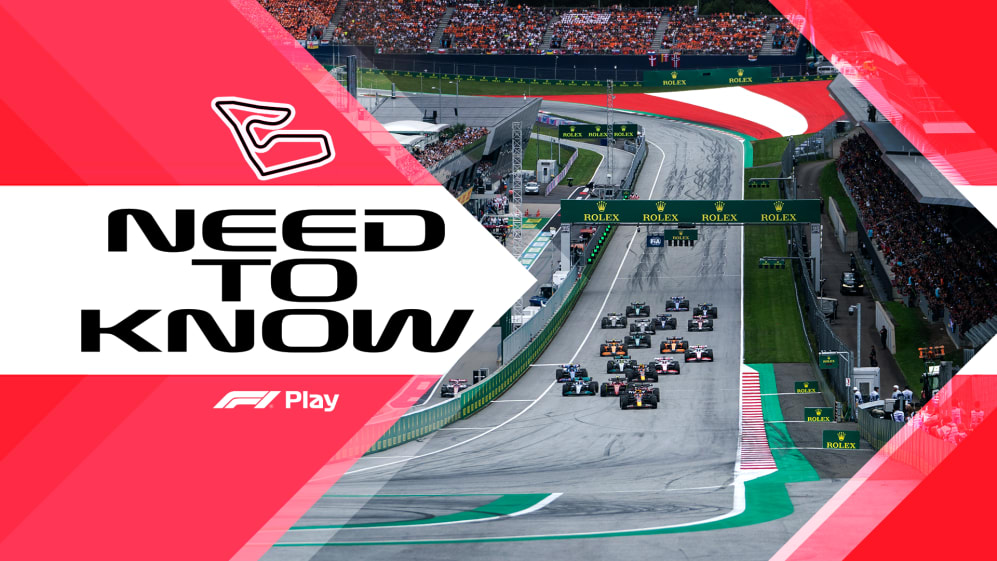 Formula 1 heads back to Europe for the Austrian Grand Prix at the Red Bull Ring. Ahead of the weekend, Need to Know is your all-in-one guide with stats, trivia, insight and much more. You can also see how fans have voted using our F1 Play predictor game.
With the Sprint format in play for the second time this season, first practice and qualifying will take place on Friday, June 30, followed by the Sprint Shootout and Sprint on Saturday, July 1 and the Grand Prix on Sunday, July 2.
IT'S RACE WEEK: 5 storylines we're excited about ahead of the 2023 Austrian Grand Prix
Vital statistics
First Grand Prix – 1964 (Zeltweg)
Track Length – 4.318km
Lap record – 1m 05.619s, Carlos Sainz, McLaren, 2020
Most pole positions – Alain Prost and Max Verstappen (3)
Most wins – Niki Lauda, Rene Arnoux, Nelson Piquet and Valtteri Bottas (3)
Trivia – Austria's Red Bull Ring has the fewest corners on the F1 calendar, with just 10 turns making up the layout
Pole run to Turn 1 braking point – 233 metres
Overtakes completed in 2022 – 135
Safety Car probability – 50%*
Virtual Safety Car probability – 20%*
Pit stop time loss – 20.41 seconds
*From the last 10 races in Austria
FAN VIEW: The Max Verstappen/Red Bull race pace combination in 2023 has been spellbinding and, as a result, F1 Play gamers are extremely confident about the reigning world champion's prospects for Sunday. In fact, that confidence is nothing short of astonishing with more than 90% of voters backing the flying Dutchman.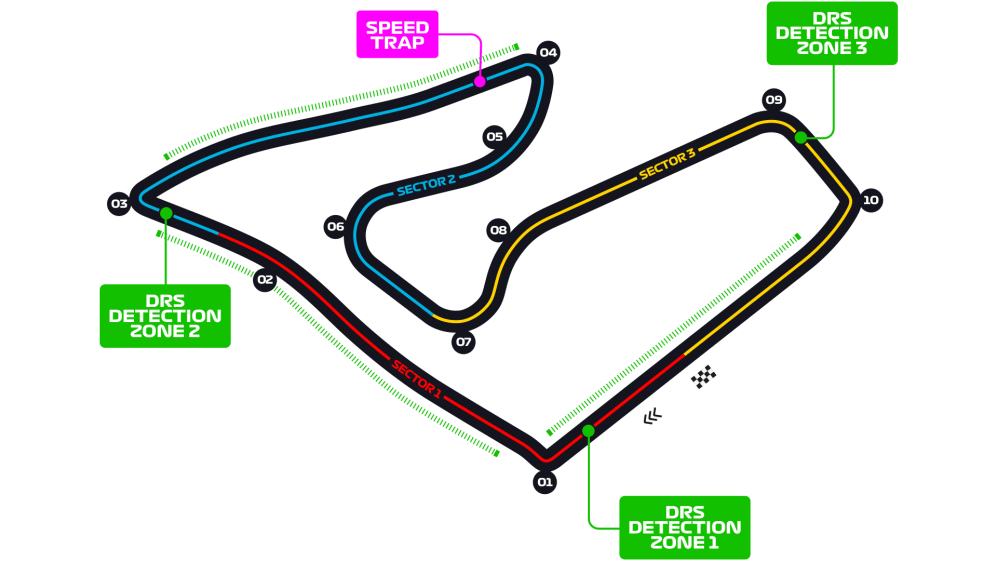 The driver's verdict
Jolyon Palmer, former Renault F1 driver: Austria is a picturesque circuit, really undulating, which makes it nice to drive and characterful.
You've got to be careful with the kerbs as it's very easy to get straddling or to get over some more abrasive kerbs, which can inflict a bit of damage to your car. But beyond that, it's a short and relatively simple circuit with some hidden technicalities.
READ MORE: Formula 1 to pilot next generation low-carbon energy solution at Austrian Grand Prix
Turn 1 is always quicker than you think it's going to be, but braking is the order of the day for the first sector. Turn 4, a downhill braking zone, is the easiest one to mess up – so many drivers end up in the gravel there on the exit.
There's overtaking aplenty in Turns 3 and 4, and then the flow through the second half of the lap is really good as it just comes around so quickly. It's one of the fastest on the calendar and it really feels it at the wheel. You barely get a breath through this Grand Prix.
Last five Austrian GP pole-sitters
2022 – Max Verstappen (Red Bull)
2021 – Max Verstappen (Red Bull)
2020 – Valtteri Bottas (Mercedes)
2019 – Charles Leclerc (Ferrari)
2018 – Valtteri Bottas (Mercedes)
READ MORE: Alpine secure €200m backing from investors including Hollywood actor Ryan Reynolds
Last five Austrian GP winners
2022 – Charles Leclerc (Ferrari)
2021 – Max Verstappen (Red Bull)
2020 – Valtteri Bottas (Mercedes)
2019 – Max Verstappen (Red Bull)
2018 – Max Verstappen (Red Bull)
FAN VIEW: Verstappen is riding the crest of a wave right now and he is strongly fancied to grab pole at the Red Bull Ring on Friday. More than 60% of F1 Play gamers expect him to go into Sunday's race in P1, with team mate Sergio Perez next on around 20%. There is also a little love for Lewis Hamilton (10% so far).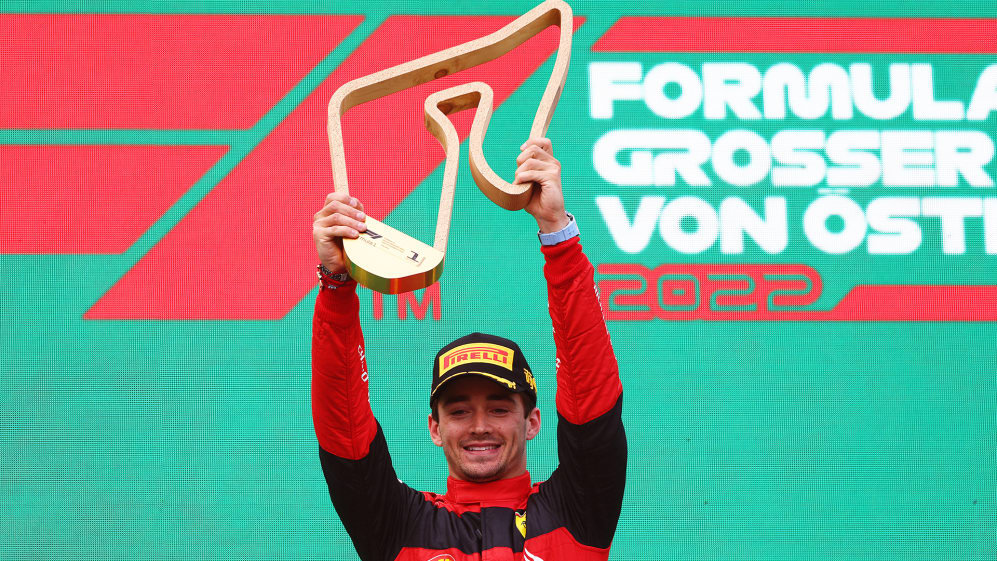 Strategy and set-up keys
Bernie Collins, former Aston Martin F1 strategist: With Austria hosting the second Sprint weekend of the season, there are several other factors – just like we saw in Azerbaijan – that drivers and teams will need to keep on top of. This is headlined by there being just one practice session to prepare for qualifying, something that will only add to the challenge for the rookies in the field.
As per Canada last time out, Pirelli are bringing the softest C3, C4 and C5 compounds to the Red Bull Ring, where Friday's qualifying session will set the grid for Sunday's race, while Saturday again stands on its own for the Sprint Shootout (in which drivers must use medium tyres in SQ1 and SQ2 and softs in SQ3) and Sprint.
READ MORE: Special livery planned as Williams get set to celebrate 800th Grand Prix milestone at Silverstone and Budapest races
The circuit itself is a very short layout, meaning things happen very quickly and all decisions need to be made faster. It can be difficult for the pit wall to send traffic information without overwhelming the drivers, who will also struggle to find a gap in qualifying. After all, 20 cars with an average lap time of 66 seconds leaves a gap of just 3.3s between each driver.
Other notes on this front are that the gaps in lap time between cars during qualifying are usually very small, which can make it difficult to calculate a qualifying cut-off and know that a driver is safe in earlier sessions. As a knock-on effect in the race, the short lap distance and large number of laps (71) means the leaders begin to catch and lap the backmarkers quickly.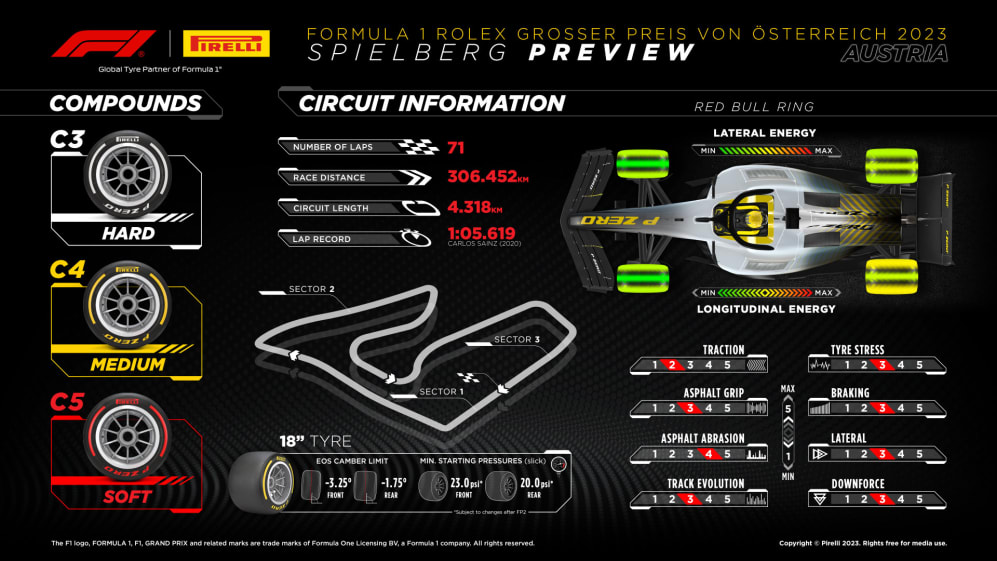 Drivers need to be wary of taking too much kerb and damaging their cars, while also keeping an eye on track limits given how easy it is to dip wheels over the white lines – last year, a whopping 16 laps were deleted in qualifying here. Changes in gradient make this even trickier, such as at Turn 3, which is uphill on entry and downhill on the exit.
Points to look out for in the race are the starts off the line, given that drivers cannot practice them at the end of the pit lane (only on the grid at the end of sessions) and a large DRS effect with three full DRS straights that make up a significant percentage of the total lap distance.
LIGHTS TO FLAG: Mika Hakkinen on his horrific Adelaide accident, beating Michael Schumacher, and life after F1
In terms of strategy, the 2022 race saw multiple stops with plenty of overtaking opportunities, as highlighted by the numbers at the start of this piece, while the generally quick lap time limits the effect of undercuts.
Alongside this, the position of the track between the mountains makes the radar very difficult to read, giving teams another headache if there's weather in the area…
FAN VIEW: The big story here is the waning confidence in the aforementioned Perez as a bona fide threat on Sundays. A title challenger a few short weeks ago, he is now not even a hot favourite on F1 Play to claim second or third this weekend. Instead, it is Fernando Alonso (Aston Martin) and Hamilton gaining more votes.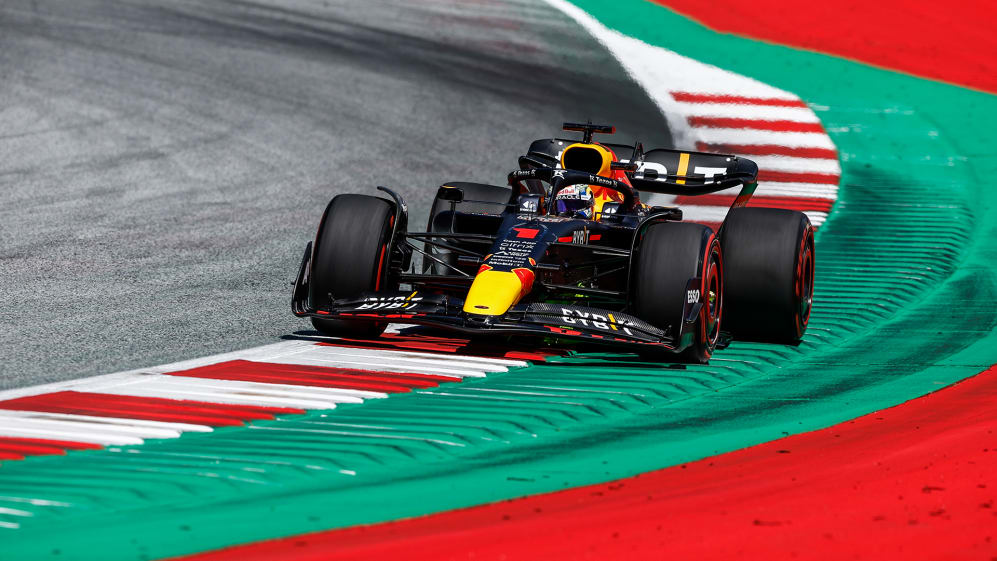 Current form
Max Verstappen and Red Bull continued their charge at the Canadian Grand Prix as the Dutchman equalled Ayrton Senna's tally of 41 race wins and gave the Milton Keynes squad their 100th victory in F1 to date.
It is an incredible run from driver and team who are now looking to go 10 races unbeaten, if we include Verstappen's triumph at the 2022 season finale in Abu Dhabi. Staggeringly, going even further back, Red Bull have only been beaten once in the last 20 races...
READ MORE: Alonso expects Aston Martin to have 'a little bit more pace' in Austria after return to podium in Canada
But their rivals, namely Aston Martin and Mercedes, looked closer than they have been all season at the Circuit Gilles Villeneuve, with their upgraded packages shwoing plenty of promise, while Ferrari also recovered from a tricky qualifying session to show encouraging pace on race day.
It will be fascinating to see how the top four teams shape up on the much shorter Red Bull Ring circuit, which brings its own set of challenges, and whether any of the competition can step up to defeat the reigning world champions on their home soil.
There will also be eyes on Alpine, who have worked their way back into contention after a tough start to the campaign, while 2022 arch-rivals McLaren are looking to make a similar jump with the first phase of their significant mid-season upgrade package, and Williams will be hoping that their high-flying performance in Montreal is not a one-off...
FAN VIEW: Esteban Ocon (Alpine) has been in fine form in recent races, and he's seen as a lock by F1 Play voters to get among the points again this weekend. The McLarens of Lando Norris and Oscar Piastri are expected to go well at the Red Bull Ring while Alex Albon (Williams) is attracting support after his fine P7 in Canada.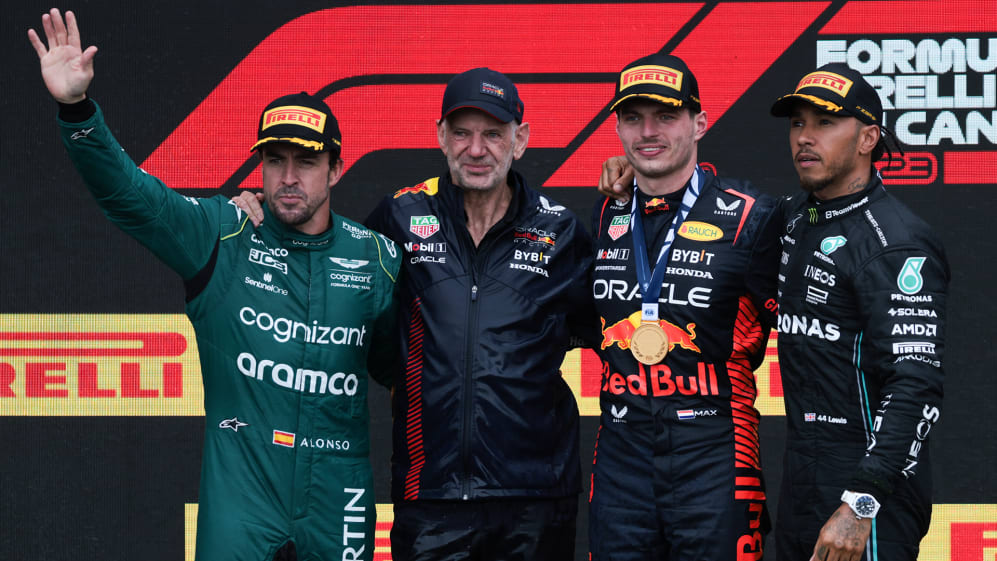 Iconic moment
It was an already unusual weekend in Austria back in 1999, which marked the first race since Michael Schumacher was sidelined by a broken leg, leaving it up to Eddie Irvine to lead Ferrari's charge and take the fight to the McLaren drivers.
Having been comfortably outpaced by Mika Hakkinen and David Coulthard in qualifying, the Northern Irishman was handed a gift at Turn 3 when the leading pair dramatically collided – Coulthard nudging his team mate into a spin to the dismay of those watching on in the McLaren garage.
F1 NATION: Red Bull at home, rivals on the move and building the 'ultimate champion' – it's our Austrian GP preview
From there, it got worse for Coulthard, who was reeled in by Irvine and overhauled as the strategies unfolded, giving the Ferrari man a boost in his quest for the title and leaving Coulthard to apologise as Hakkinen (that year's eventual champion) salvaged third.
Watch the drama as it unfolded in the video player below...