Norris happy to have shaken off foot injury before Belgian GP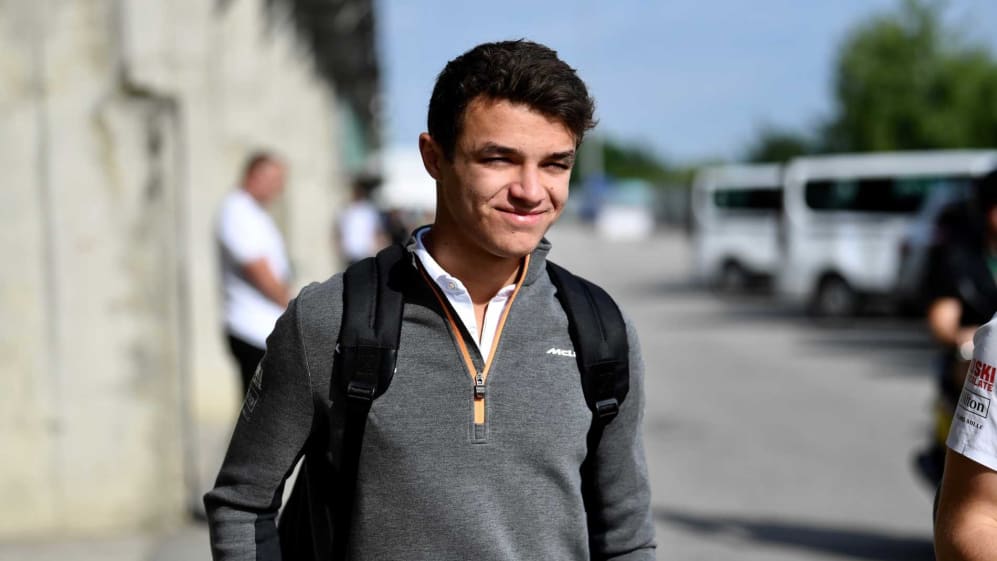 The F1 summer break proved a dangerous one for a couple of the drivers this year, with not one, but two drivers arriving in Spa nursing minor injuries...
It emerged on Thursday morning that Alfa Romeo had flown full-time IndyCar driver and F1 reserve Marcus Ericsson over to Belgium as a precaution after Kimi Raikkonen pulled a muscle in his leg.
But the first to reveal an injury was McLaren's Lando Norris, who notified the world of his problem via Twitch a week before the Belgian Grand Prix. Showing off his left foot in a cast he said, "I did so much walking today and I'm injured, it fricking hurts. I should be alright… I should wear this beauty (the cast) in the racing car. This will be my race boot!"
It turned out it wasn't the best thing to do, going for a run, so I won't be doing another one of them for a while
But there were no such worries as Norris met the media on Thursday, saying he'd had a "nice holiday," and, with no cast in sight, was essentially recovered.
"I just went for a run, a normal day," he said, describing how he picked up the injury. "It turned out it wasn't the best thing to do, going for a run, so I won't be doing another one of them for a while..."
He also revealed that he was initially worried that the foot injury would be exacerbated by driving, but it was fine after a run in McLaren's simulator.
"There were a few days when I was suffering a little bit, I had my cast on or whatever just to make sure it didn't get worse, but from what the specialist said it would only be a few days for it to be back to normal so now it's all good and ready to go," he said.
"I did some simulator stuff and everything was fine, from what I know now everything's all good: I can walk I can run I can do whatever and I don't feel anything… but you never know."
In Belgium, Norris - who lies 10th in the championship in his rookie season - will be driving the McLaren MCL34 in a low-downforce configuration for the first time this season. The Briton has the option to swap in a new-specification Renault power unit for the power-hungry circuit - but would receive a penalty in return. A decision as to whether or not he will do so will be made by McLaren on Friday.