Norris happy to play the team game to help McLaren score big with Sainz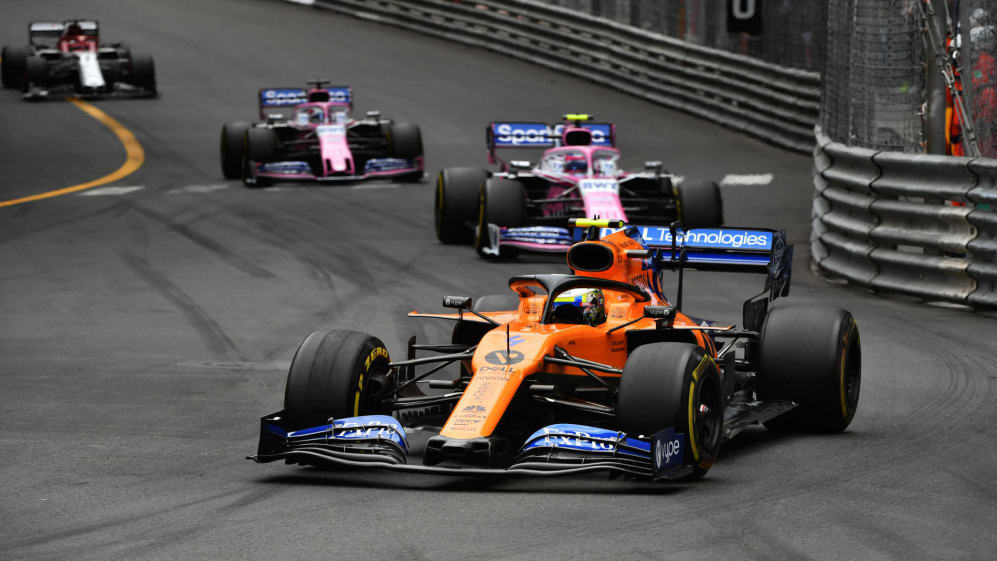 Carlos Sainz may have enjoyed the glory of extending McLaren's advantage in the race for fourth place in the constructors' championship in Monaco – but the Spaniard owes a debt of gratitude to team mate Lando Norris for helping him secure a top-six finish.
A Safety Car on lap 10 triggered pit stops for the whole top six. But while the first four cars were able to pit and stay at the head of the field (albeit in a changed order), Daniel Ricciardo and Kevin Magnussen – who were running fifth and sixth - dropped down the pack, promoting Sainz up to sixth.
Norris, meanwhile, who like his team mate stayed out, was promoted to tenth, but he subsequently struggled for pace, in the process enabling Sainz to build a gap that allowed him to pit and emerge ahead of those who might have otherwise challenged him for position.
"The whole race we didn't have the best pace to be honest," said rookie Norris, who ended up finishing 11th, just behind Ricciardo on track.
"I grained the fronts on the first lap of the race just with being behind so many people and being on the harder tyre, not being able to turn it on as well as the top teams, the faster teams. It compromised me a lot in the first stint, and therefore I didn't have a lot of pace. I think in the car we had a decent amount of pace but just the graining limited us a lot.
"At the point we knew where I couldn't do anything special it was turned more into a team game and I had to try and help Carlos and the team try and get a better result rather than just focusing on my own race.
"So that made it a bit more difficult, but I still did the best I could and at the end of the day if I didn't make one or two mistake that I did, maybe a P10 was possible for myself but not much more."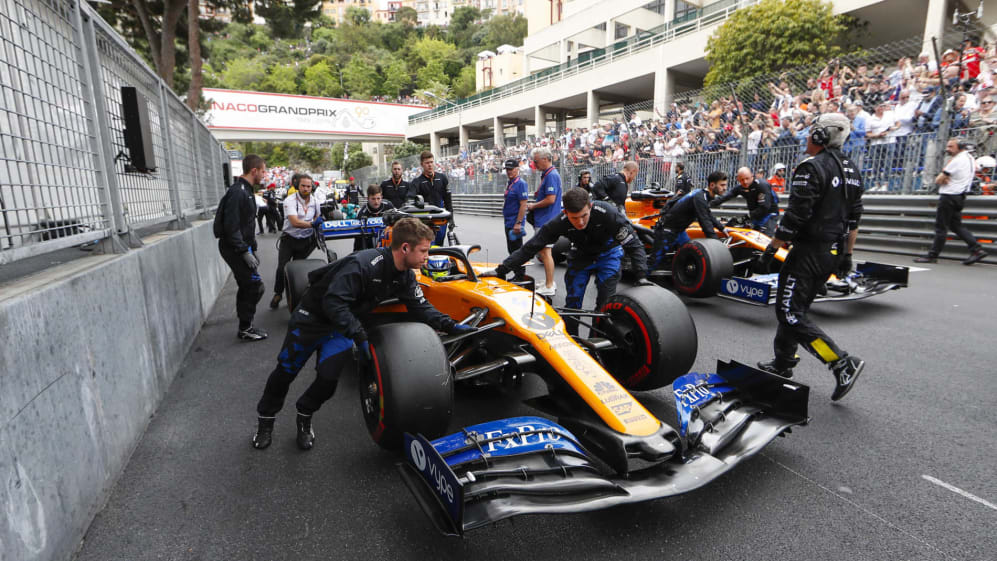 While the call was a reaction to how the start of the race panned out, Norris paid tribute to McLaren's planning and and execution as they informed him of how he could help Sainz.
"They told me what I needed to focus on lap time-wise. Obviously trying to look after my tyres at the same time which cost a bit of pace, but they told me what I needed to do and I did that and allowed him to box cleanly ahead of me.
"If I didn't do that I think he probably would have been passed by the Toro Rossos because they were quite a bit quicker. So I think they did a very good job. We did our homework before the race because we thought this might happen, so we were well prepared and thankfully that got us some good points."
And the young British driver insists he was happy to play the team game, and not at all frustrated by having to sacrifice his own pace for his team mate.
"I knew I wasn't going to do anything special or get loads of points, so I just did the job I had to do. I'm sure as a team we know what we have to do to get the best points possible. For the future, in terms of constructors' points and money for next year and improving as a team, it was the best job we could have done.
"So I'm very happy with the job that everyone did, but the race was not me pushing flat out. I had to go a bit slower, still have the same result because I probably wouldn't have passed anyone, I just went slower and therefore we had a good result."
McLaren now have 30 points in 2019 – 13 more than Racing Point who are their nearest challengers in fifth.