Norris has 'ordered clippers' as he prepares to shave his head on Thursday for charity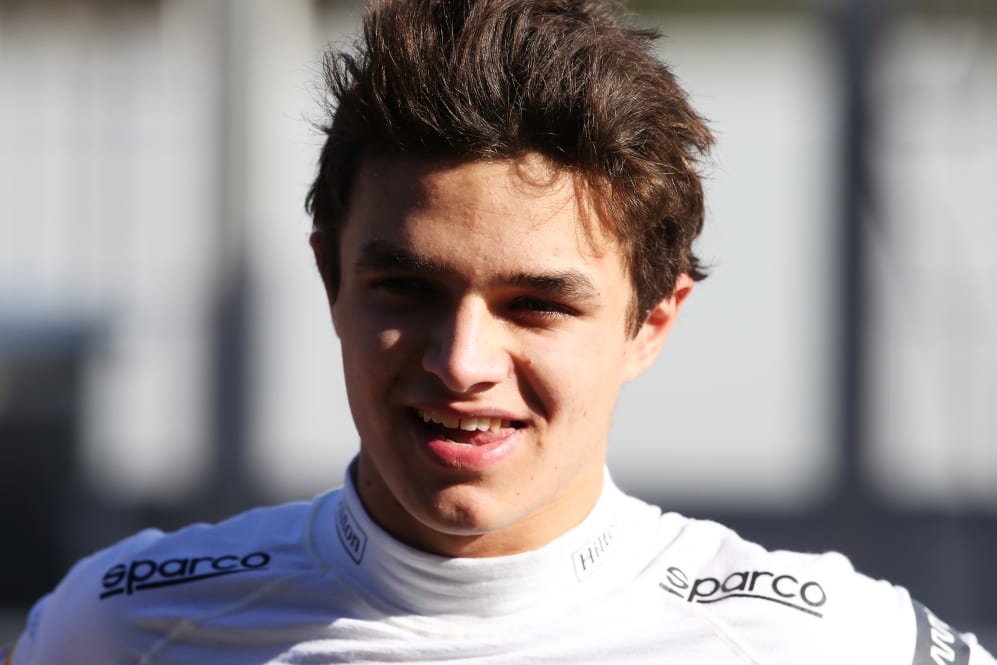 Lando Norris will have to turn the heating up or get cosy with a McLaren beanie from Thursday, after selecting that day to shave his hair off for charity as part of Twitch's 'Steam Aid' event at the weekend…
The Briton played F1 2019, Rocket League and iRacing to gather donations during the event that raised more than $2.7m in total for the COVID-19 Solidarity Respond Fund. He promised to cut all his hair off if his viewers raised more than $10,000 and they surpassed the target by $2,000.
So at 8pm BST on Thursday, the McLaren ace will become – in his words – 'Baldo Norris'. But he admits he's a bit of a novice when it comes to shaving his head, so has had to order a some hair clippers.
Oops! Error retrieving Twitter post
When asked by Formula1.com if he's going completely bald he said: "No! I will still have some hair left! Thursday is planned, but I don't often have to shave my hair off. I've ordered a shaver online and I have to wait for that to arrive.
"I don't know what the grades are, I normally get my hair scissor-cut – I don't get it shaved in any way. So I need to figure out how much I'm willing to go. I'm not going to go completely [bald]. I'm going for 95% gone."
As Norris is currently isolating alone, he's going to attempt to do the hair cut himself. Will he shave a pattern into his head, such as his race number? "I could do a number four on top or the back – or my logo maybe," he says. "I think that's a good idea."
Tune in to his Twitch account on Thursday to see how he gets on...