Norris on why he's 'happy and confident' to be a mental health pioneer in Formula 1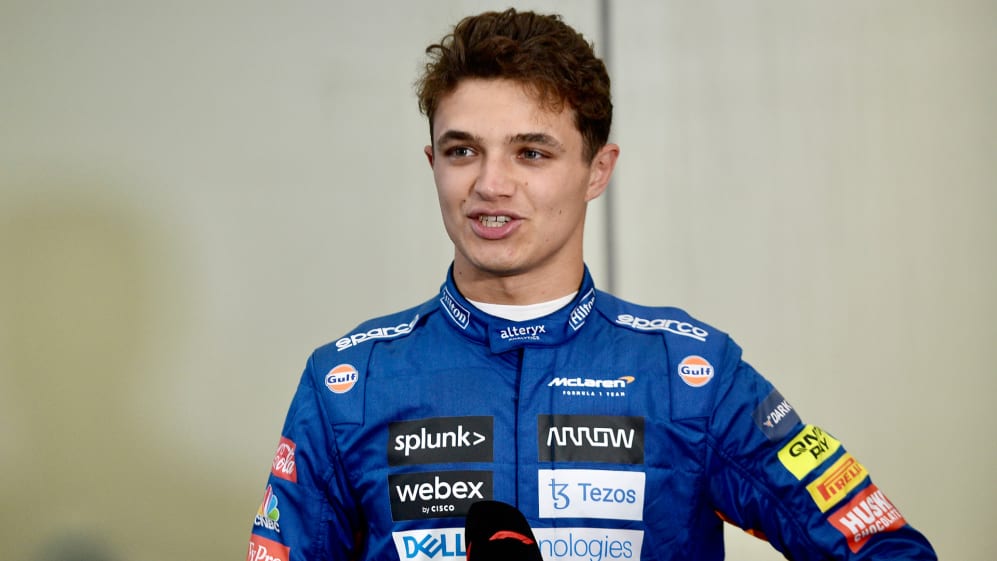 McLaren's Lando Norris has spoken about tackling the unwarranted stigma surrounding those who open up about their mental health, with the 22-year-old having said that he's "proud" to be an athlete that stands up for those who are struggling.
Norris has spoken candidly about his own mental health struggles, particularly those that hit him hard during his 2019 debut season. The Briton, along with team mate Daniel Ricciardo and other members of the McLaren team, has also been proactive in working with the squad's chosen mental health charity Mind.
READ MORE: Norris on why 2021 was his best year in F1 – and how Ferrari fight has sharpened focus for 2022
Last season, the Briton was asked why he's ready to talk so openly about mental health and the struggles that others have faced.
"I think, first of all, I'm very happy to see more and more people speaking out about it. And realising it's only going to benefit them and benefit others; I don't think there's any negatives, really, from doing so: it's only going to help you get better and it's only going to help if you have a big following, if you have a lot of people watching or whatever it is, you're only going to help people who are also struggling," began Norris.
"So first of all I'm very happy, I'm proud to be part of that group of people who have accepted it and are happy and confident to speak out about it. And I think one of the biggest things which allowed me or made me think it's a very good thing to speak out about it is my fans, my followers.
"It's basically when I would hint at it, for example the first few times, before I was speaking about it publicly, a few of them saying it's helping them or the impact it had on them – and over time raising the impact I can have on those thousands of people is huge."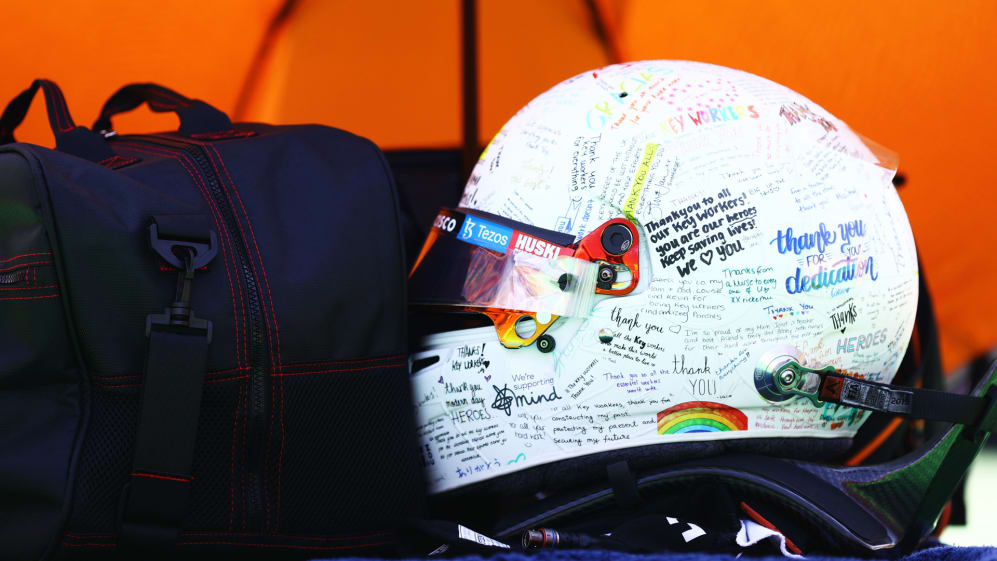 McLaren's initiatives with Mind have included Norris's participation in charity Esports events, himself and Ricciardo designing T-shirts before donating the proceeds to charity, and other team members raising thousands of pounds for the cause too. Furthermore, the 22-year-old raised funds for mental health charity Our Frontline last year with a special helmet design at Silverstone (above).
Norris added that his fans on social media have been receptive to his openness when it comes to mental health, and asserted that his honesty can only have a positive impact.
KARTING CHALLENGE: Watch how an F1 journalist fares against Lando Norris in a five-lap kart race
"When I started to get messages of me helping them out or making them feel much better or their friends or family or whatever, that's like a pretty amazing thing to see how much you can help some other people.
"So the more I saw that, the more I really realised the impact I can have and the place I am in Formula 1, in my life with the followers I have, with the fanbase I have... So therefore I thought it better to speak about it more publicly, and worldwide and so on, and try and help as many people as possible," he concluded.
McLaren will launch their 2022 MCL36 challenger on February 11 ahead of the 23-race Formula 1 season.