Feature
'I didn't believe in myself' – Lando Norris on overcoming the mental struggles of his rookie season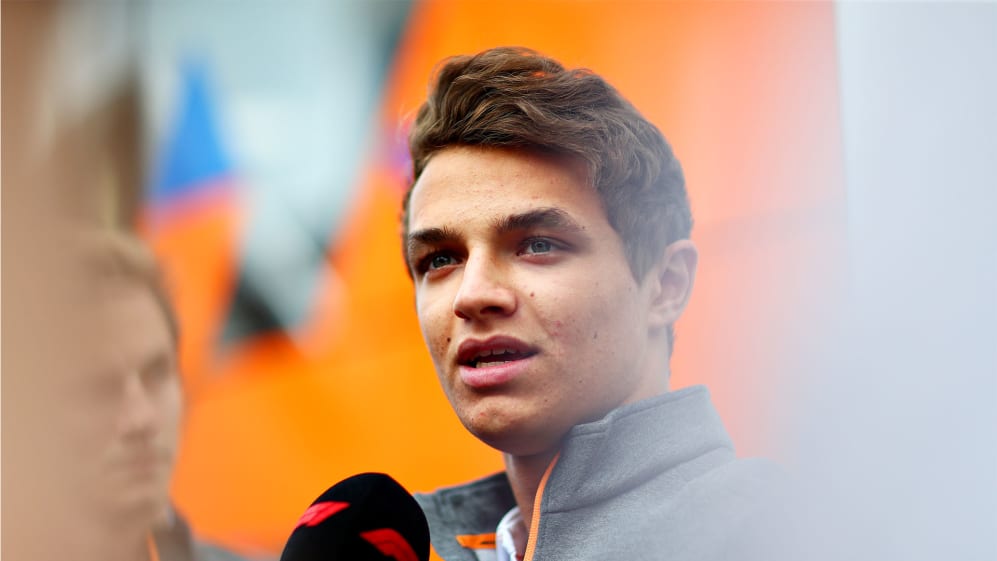 Lando Norris has quickly established a cult following thanks to his disruptive, meme-filled approach to being a Formula 1 driver. But there is a more quiet, introspective side to the 20-year-old racer than many people realise, as he explains to Greg Stuart…
Picture Lando Norris in your head for a few seconds, and what do you think of?
I'd wager that at least half of you pictured something that could loosely come under the umbrella term (and I apologise for using it) 'bantz': the obsession with milk (although he's stopped drinking it for 2020); the jocular, cheeky younger brother relationship with McLaren team mate Carlos Sainz; shoving Alex Albon into Daniel Ricciardo as they walked through the paddock at Sochi; collapsing in a fit of hysterics at last year's British Grand Prix press conference when Ricciardo asked him if he'd started growing hair in unmentionable places.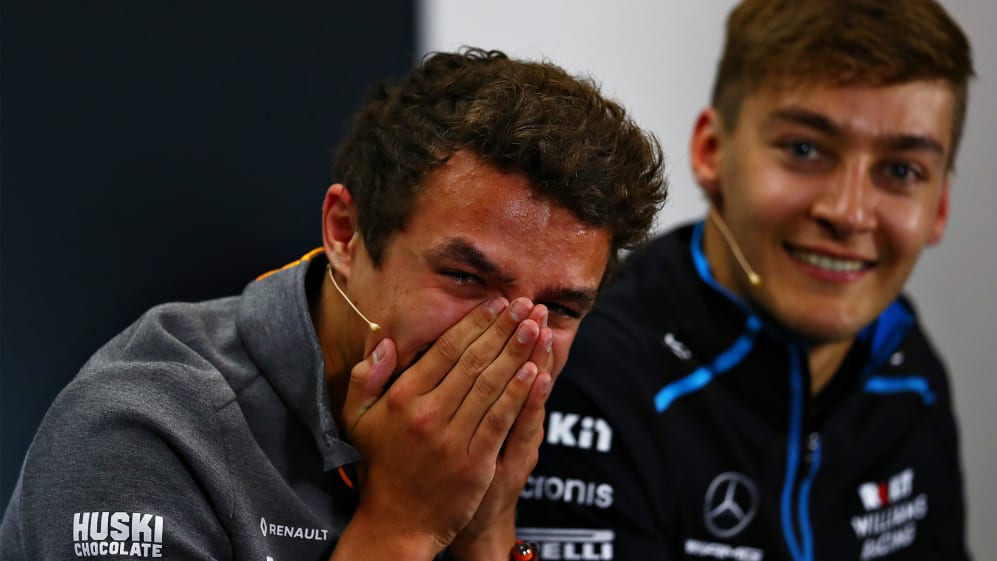 From the outisde, at least, it seems like Lando Norris has got it made: a driver of supreme talent inside the cockpit, but one who also brightens up the F1 paddock out of it. A driver who aced his rookie F1 season – eighth on the grid in his first ever Grand Prix, a sixth-place finish in his second, out-qualifying the just-signed-to-Ferrari Sainz across the whole year 11 to 10 – but who's confident and comfortable enough in his own skin to have a good time when the race is run.
All that, and he's a young, rich, good looking Formula 1 driver. Sounds like an enviable mixture, doesn't it?
Which is why Lando Norris' frank confession to me about the start of his F1 career, as we sit talking in McLaren's hospitality unit during the 2020 pre-season tests, catches me off guard…
"I did struggle a lot in the beginning of the season with just how much pressure [there was] and the things I'd got to live up to," he says. "I didn't believe in myself, that I was going to do a good enough job basically, and then I didn't know what I would do if it didn't go well.
"So I did suffer a lot in the beginning of the season just with a bit of everything – I don't know what exactly but just everything combined, I struggled mentally because of that."
READ MORE: 'You get the same buzz as racing for real' – Lando Norris on the thrill of sim racing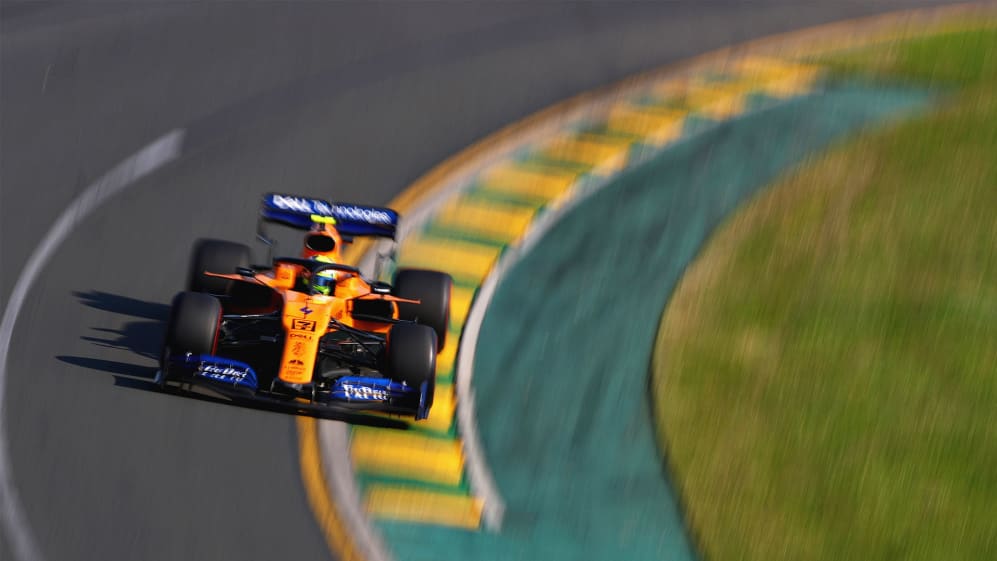 A sports psychologist I am not, but even a bit of cod psychology would suggest that, as Norris' F1 career was beginning, he was finding himself in the grip of performance anxiety – something that only those in Norris' closest circle were aware of at the time.
Searching back through his post-session interviews, though, particularly earlier in the 2019 season, it's not hard to see the anxiety and self-doubt that Norris hints at manifesting. Take his comments just after Free Practice 2 in Canada, a track he'd never driven at before, and where he'd finished 11th in the session to team mate Sainz's admittedly excellent fourth.
"I'm struggling with some things that I'm finding difficult to improve on," he tells the interviewer. "There's potential – Carlos is extracting a lot more out of the car than I am, so the pace is there in the car. But I'm just not doing a very good job."
Brutally honest. But also brutally self-critical (for the record, Norris reduced that 0.696s FP2 gap to Sainz to just 0.030s in Q1, before going on to out-qualify his team mate).
READ MORE: Lando Norris voted F1 fans' Rookie Of The Year for 2019
A stellar rise
Logically, rationally, Norris' struggles with self-confidence appear especially hard to fathom when seen through the spectrum of his ascension to Formula 1.
KF karting world champion in 2014, he then took titles in the MSA Formula Championship in 2015, the Toyota Racing Series, Formula Renault 2.0 NEC and Eurocup Formula Renault 2.0 series (all in 2016) and European Formula 3 in 2017, before finishing second to current Williams driver George Russell in a hard-fought 2018 Formula 2 season.
In fact, so assured were his performances in the junior categories that when I ask him about how he's changed in recent years, Norris admits that the biggest difference is probably how much harder he forces himself to work now in the face of tougher opposition: "I think I was taking everything for granted a lot more coming up to F4 and F3," he says. "It was a lot easier basically – I could just turn up and win. Not that easily, but…"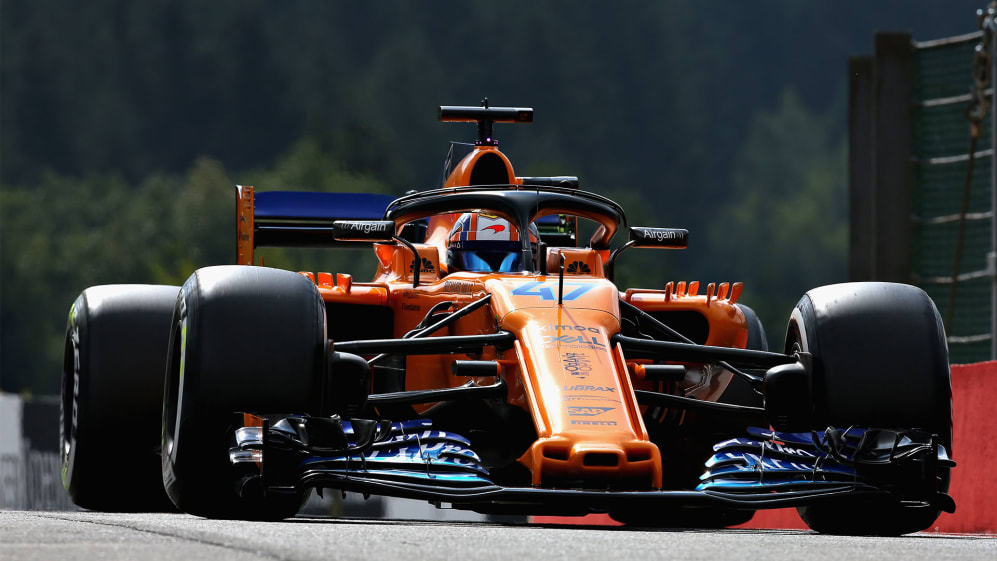 Passed over by F1's more traditional young driver programmes despite his track record – he admitted on F1's official podcast Beyond The Grid that not knowing the weight of his Formula Renault 2.0 car had abruptly halted conversations with Red Bull's motorsports advisor Dr Helmut Marko in 2016, who'd told him simply: "Max [Verstappen] would have known" – Norris was signed up to the McLaren Young Driver Programme in 2017, having won the prestigious McLaren Autosport BRDC Award the previous year.
PODCAST: Lando Norris on meeting Helmut Marko, friendships with rivals – and much more
His first Free Practice 1 outings for McLaren in 2018 were then so accomplished, they immediately cast a shadow over the struggling Stoffel Vandoorne, with the Belgian effectively swapped out for Norris for 2019. And just like that, at 19 years old, Lando Norris was a Formula 1 driver.
Without being reductive, though, winning junior championships is usually a question of being the top driver out of five or so serious contenders, perhaps fewer. Driving in Free Practice 1 sessions is about being swift, providing good feedback and not doing anything that's going to get you laughed at on YouTube.
But as Norris was all too aware as his F1 debut neared, being a Formula 1 driver – and one of the two drivers that a team as storied as McLaren rely on to deliver their results – comes with a pressure that's on another level. Especially for a 19 year old.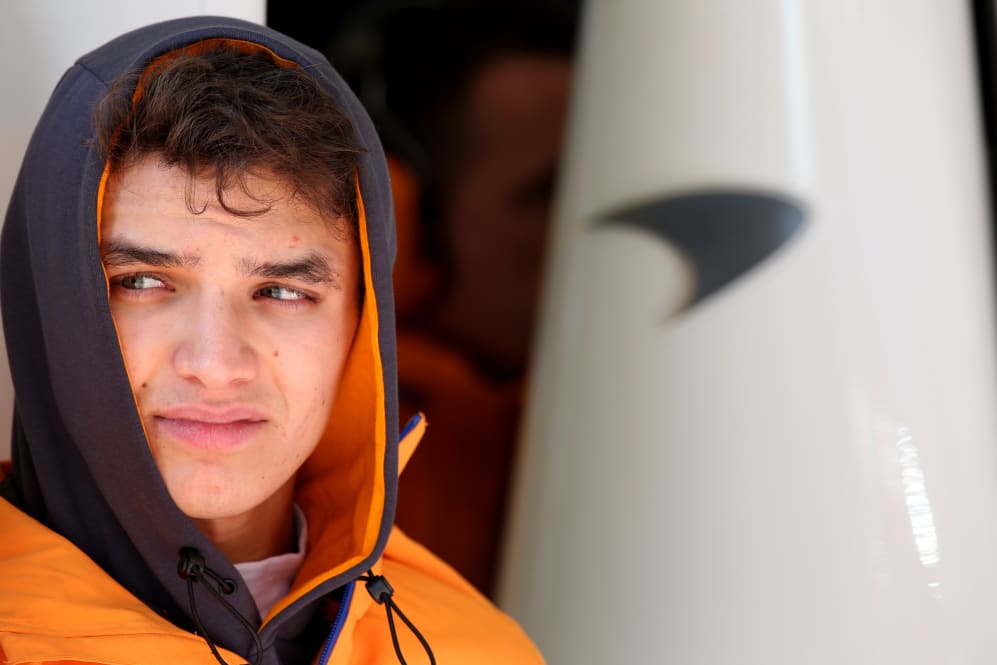 Overcoming his demons
McLaren, to their credit, recognised Norris' mental struggles over the winter of 2018-19 as he built towards his first season, and adapted to accommodate them. One element of that was bringing in Martyn Pass, Norris' PR man from his days in the junior categories, so that there was always a trusted, familiar face in the garage whenever a session was complete.
It's lucky, I say to Norris, that he wasn't driving for McLaren during their greyer, less friendly Ron Dennis-led days.
"When they had the worst image... well, not the worst image, but the more tough, McLaren image – I think then it would have been even worse," he concedes. "Everyone tried to make it as easy and as comfortable as they could for me.
"But no matter [what] everyone says, it's still real life, I still need to perform, I need to do this, I need to do that. No matter how many times someone says 'you'll be fine, you're going to do it', there's still self-belief and doubts that I have for myself."
READ MORE: 'My biggest fear is failure' – A Q&A with Ron Dennis
Typical of a Formula 1 driver when faced with a challenge, though, Norris has pushed himself to adopt a pragmatic 'marginal gain' approach to help ease his day-to-day stresses and streamline his lifestyle.
Ahead of the 2020 season, he gave up the flat he was renting in central Guildford to rent a house a three-minute drive from the McLaren Technology Centre ("and much closer to Top Golf!" he laughs), which he rents with a group of friends, and which has enough space for him to workout in and have his sim set-up.
I love being at the track – but when I'm away, sometimes I don't know what to do
On his phone, Norris uses Headspace, the mindfulness and meditation app, while he's also pushed himself to adopt a more structured approach to his downtime – a move which he explains with a startling and stark honesty…
"I love being at the track and everything, but when I'm away, sometimes I don't know what to do," Norris confesses. "Because I enjoy F1 so much, everything else to me is just pain and agony, which obviously sounds selfish and everything like that. But I hate the training side of things, I hate all of that. So it's just trying to make it as fun and enjoyable as possible away from the track, just to put my head in a better place basically.
"Moving into my new place, trying to have a bit more structure, make plans to do every day… Just more simplicity basically, making everything more straightforward, and then all of that added up just makes everything work better."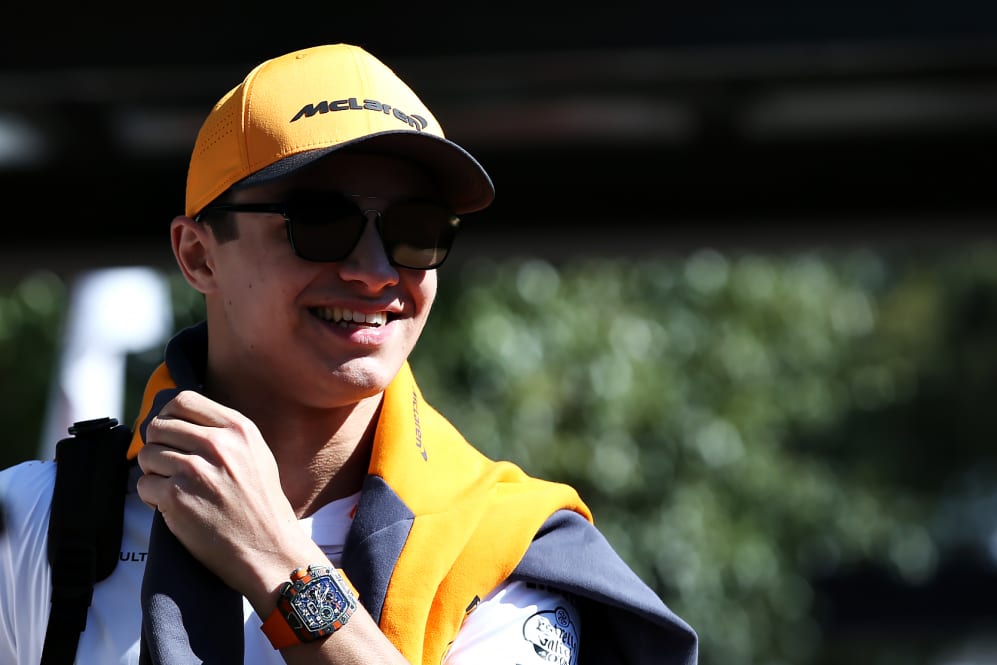 Ready for 2020
So, has it worked? Is the Lando Norris who'll face the 2020 season happier than the one we met at the 2019 Australian Grand Prix?
"Yes, 100%," he replies emphatically. "I feel so much better now, because I'm just more relaxed. I know what people expect of me, I know what I need to do and what I can achieve, and it just makes everything a lot more enjoyable than this time last year."
Things look set to get even more comfortable for Norris, after McLaren confirmed – at the same time as announcing the signing of Daniel Ricciardo to the team – that despite not having raced a lap in 2020, Norris would be retained alongside the Australian for 2021.
And given Ricciardo's famously insouciant manner, and his already strong bond with Norris, it seems like yet another ideal pairing – to replace the happy Sainz/Norris one – for a McLaren team around which the narrative is becoming more positive by the season.
READ MORE: F1's next team mate bromance? Here's Norris and Ricciardo – the story so far…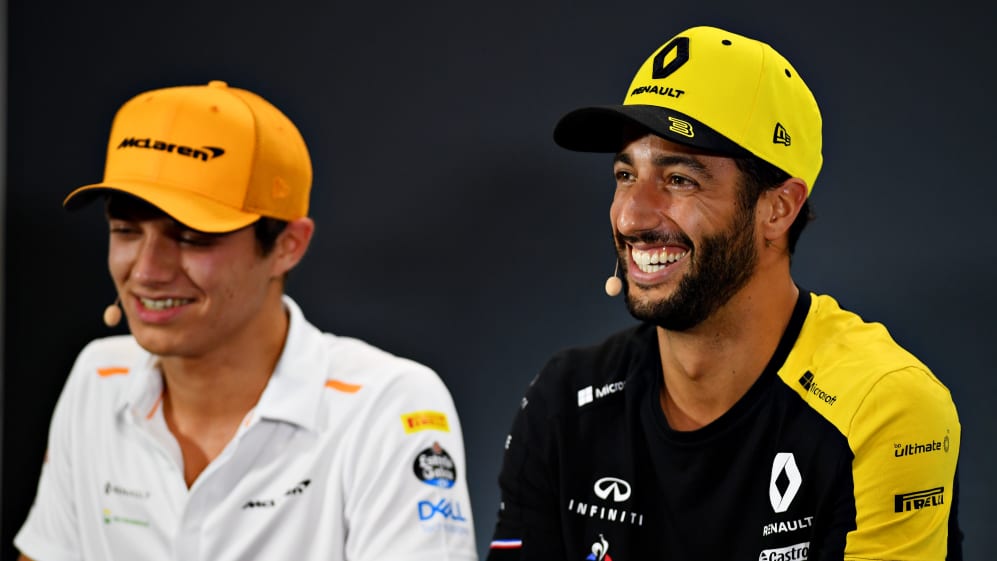 The last words of this piece I'll leave to Norris himself. They're from an interview I did with him back in 2016. Then he was just a 16-year-old single-seater racer, about to tackle his first Macau Grand Prix, and with Formula 1 still a (relatively) distant dot on the horizon. But what he said to me back then provides a clue as to why he struggled so much mentally at the start of 2019 – and why he's in a much happier place today.
"Until you get to Formula 1, you always look at the guys who are winning in the category above you and think, 'They look really good – I'm never going to beat them,'" he'd told me.
"But then when you step up to the next category and do start to beat them, you realise that it's possible. I think you have to start believing you can [beat people] – then you get used to it."