Norris predicts 'tense' moments with McLaren team mate Sainz in 2020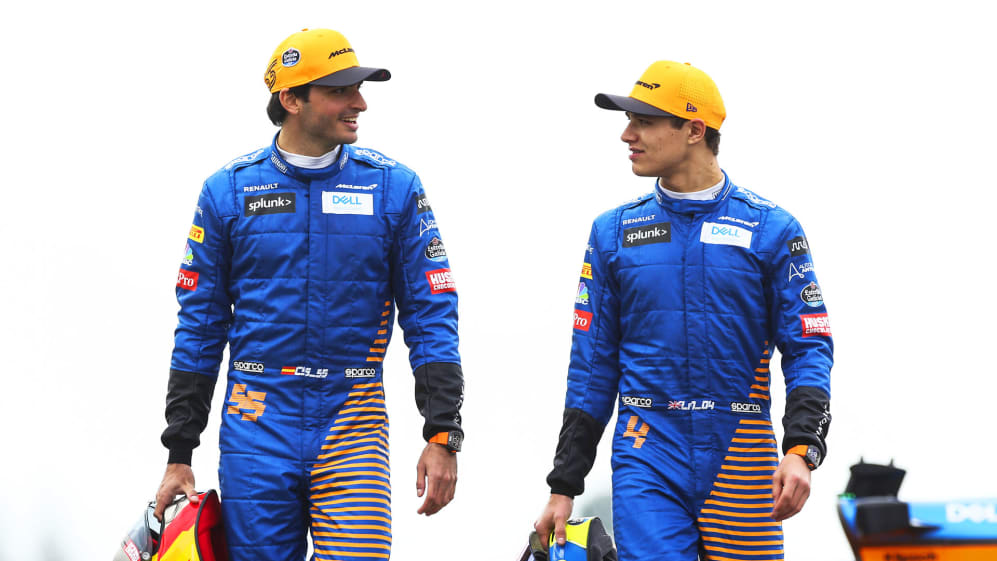 Lando Norris and Carlos Sainz's strong friendship was one of the key elements to McLaren finishing fourth in the constructors' standings last year, according to Norris himself. But the 20-year-old British driver was predicting some awkward moments to come for the team mates when racing gets underway in 2020.
Speaking on Formula 1's official podcast, Beyond The Grid, Norris praised the working relationship he and Sainz had established at McLaren after the Spaniard joined from Renault for 2019.
"Without working how we did last year, and having our own principles and respect for one another and trying to help each other and be a team, we would not have finished fourth in the constructors'," said Norris, who stepped up from his Test and Reserve Driver role with McLaren to a full race seat last year.
"A lot of good results from him were obviously helped by me, and a lot of my results which were good were helped by him, so we've worked really well together and I think that's been very beneficial for us."
READ MORE: Carlos Sainz tells quarantined McLaren team mates to 'stay positive'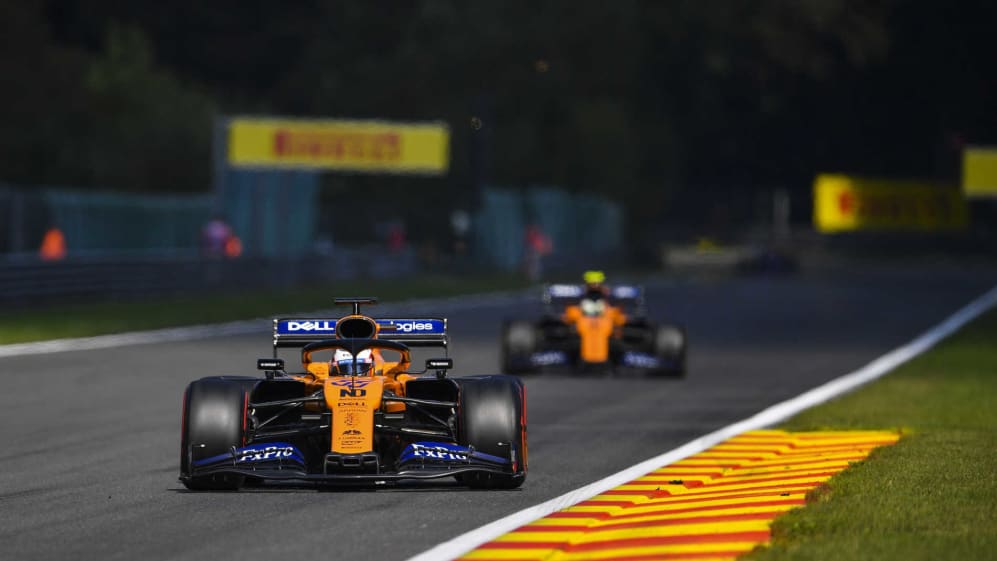 McLaren were the surprise package in 2019, as they eased to that fourth place in the constructors' after seasons of under-delivering. But with increased expectations on the team for 2020, Norris foresees challenging moments ahead in his and Sainz's relationship.
"I know at some point in the future and this year, it's going to get more tense and more iffy," he said. "We're going to probably fall out a few times in terms of getting frustrated with one another, [if] he holds me up... or I hold him up or something. Not on purpose, because I don't think it will ever go that far. But you lose out on a position or something because you're racing, or you're side by side and you squeeze him and he has to run off or I have to run off the track.
READ MORE: PlayStations, mini footballs and tea bags: How McLaren are coping with quarantine
"You're going to have something like that, and someone's going to be annoyed about it and one of us is going to be unhappy. Yes, I think that is going to happen.
"We don't have rules, and we don't have team orders [at McLaren]," Norris added. "But we have a very good understanding with one another for our best interests for each other and ourselves, but also the team, and what we want to achieve with the team… and for that [to happen, the best] is to do what we did last year."
Click here to listen to the full podcast with Lando Norris, as he discusses the surprising reason he missed out on a place in the Red Bull Junior Team, his similarities to his (virtual) team mate Max Verstappen, and his personal approach to house cleaning…