Norris relishing more Hamilton battles after securing McLaren future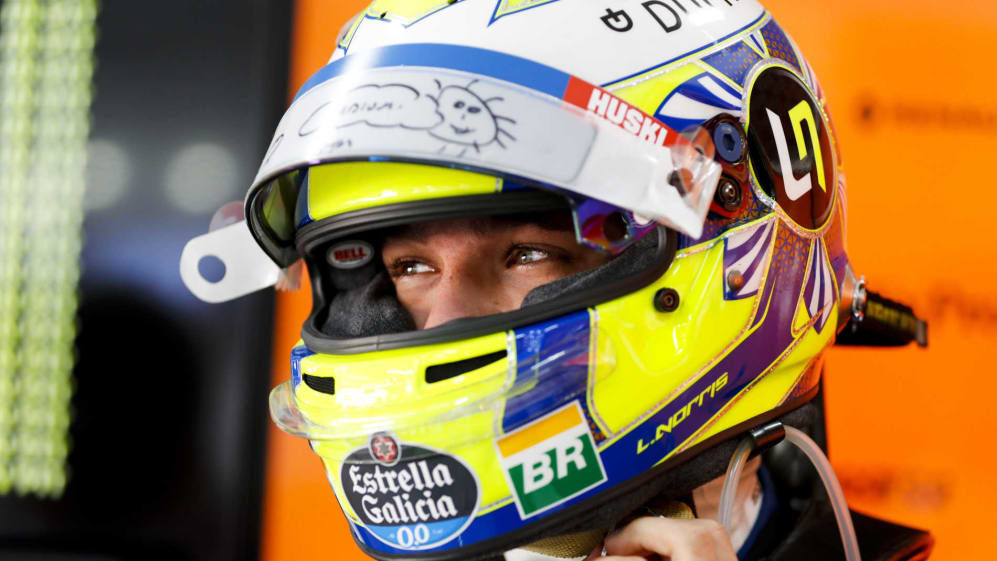 Lando Norris found himself battling world champion Lewis Hamilton at the start in Austria, after qualifying a spectacular fifth for a resurgent McLaren. Now, with his seat confirmed at the team for next year, the rookie is looking forward to fighting his fellow Brit more frequently in the future.
McLaren announced on Tuesday that they will field an unchanged driver line-up for 2020, with Norris retaining his seat alongside the experienced Carlos Sainz, after what has been an impressive debut season so far.
READ MORE: Why McLaren chose to announce their 2020 driver line-up now
"I'm very excited - it's just good news," Norris told the assembled press ahead of his first home Grand Prix at Silverstone. "Things have been going reasonably well lately, so to have that news is a bonus, and of course knowing I'm going to be here next year makes it a bit more comforting overall.
"Looking ahead to the next two years, let's say, there's a lot of progress we've got to make. I want to be racing this guy on my right [Hamilton] a bit more over the next couple of years, and not just myself but as a team, that's our goal.
"So that's what we're trying to work towards, that's what we're slowing chipping away at. It's going to take two years – it's going to take more than that probably – but we'll take it step by step and see where we get."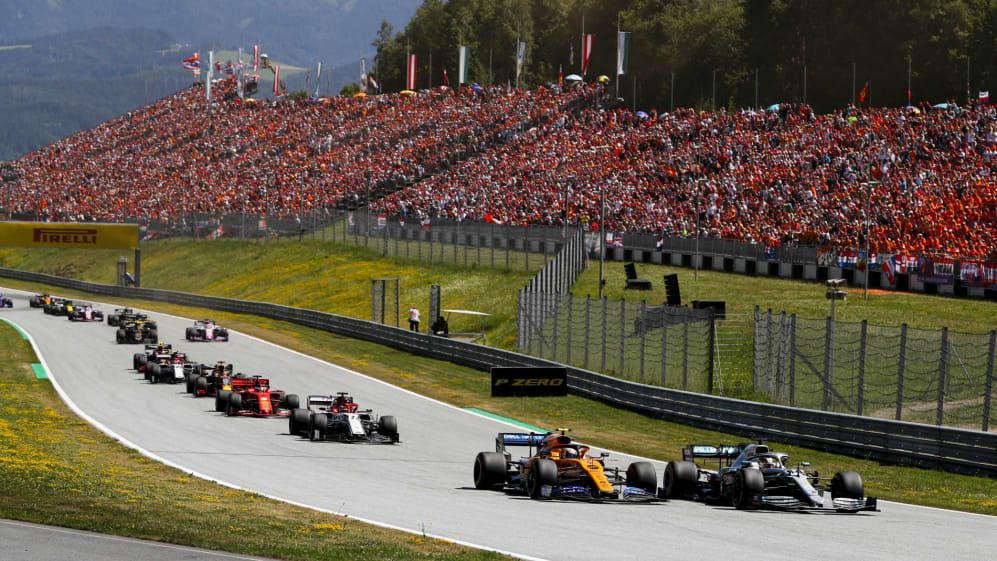 We want to be in P3, we want to be fighting for the podium
Of his dice with Hamilton at the Red Bull Ring, he added: "It was cool. I got past him in Turn 1, which was very nice of him. I didn't force him out or anything – it was nice. Then he just had better position down the straight, behind Valtteri [Bottas] on the slipstream.
"So it wasn't a proper fight – it would have been nice to hold on a little longer than I did, but that position is the aim for us. We want to be in P3, we want to be fighting for the podium. So it was nice to be there very momentarily, but it wasn't to be, so that's something I would love to look forward to."
Norris went on to finish sixth in Austria, matching his season-best result from Bahrain, after another confident drive – one typical of the performances that have prompted McLaren to offer him a contract renewal even before he'd gone asking.
"It wasn't something I was worried about or asking about, so for me I was pretty confident in the job I had been doing so far this season," he continued. "For them to come forward to me with it and the confirmation then, yeah, it made me a bit happy.
"It's not necessarily going to make me more confident or anything – I had all my confidence in the team, and theirs in me as well, so from all of that we'll keep working hard, keep trying to progress and I'm sure Carlos and myself are going to have a lot more battles and fun times together."