Feature
Why McLaren chose to announce their 2020 driver line-up now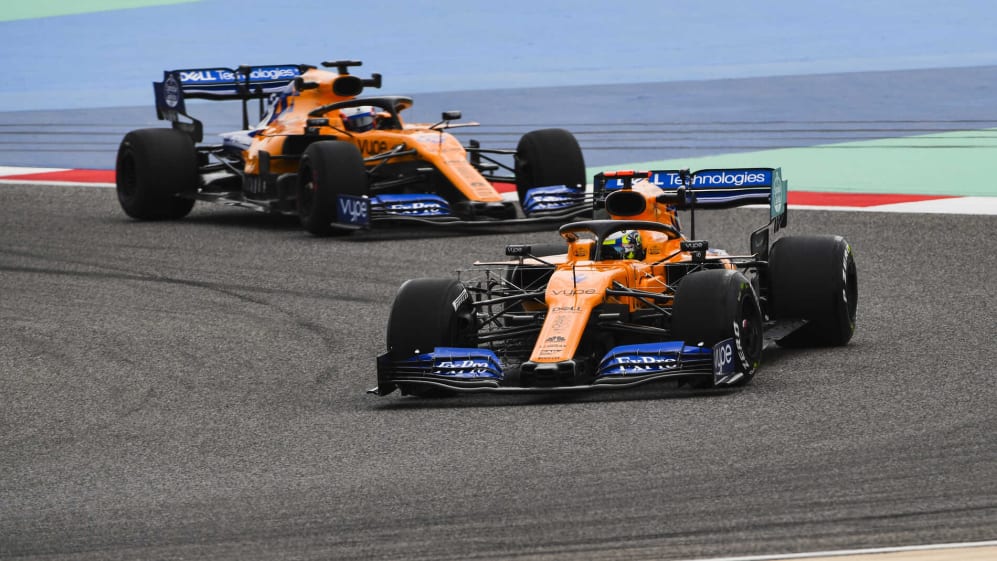 It's quite unusual for Formula 1 teams to make driver line-up announcements this early in the year. So why have McLaren chosen now to confirm Carlos Sainz and Lando Norris in 2020?
This has been a cracking season for McLaren so far, the iconic British team sitting fourth in the constructors' championship and doing so based on pure performance, rather than good fortune. It would be fair to say that that kind of form, given their speed last year, has shocked most, if not all, of the paddock.
As is typical in Formula 1, their performance is down to a combination of things, from a restructure of the organisation that has seen Andreas Seidl drafted in as Team Principal and James Key as Technical Director, to a development curve that has steadily risen, rather than stuttering. The team have operationally been very tight and the drivers have been nothing short of sensational.
That last item is quite impressive given Sainz and Norris form McLaren's youngest ever line-up. Sure, Sainz has raced for Toro Rosso and Renault, but he's never before been the most experienced driver in a team and the one they rely on for feedback, while Norris may have embedded himself in the team before his debut but he is nonetheless still a rookie.
Sainz thoroughly deserves his seventh place in the drivers' championship, the best of the rest outside the top three teams while Norris has started fifth in each of the last two races and would have a higher points tally had it not been for unreliability beyond his control.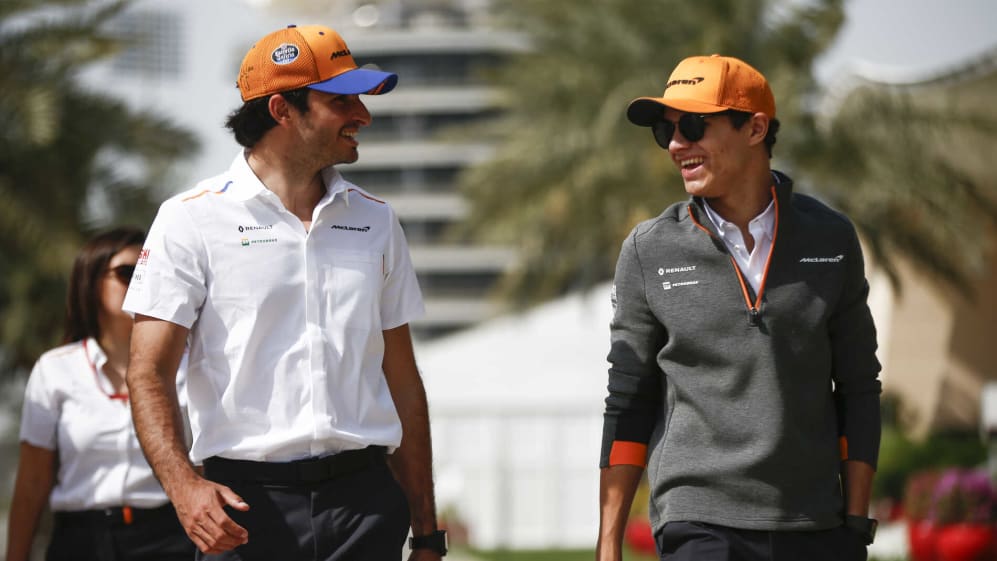 Both had multi-year contracts, so were expected to stay on for next year. But Norris had to pass what you could call probation, in order for a clause to be activated that would confirm a second year. He did that with ease, and ahead of schedule, with McLaren wasting no time in signing him up.
Sainz knew when he started that he would be at the team for at least two seasons, the Spaniard eloquently talking about how that kind of commitment from McLaren, after years of one-year deals, gave him an immense amount of confidence. And he has rewarded that faith with his results this year. Confirming him alongside Norris is just a reaffirmation of their support for him.
And it's the confidence that both Sainz and Norris are currently enjoying that McLaren are strengthening by doing this deal now, early in the season, so they can both focus on continuing their immense run of form, rather than allowing silly season to threaten to derail them. It's a public show of support. They back their drivers. They don't want anyone else. And they don't want anyone else to take them.
Norris, of course, has been on Red Bull's radar when they were looking to find a driver for Toro Rosso in 2017 – and his performances so far his year will no doubt have had a few other teams interested. Sainz, meanwhile, having been overlooked by Red Bull in favour of Gasly, is marking himself out as a driver that can deliver the maximum from a package – an F1 team's dream.
With Mercedes, Ferrari and Red Bull all weighing up their options for 2020, with at least one seat free at each team, McLaren locking down their line-up will prevent any rivals sweeping in.
It also closes the door to Fernando Alonso, who has been lurking in the shadows since leaving F1 at the end of the year. The double world champion stayed on as an ambassador, and even tested the car earlier this season, leading to speculation he might look to manoeuvre his way back to McLaren in 2020, particularly given their upturn in performance this year. That door is now closed, at least with McLaren.
Ultimately, McLaren have no reason to change. Not only are their drivers delivering on track, but they get well on off it, playing football at race weekends and FIFA in their downtime. The healthy dynamic between the two is clear to see. We've seen all too often how fractious team mate rivalries can destroy a team while harmonious ones can make one. McLaren may as well enjoy their current situation while it lasts.
There will no doubt be a hope that this announcement will give some stability to the team, allowing them to focus on clawing their way back to the front. They've still got a big job ahead of them, of that there is no doubt, but they are going about it in the right way and have moulded a great foundation to build on.