Norris reveals 'a lot of damage' after Q1 incident as he admits McLaren 'a long way off' recent form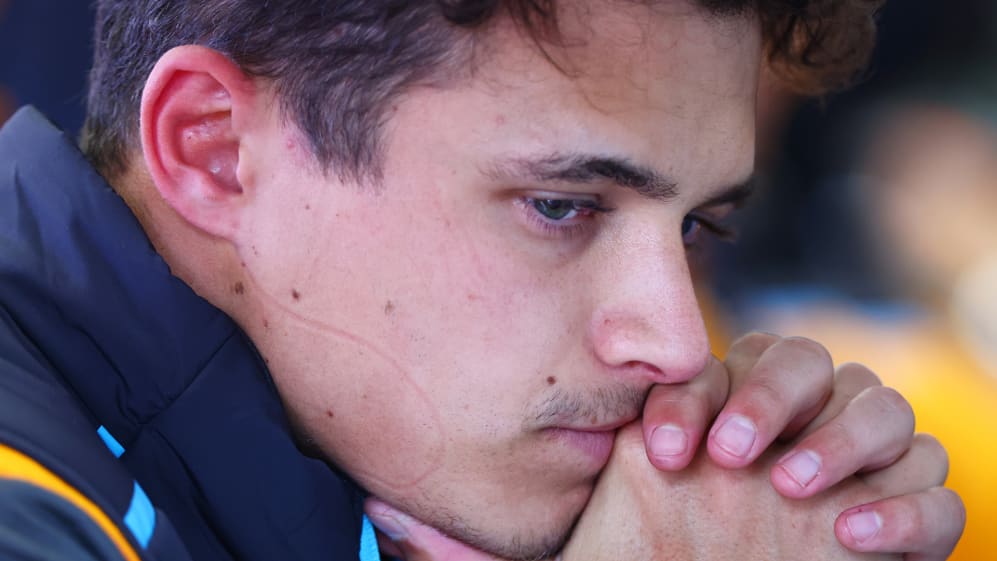 Lando Norris has admitted that he was nursing plenty of car damage after taking a trip through the gravel during Friday's wet-dry qualifying for the Belgian Grand Prix, compromising his efforts thereafter.
Norris arrived at Spa-Francorchamps off the back of two successive podiums but has a battle on his hands to repeat the feat this time out, with a wild off-track excursion at Turn 15 in Q1 affecting his run to seventh on the grid.
READ MORE: Penalty-hit Verstappen fastest in Belgian GP qualifying as Leclerc set to start from pole
Speaking post-session, Norris shared his satisfaction at reaching Q3 at the end of a "tough" session that was made more complicated by his incident and the move from wet tyres to slicks.
"I'm pretty happy actually," said Norris. "I think my laps were pretty reasonable, I just had a lot of damage after Q1, so it was a bit more of a struggle probably than some of the others.
"But to get into Q3 was already a good job by us, with the damage we had. My Q3 lap was decent, but not a lot more I think I could have done."
Asked how he's feeling about the rest of the weekend, which includes the Sprint Shootout and Sprint race double on Saturday, he replied: "Too early to tell. We're definitely not as quick… We're a long way off where we were in the last few races.
READ MORE: Verstappen targeting victory in Belgium despite five-place grid penalty for Sunday's race
"Our straight-line speed is pretty poor, but Oscar did a good… His middle sector is only two-tenths off Verstappen, who's six-tenths quicker than everyone else in the middle sector.
"I think there are some positive signs, hopefully that turns into better race pace, but I think we would have been definitely more up there if I didn't go off in Q1.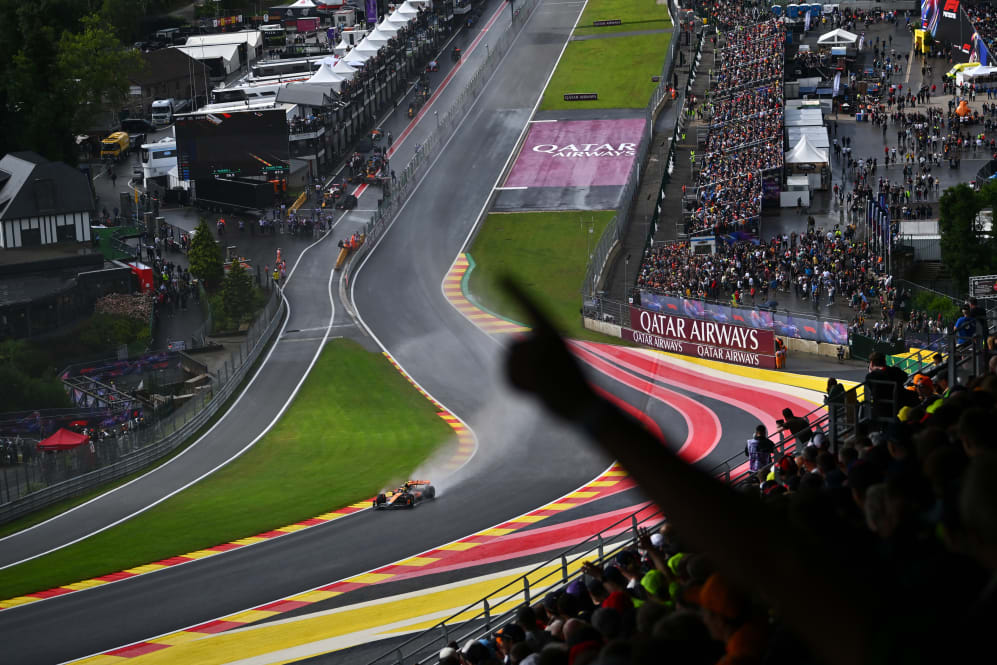 Piastri, meanwhile, also feels McLaren could have bagged a stronger result had the wet conditions stayed around for a little longer – the Australian settling for sixth, which becomes fifth after Verstappen's penalty.
"It was decent," he commented. "I think given the last two weekends, I almost feel a little bit disappointed with P6. We were having a very, very strong session, maybe the last part wasn't amazing.
READ MORE: Leclerc hails 'big steps forward' en route to Spa pole as he ponders whether Ferrari can keep Red Bull behind on race day
"I think as the track dried, it was getting more back to normal, let's say, but that's not normal for me because I've never done a lap in an F1 car here! I think I was just lacking a bit of confidence at the end to push. It dried up maybe a bit more than I thought and I was quite enjoying the mixed conditions.
"It's a shame that we can't be a bit higher, it's obviously quite close, but it's in a decent spot for Sunday. Obviously Max has got a penalty, so we'll be fifth on the grid, sixth at Turn 1! Not a bad day's work."