Norris reveals key difference between Sainz and Ricciardo as team mates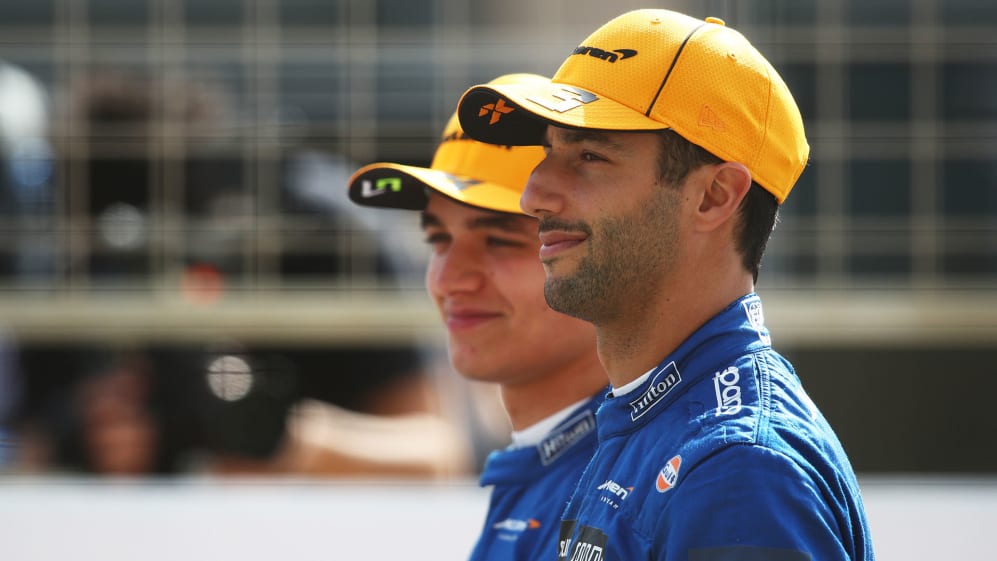 The Carlos Sainz-Lando Norris 'bromance' at McLaren was often remarked upon during the 2019 and 2020 seasons, but Norris has revealed that his relationship is different with his current team mate Daniel Ricciardo – with the pair apparently sharing very different interests away from the track...
Norris was speaking ahead of the Austrian Grand Prix when he was asked to compare his relationship with Ricciardo with the harmonious one he enjoyed at McLaren with Sainz. He replied: "[Daniel and I] still get on well, we still have good laughs, we're still good mates and everything.
READ MORE: Hamilton reveals he's ramped up Mercedes simulator sessions as he seeks edge over Red Bull
"But one simple thing is our interests away from the circuit are very different; he's more into making wines and clothing and things and I'm more into golf and Esports and those kinds of things, which Carlos was a bit more into.
"So [Carlos and I would] play golf every now and then and get on the sim and race each other and those kind of things. One simple thing of becoming better mates is spending time together and enjoying yourself – and playing golf was one of those things that made a lot of things better."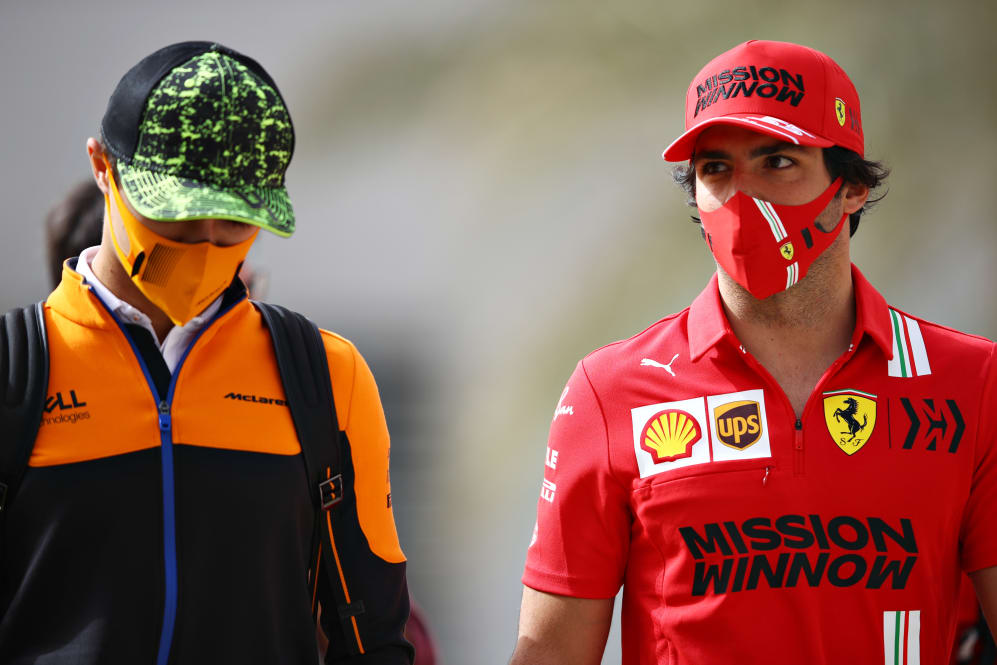 Norris has been one of the stars of the 2021 season, accruing two podiums and 86 points so far – 12 more than Mercedes' Valtteri Bottas and a full 52 more than Ricciardo, who's endured a challenging season so far as he gets up to speed with the McLaren MCL35M.
And asked whether the change in relationship with his team mate could also be partially explained by a decision to be more focused in 2021, in order to score the kind of results he is currently, Norris replied: "I'm not sure – I think I'm focusing more on myself than I have done, focusing on the important things, the things I really need to focus on which is my driving, having a performance like I'm having this year.
WATCH: Lauda wins at home and a first podium for Norris – 5 Austrian GP feelgood moments
"And a part of that… is focusing on things you really need to focus on in order to do a better job, spending time with my engineers, and less time chatting and having fun and things like that.
"But I'm not taking anything away from my enjoyment of Formula 1," added Norris. "I still love it and do everything I want to do. There's just a bigger shift towards the focus and the work ethic side. There definitely has been an effect but I can't tell you how much."