Norris reveals MCL60 felt 'pretty all over the place' but says pace is there after first day of running in Japan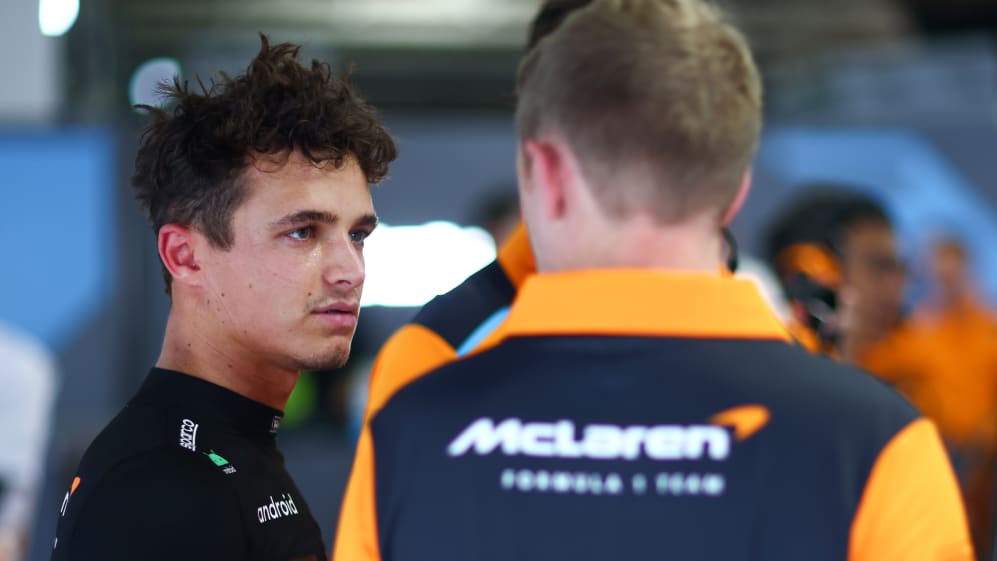 Lando Norris and Oscar Piastri were impressed with the pace shown by McLaren on the first day of running in Suzuka. However, both drivers believe there are still areas for improvement, with Norris even remarking that the "car feels pretty all over the place".
With both Max Verstappen and George Russell having earmarked McLaren as potential contenders in Japan, with the latter going so far as to mention Norris in particular, the papaya team made a solid start to the weekend.
FP2: Verstappen leads Leclerc and Norris to stay on top during second practice at Suzuka
Norris finished third in both Friday practice sessions, and while he was over seven-tenths off pace-setter Verstappen in FP1, he closed the gap to four and a half tenths in the second hour. However, he was not all the way happy.
Asked if he felt good behind the wheel of the MCL60, Norris replied: "No, not really. The pace was there. The pace has been pretty good today. Probably one of the closest times we've been to Red Bull and the front lot on a Friday.
"So, I think encouraging from a pace point of view, but the car feels pretty all over the place. I kind of think it does for the majority. It's just very low grip, I don't think it's just us in particular, it's just a handful.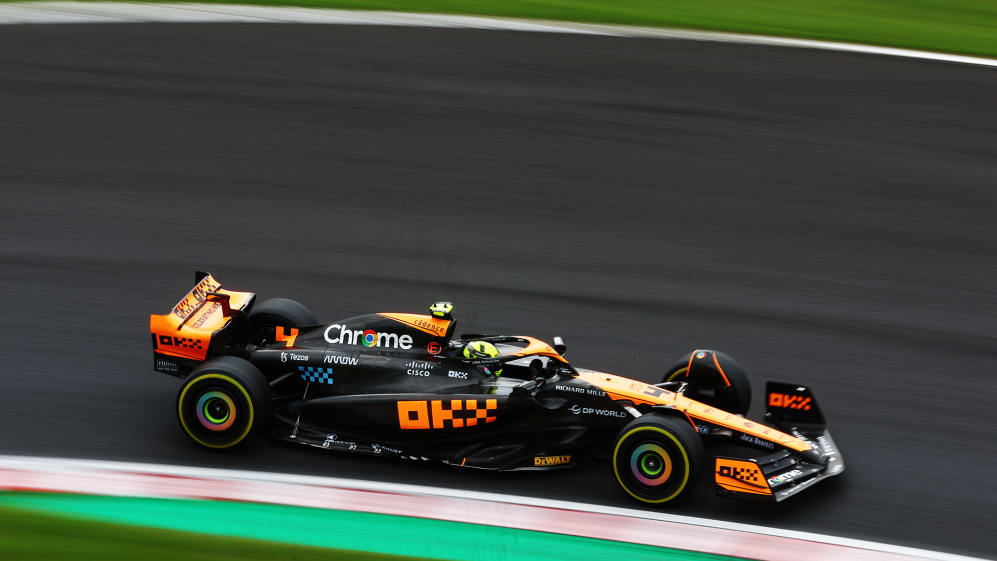 "Which, I think for us, if we can just calm it down a little bit, bring the balance together, I think we can have a good day tomorrow. But the pace is good, just difficult to drive."
When asked if he could turn that pace into a potential pole position, Norris answered: "I doubt it's going to be pole; the Red Bull is just doing normal Red Bull at the minute. But I think we are not far away.
READ MORE: Verstappen confident Red Bull are back to their best after pace-setting Friday in Japan
"I would say we normally get a bit closer come lower fuel, turn the engines up, things like that. I think challenging for pole is probably quite a big task, and probably quite too far.
"But to try and challenge Mercedes, who maybe didn't look quite so good today, challenge the Ferraris, and Astons, who looked pretty good. I think it's going to be our battle for tomorrow."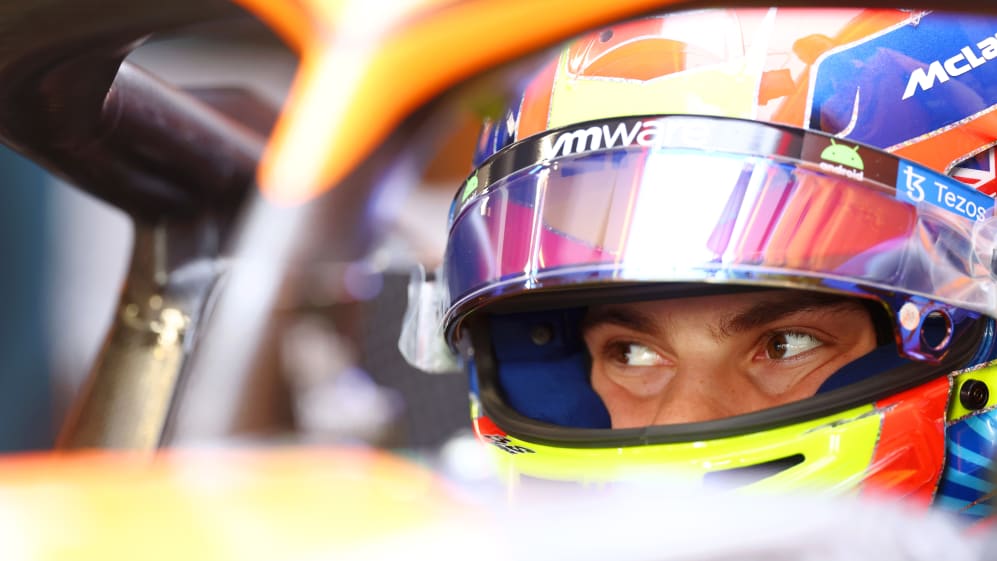 On the other side of the garage, Piastri – who recently signed a contract extension with the team until 2026 – was happy with his first day of running at what he called a "pretty mega" track.
"[It] was good," said Piastri, when asked about his day. "Good fun. What a circuit. It's pretty mega. [I] enjoyed it, [but] I think still a bit of room to improve for myself. I feel like it's been a pretty positive day for the team, we've been pretty quick I would say, so not a bad first day in Suzuka."
READ MORE: AlphaTauri admit Ricciardo's return still 'a while away' as they share recovery update
McLaren brought an updated car to the track in Singapore, but only Norris's car was able to run the upgrades. Piastri has got his hands on them this weekend, but hinted it was too difficult to judge whether it has improved performance.
"Very difficult to compare," said Piastri. "Obviously here is such a different circuit to Singapore, difficult to make a direct comparison, and also just the tarmac and the grip level here seems to be quite difficult here for everybody. So, it doesn't feel massively different but as long as its quicker that's all I care."